Madrid became part of the SOAR family in April 2018. There are approximately 50,000 Armenians in Spain today, living primarily in Valencia (14,000), Barcelona (12,000), and Madrid (8,000). The first Armenian Church was opened in a small town near Barcelona in August 2009. Most Armenians in Spain speak Spanish, Armenian, Persian, and Arabic, and most belong to the Armenian Apostolic Church.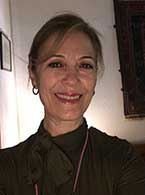 Mariette Matoosian
Co-President
Born to an Armenian family in Isfahan, Iran, Mariette spent her childhood there and then moved to Tehran, then to Spain. Her education was in Armenian schools studying everything bilingually in Armenian and Persian (Farsi).
At the university she has studied various languages with a major and degree of BA in English language and literature; and a Master in Human Resources.
Mariette's working career includes working as an English language teacher at the beginning and then changed to working as the Secretary to the Board of Trustees at International College Spain, the first educational establishment in the country to offer the International Baccalaureate. In this institution she had to use various languages mainly Spanish, English, Farsi, and to a lesser level French.
After a few years her responsibilities expanded to include handling the school's relations with various Spanish ministries, including Education, Labor, Social Security and Foreign Affairs. Eventually Mariette was appointed as the Director of Human Resources and Legal Office of the institution. In this position she recruited and worked closely with over 200 of the school's staff of teachers and administrators from three dozen countries, assisted with a group of legal advisors.
Since 2012 Mariette changed her career to teaching English language and literature at Spanish schools, a profession that she loves most of all.
In Madrid, she has been very active in the growing Armenian community, as an organizer of both social events and religious celebrations. She has served as president of the local Armenian association where she represented the community in their involvement with Spanish social and church groups, and government agencies.
Mariette is married and has two adult daughters. Her husband is an American journalist and university professor.
She speaks, reads and writes fluent English, Armenian, Persian, Spanish with an intermediate knowledge of French. Mariette has Spanish nationality.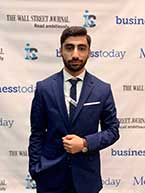 Alen Tadevosyan
Co-President
Born and raised in Yerevan, Armenia, Alen has graduated from IB Diploma Programme at Anania Shirakatsy Lyceum. After admission to IE University, he has moved to Spain and is currently in his senior year of studies.
Alen is studying Bachelor in Politics, Law, and Economics at the Madrid campus. As part of his curricular internship, he is also working as a Research Analyst at Arcano Partners investment bank. His interests lie in the field of public policymaking and economics with the ultimate aim of one day working for the Armenian Government and helping the community overcome socio-economic hardships.
Over the past few years, Alen has gained extensive experience in both curricular and extracurricular environments. Most recently he has completed a summer internship program at Central Bank of Armenia where at the Monetary Policy Department he was tasked with analyzing and presenting relevant quantitative and qualitative data. He practiced and improved his skills of statistical analysis with relevant software and theories while attending lectures of renowned professionals. Furthermore, Alen has ample experience in leadership and organizational activities. At 180 Degrees Consulting – multinational university-based consultancy – he led the entire project, built relationships with the client, and coordinated the multifunctional team, enabling the consultancy to deliver a high-quality report, enhancing the client's entire business model.
He is proficient in English, Russian, Armenian and Spanish.