SOAR - Luxembourg Chapter
SOAR-Luxembourg joined the SOAR family in July 2014. Luxembourg is a landlocked country in Western Europe. Bordered by Belgium to the west and north, Germany to the east, and France to the south, Luxembourg comprises two principal regions: the Oesling in the north as part of the Ardennes massif, and the Gutland ("good country") in the south. Luxembourg has a population of approximately 525,000 and an area of 2,586 square kilometers (998 square miles), making it one of the smallest sovereign nations in Europe. There is a small but growing Armenian population in Luxembourg.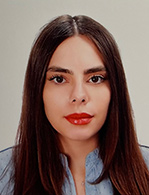 Meri Mkhitaryan
President
Meri was born in Yerevan. She attended Beijing Language & Culture University (BLCU), Beijing China from 2014 to 2019 earning her bachelor's degree in International Relations.
While attending BLCU, Meri participated in the Youth UNESCO forum, later becoming the President of BLCU MUN forum. Meri was also the representative of Armenia in the World Culture Festival at BLCU.
From March to August of 2020, Meri worked at the Ministry of Foreign Affairs of Armenia as an assistant to the Deputy Minister. In September of 2020 she began working on her master's degree majoring in Legislative Studies at the University of Luxembourg. During this time Meri also worked as a Client Service Officer at Vauban&Fort.
Meri speaks Armenian, English, Russian, Chinese and French.
Natella Agikyan
Natella was born in Uzbekistan, Tashkent. After high school she started working toward her bachelor's degree in Moscow studying world economy. Natella switched to economics when studying for her master's degree, doing a double degree in Moscow and Luxembourg. She is now a PhD student at LISER, studying environmental and gender economics. Natella speaks Russian, English, and German.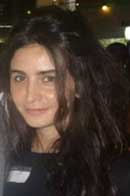 Ani Babayan
Ani is a financial auditor at EY Luxembourg. She holds a Bachelor's degree in Theory of Economics and a Master's degree in Accounting and Audit from Yerevan State University (Yerevan, Armenia) and a Master's degree in Enterprise Engineering from University of Bordeaux (Bordeaux, France).
In 2017,  she left Armenia to pursue her second master in France. After having graduated from the University,  she moved to Luxembourg to work in the international and multicultural society.
Ani is fluent in Armenian and English, and also speaks French and Russian.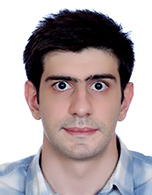 Sevan Gharabeiki
Sevan was born in Tehran, Iran. He earned his Bachelor's degree in Laser Physics from the University of Kharazmi. In 2021, he completed his Master's degree in Physics at Sharif University of Technology. Currently, Sevan is a first-year PhD student at the University of Luxembourg. His research is mainly focused on thin-film solar cells.
Sevan is also a professional swimmer. He has attended many swimming competitions including Panarmenian 2011, 2015, and Homentmen 2017.
Sevan is fluent in Armenian, Persian, and English, and also speaks a little German.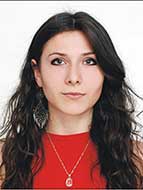 Amalya Khurshudyan
Amalya Khurshudyan was born in 1988 in Yerevan Armenia. She holds a Bachelor in Mechanics and Pedogogics and a Master of Science in Mechanics and Mathematics from Yerevan State University. In parallel with her Master study, she worked as an aerospace engineer at the Armenian branch of Russian engineering company, ProgressTech, in cooperation with the Russian company GSS- Civil aircrafts of Sukhoi. Amalya is currently working on her MBA at Luxembourg School of Business.
In 2012 Amayla moved to Luxembourg to work on her PhD  and earned her degree in civil and computational engineering in 2017. She currently works as the Branch Manager – Business Development Director at Mesolt Inspect Sarl, the Luxembourgish branch of Mesolt Engineering.
In October  of 2020 Amayla was granted Luxembourgish citizenship. She speaks seven languages: Armenain, Russian, Ukrainian, English, German, French, and Luxembourgish. Amayla is married and has a  5-year-old son.