SOAR - Luxembourg Chapter
SOAR-Luxembourg joined the SOAR family in July 2014. Luxembourg is a landlocked country in Western Europe. Bordered by Belgium to the west and north, Germany to the east, and France to the south, Luxembourg comprises two principal regions: the Oesling in the north as part of the Ardennes massif, and the Gutland ("good country") in the south. Luxembourg has a population of approximately 525,000 and an area of 2,586 square kilometers (998 square miles), making it one of the smallest sovereign nations in Europe. There is a small but growing Armenian population in Luxembourg.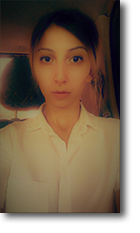 Ashkhen Grigoryan
President
Ashkhen earned her BS in Linguistics and Pedagogy from Yerevan State Linguistic University after V. Brusov, continuing on to earn her MS in International Relations from the same university. She also completed a certified online course on Public Relations in Digital Media from the National University of Singapore (NUS).
Ashkhen has held numerous positions in the media and marketing fields as an organizer, moderator, and project manager, as well as other leading roles. She has also worked as an English Language Teaching Assistant. She is fluent in Armenian, English, Russian, and French.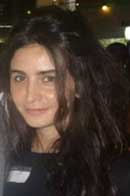 Ani Babayan
Ani is a financial auditor at EY Luxembourg. She holds a Bachelor's degree in Theory of Economics and a Master's degree in Accounting and Audit from Yerevan State University (Yerevan, Armenia) and a Master's degree in Enterprise Engineering from University of Bordeaux (Bordeaux, France).
In 2017,  she left Armenia to pursue her second master in France. After having graduated from the University,  she moved to Luxembourg to work in the international and multicultural society.
Ani is fluent in Armenian and English, and also speaks French and Russian.
Hamlet Aslanyan
Pic and Bio coming soon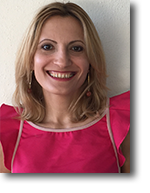 Zhanna Gevorgyan
Zhanna Gevorgyan is a finance professional with 20 years' experience in controlling and audit functions. She holds a Master's degree in International Economics from Armenia State University of Economics and is a UK charted accountant (ACCA). Having left Armenia in 2001, Zhanna lived and worked in Belgium, France and Russia. She is fluent in Russian, English, French and Italian. In 2007 Zhanna moved to Luxembourg, where she resides currently with her family.
Mari Melkonyan
Pic and Bio coming soon