Long Beach joined the SOAR family in March 2022. The Los Angeles (LA) metropolitan area is home to the largest population of Armenians in the world outside of Armenia. The first Armenian families began to settle in the LA area in the late 19th century. The first significant wave of Armenian immigration occurred during the Armenian Genocide. Circa 1923, there were an estimated 2,500 to 3,000 Armenians in the city. Another wave of immigration occurred in the 1940s when most Armenians settled in Little Armenia in Hollywood. Because of the Immigration and Nationality Act of 1965, which eased restrictions against newer immigrant groups, another wave of Armenian immigration occurred in the late 1960s. Today, more than 200,000 Armenians live in the LA area, including Long Beach, the seventh most populous city in California. The city is known for its waterfront attractions, including the permanently docked RMS Queen Mary and the Aquarium of the Pacific. Long Beach also hosts the Grand Prix of Long Beach, an IndyCar race, and the Long Beach Pride Festival and Parade.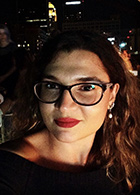 Ani Sahakyan
President
Ani holds MS Degree in Mathematics/Actuarial Science. She moved to the United States in 2015 and has worked in Operations and Supply Chain since. 2018 is when she moved to Southern California.
Ani's hobbies involve a lot of time in the nature; surfing, hiking and bike riding with her partner whenever they have free time.
She has very little family in the US, with the majority of it living in Yerevan, Armenia. Although Ani has adopted the west coast lifestyle very exuberantly, she is frequently referred to as the Armenian Ambassador by friends and colleagues, because she always tries to deliver and integrate the best of the Armenian culture into the non-Armenian communities she lives and works in.
Ani wholeheartedly believes that joining SOAR and helping children and young adults is one of the most enduring ways of giving back to her home country.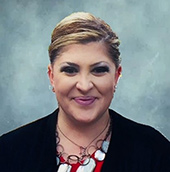 Anna Conti
Ms. Conti is a highly accomplished leader with an emphasis in nonprofit leadership. Ms. Conti was the Executive Director of a domestic violence organization in Long Beach, California, where she led revenue growth from $1.25M to $3.8M in less than 5 years. Ms. Conti received a national organizational leadership award from Jeff Bezos Day 1 Families Fund for $1.25M. Accomplishments include being nominated for 2021 Nonprofit Executive of the Year in the Los Angeles Business Journal, "Women Who Make A Difference" award in 2014, and a commendation in 2022 from Janice Hahn, Board Supervisor of the 4th District in Los Angeles County.
Ms. Conti served as elected Los Angeles County Regional Representative for all domestic violence nonprofit organizations in LA County and currently holds the position of Vice President on the board of directors of California Partnership to End Domestic Violence. Most recently, Ms. Conti accepted a new role as the Executive Director of StolenYouth, a Washington state coalition dedicated to end child sex trafficking.
Ms. Conti holds master's degree in Counseling in Marriage and Family Therapy and is a member of Chief, a private network designed for the most powerful women executives.
Ms. Conti was thrilled to join SOAR, as it aligns with her values and allows her to give back to her community. She resides in Orange County, CA and loves to make time for her hobbies of reading, hiking, and family movie nights.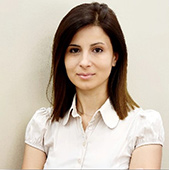 Aya Guseinova
Aya Guseinova feels honored to have been selected to be part of SOAR Long Beach Chapter. Currently, she is a graduate student at California State University, Long Beach majoring in Information Systems. This is her first opportunity to become a member of a large scale international nonprofit organization. She looks forward to contributing to SOAR's growth and development by creating a valuable impact in the lives of children and youth.
Aya firmly believes that children deserve the best childhood that is in their perception and as adults we are responsible of ensuring that their dreams for healthy, secure, and happy lives come true. If mankind wants to raise generations with global friendship, peace, and kindness, it needs to design more opportunities and ways to spread global humanistic values and principles.
Being on the Board of Directors Aya anticipates delivering global kindness, care and happiness for the children that are in need in Armenia, to motivate them to greater achievements and not giving up no matter how hard life may become. She sincerely wishes every child to have all the opportunities in their childhood that would help them to build the future they envision for themselves.
Aya has fond memories of Yerevan that are tightly bounded with her true Armenian friends who have become an indivisible part of her life.