Long Beach joined the SOAR family in March 2022. The Los Angeles (LA) metropolitan area is home to the largest population of Armenians in the world outside of Armenia. The first Armenian families began to settle in the LA area in the late 19th century. The first significant wave of Armenian immigration occurred during the Armenian Genocide. Circa 1923, there were an estimated 2,500 to 3,000 Armenians in the city. Another wave of immigration occurred in the 1940s when most Armenians settled in Little Armenia in Hollywood. Because of the Immigration and Nationality Act of 1965, which eased restrictions against newer immigrant groups, another wave of Armenian immigration occurred in the late 1960s. Today, more than 200,000 Armenians live in the LA area, including Long Beach, the seventh most populous city in California. The city is known for its waterfront attractions, including the permanently docked RMS Queen Mary and the Aquarium of the Pacific. Long Beach also hosts the Grand Prix of Long Beach, an IndyCar race, and the Long Beach Pride Festival and Parade.
Alenoush (Allie) Karimian
President
Pic and Bio coming soon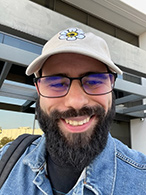 Aram Balaian
Vice President
Aram graduated from University of California, Davis with a B.S in Chemical Engineering and is currently working in the Biotech Industry in O.C, residing in Long Beach. Raised in Glendale and growing up volunteering for over a decade as a scouting member of Homenetmen Ararat Chapter, he understands the importance of passing on a sense of community, hope, and initiative to the Armenian youth in the diaspora.
As the Secretary of SOAR Long Beach Chapter, he looks forward to expanding SOAR's presence in Long Beach, fostering a local Armenian community, and building the necessary networks to best support the orphaned youth and separated families in Armenia and abroad.
When he isn't in the lab he enjoys reading, biking, playing drums, and camping any opportunity he gets.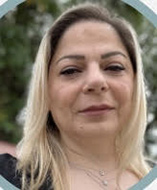 Naira Nardos Harutjunjan
Treasurer
Naira Nardos Harutjunjan currently resides in North Hills, CA.
She was born in Armenia/Yerevan in 1974. After completing high school, she studied Economics and Trade at Yerevan State University.
In 1993, Naira married and moved to Belgium. Subsequently, she worked for the City of Harelbeke (Belgium) as a Public Procurer for 14 years. While living in Belgium, she had the opportunity to make frequent visits to the United States and fell in love with the nature and climate in California. In 2020, Naira moved to California permanently and began a medical career in the Primary Care Clinic in Long Beach Meliora Medical Group. She longed for the opportunity to volunteer in a nonprofit organization that helped orphans. Her desire comes from a personal experience of her grandparents and parents being orphans from Van and Ersurum. Naira and her husband have two beautiful daughters: Maria (1999) and Jessica (2001). They are both currently studying in universities in Belgium. Naira is thrilled to join SOAR LB Chapter and look forward to making a difference in the community.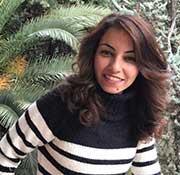 Annette Mataya
Annette Mataya is a healthcare finance professional with over 7 years of experience as a specialist in capitation and eligibility. Before immigrating to the United States, she worked as a project manager for an engineering company in Iran. Her interest in helping Armenian orphans was inspired by visiting children at an orphanage in Nagorno-Karabakh and seeing firsthand the limited resources for children who had lost families in war. She has a Bachelor's of Art in Armenian Language from Azad University in Tehran, an Associate's Degree in Accounting and an Associate's Degree in Italian Language and Literature from Glendale College. She is a member of the Long Beach Community Garden, where she helps support efforts to provide fresh fruit and vegetables for local homeless shelters. Annette resides in the Belmont Heights neighborhood of Long Beach with her husband and son.