Launched in January 2012, London represents SOAR's first Western European Chapter. The Armenian diaspora in Britain is small when compared to the United States. The first Armenian community in Britain was formed in Manchester in the 19th century. Comprised of textile traders, small manufacturers and retailers, the first Armenian Church was opened in 1870. The Armenian population in Great Britain is approximately 18,000, living primarily in London and Manchester.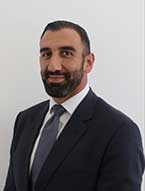 Vatche Cherchian
President
Vatche was born and raised in London and interned at the Embassy of Armenia in Washington D.C. as part of the Armenian Assembly of America internship program. He then graduated from City University London with a BA (Hons) in Journalism and Economics.
Vatche then pursued a career in real estate starting out at Edmund Cude & Booth, one of London's oldest Real Estate firms before completing his FARLA and NAEA qualifications and joining Countrywide. He then moved to his current role as Regional Director at real estate firm Portico where he sits on the board, overseeing the operations and personnel of their London offices. Vatche works on developing operational, financial and growth strategies to increase overall output, efficiency and profitability of the business as well as pursuing acquisitions and opportunities to diversify the business' revenue streams.
Outside of work he is an enthusiastic tennis player and qualified Tennis Coach as well as playing football for the Armenian Youth Association Men's football team in London. He is a keen traveller and enjoys seeing new parts of the world as often as he can and has a passion for new cuisines from around the world.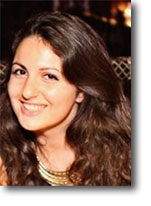 Alice Agulian
Treasurer
Alice is a London born Armenian, who holds a Bachelor's degree in Economics and Development studies from the University of Manchester and a Master's degree in International Development and Emerging Economies MSc, at Kings College London.
Alice has previously interned with Armenian organizations, including the Armenian Assembly of America and Policy Forum Armenia. She also has previous charity experience whilst working at the British charity, Comic Relief. Alice now works in the Treasury at the European Bank for Reconstruction and Development (EBRD), where she has been for the past four years.
Her interests outside of work include playing netball, visiting art galleries and baking. She enjoys travelling and learning about different cultures. She is fluent in both Armenian and English; with strong knowledge in French and Spanish.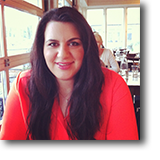 Sarineh Cherchian
Sarineh is a senior marketing professional with over ten years' experience across a number of areas including public sector, retail and real estate. She currently works at a global real estate consultancy as an associate director within the commercial marketing team, looking after brand and marketing strategy across a number of business divisions.
She graduated from the London School of Economics with a BSc in Economics and has also completed professional diplomas in marketing and business management.
Outside of work she enjoys theatre, arts and music. She is fluent in English and Armenian and can speak conversational French.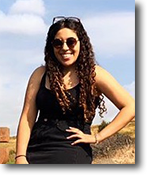 Araz Farra
Araz is a London born Armenian, who has a Bachelor's degree in Fine Art.
Araz works in Television production and development, she enjoys coming up with creative ideas and solutions and is excited to be able to apply her skillset to SOAR.
Outside of work she enjoys creating short films and photography.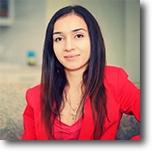 Marine Mograbyan
Marine Mograbyan is a research postgraduate with an extensive experience in marketing. She holds a Masters' Degree in International Business Economics from City University, and is currently enrolled in PhD programme in Entrepreneurship & Innovation at Imperial College. Prior to starting as a researcher, she worked in pricing, product marketing, and market analytics. Marine is excited to be a part of SOAR, and bringing her analytical, management and marketing skills to help achieve and excel the organization's goals.
Marine is fluent in Armenian, Russian and English.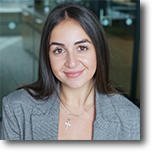 Nina-Nevart Minassian
British born Armenian, Nevart graduated from University College London (UCL) with a Bachelors degree in History. Graduating in 2018, she now works in marketing for IHS Markit's financial services business, where she supports on the coordination of events, campaigns and promotional materials.
Outside of work, Nevart trains in Brazilian Jiu Jitsu and enjoys drawing and cooking. She is fluent in Armenian, English and Spanish and can speak conversational Arabic and Italian.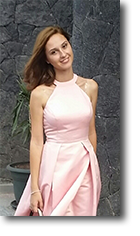 Mariam Safaryan
Mariam holds a Bachelor's degree in French and Russian society and culture. She is currently working as an International Research Associate with international clients from North America to South East Asia. Mariam has previously worked in the political, legal and tourism sectors which have given her the value of multidisciplinary approach to community projects.
She has been extensively involved in various community development projects all over Armenia and Artsakh with the Luys Foundation. Mariam has previously interned with UNICEF Armenia and established a UNICEF UCL on Campus society to raise funds and awareness for campaigns revolving around children's rights, in addition to establishing peer learning projects for children from disadvantaged backgrounds.
Mariam is fluent in Armenia,English, Russian and French, as well as in the process of learning Spanish.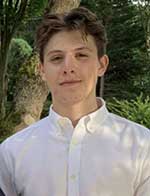 Marko Zerunyan
Marko was born in Geneva and grew up in Istanbul. He started his LLB Law degree at King's College London in September 2020 and hopes to be accepted into the dual degree program with Columbia University Law School.
Outside of school, Marko is a competitive swimmer. He has ranked in the top 10 of Turkey on multiple occasions. He actively undertook volunteer work in high school and is eager to be a part of SOAR.
Marko is fluent in English, Turkish, and German. He is also proficient in French and in the process of learning Western Armenian at the Armenian Institute, London.