SOAR - Leeds Chapter
Launched in May 2017, Leeds is SOAR's fourth Chapter in the United Kingdom. The first Armenian community in Britain was formed in Manchester in the 19th century. Comprised of textile traders, small manufacturers and retailers, the first Armenian Church was opened in 1870. The Armenian population in Great Britain is approximately 18,000, living primarily in London and Manchester.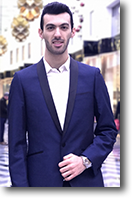 Narek Grigoryan
President
Narek Grigoryan was born in Armenia, and then moved to the UK with his family when he was 14. He completed his A-levels in Leeds, and is currently studying BSc Actuarial Science at The London School of Economics and Political Science (LSE).
Recently, Narek and a few friends of his established an Armenian Society at LSE, and Narek is the Director of Events in this community. He is very engaged in Armenian activities in Leeds by organizing events, supporting Armenians, and growing the community in Leeds.
Narek is fluent in Armenian, English and Russian.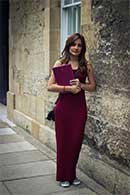 Meri Nasilyan
Meri Nasilyan was born in Armenia and moved to England in 2014 to pursue her postgraduate at University of Oxford. She has BA in Linguistics, MA in Teaching English (American University of Armenia; MSc. in Learning and Technology (University of Oxford) and MA in Educational Leadership (University of Manchester).  
She is now based in Leeds and is working as a Tutor and Dissertation Supervisor at Leeds Beckett University. She is planning to start her Doctorate in the field of Educational Leadership in the next year looking into the idea of change and power behind higher education university rankings. 
Meri has worked in various capacities in American, Armenian, Georgian and British education system. She was a Student Adviser at University of Essex, a Teaching and Research Associate for Freshman English and Second Language Acquisition undergraduate and postgraduate courses, technology enhanced learning, and academic English at American University of Armenia and a Project Leader for environmental education at Batumi Raptor Count (Batumi Birding). Upon graduating from Oxford in 2015, Meri served as Chief Relationship Manager for 2 years in a social start-up which aimed to strengthen society by increasing the impact of volunteering. Also, as a recipient of Luys Foundation scholarship, she has been involved in volunteering and community development initiatives in Armenia and Artsakh. Meri is passionate about helping Armenians and giving back to the community. She believes in the power of education in transforming societies.  
Meri is the founder of an Environmental Education School Curriculum 2012 in Georgia, region of Adjara introducing environmental education in 4 local schools, and in their policy and curriculum. She is also the recipient of Aster Excellence Award for her Dissertation from University of Manchester for her research study on international students experiences with Academic Writing. 
Meri's interests outside work are bird watching, cooking, wine tasting and travelling.