SOAR-Las Vegas became part of the SOAR family in April 2013. In 1994, a group of Armenian Orthodox Christians – some of whom had moved to the Las Vegas Valley from Southern California after the Northridge earthquake – began meeting in one of the congregant's homes for services. In 1998, when the Orthodox Armenian community in Las Vegas consisted of only 30 to 40 families, the congregants officially established a parish. As their ranks grew and years passed, they were a nomadic congregation, renting different churches in which to conduct their services through the years. In April 2013, the congregation, which now counts more than 100 families, celebrated the consecration of its own church, St. Garabed Armenian Apostolic Church. The Las Vegas Board of Directors epitomizes their geographic region: young, enthusiastic, talented, and determined.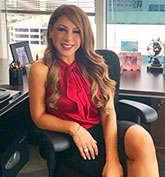 Tenny Amin
President
Born in Tehran, Iran and raised in Southern California, Tenny Amin is a Partner in the law firm The Amin Law Group, Ltd. which she established with her husband in 2005.
In 2000, Tenny graduated cum laude from the University of California, Irvine, earning a double major Bachelor of Arts in the disciplines of Political Science and Criminology, Law and Society. In 2003, she earned a Juris Doctorate from Pepperdine University School of Law. During her tenure at Pepperdine, Tenny served on the Moot Court Team for two years and participated in several Honors Appellate Advocacy Tournaments.
Tenny focuses her practice on General Business Litigation, including Real Estate and Insurance Coverage Litigation, as well as Labor and Employment matters. She also heads the firm's Family Law practice.
As a mother herself, Tenny knows how important it is for children to be in a safe and healthy environment and is very passionate about helping children through SOAR.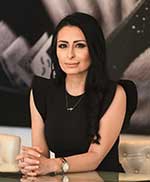 Ani Nazaryan
Ani is a native of Yerevan, Armenia, however has lived in Las Vegas for the last 13 years. She graduated college in 2008 and has a Bachelor of Arts with a major in English from the Yerevan State Linguistic University. Currently, she's pursuing her Master's Degree in Organizational Leadership from Colorado State University and plans on getting her PHD from Stanford University in the near future. Ani is a lifelong learner and believes that in today's fast-pace global economy, academic knowledge supplemented with a real world experience is a key to success for any hotelier. She is also passionate about giving back despite her busy schedule and is always looking for opportunities to volunteer and mentor the youth and veterans within the community.
Ani has spent the last 10 years of her career in hospitality. Currently she is the Director of Learning and Development at The Cosmopolitan of Las Vegas, a multibillion-dollar hotel, resort and casino. In her current role, she oversees the service strategy, compliance efforts, new hires onboarding and leadership development programs for the resort for all departments, at all levels. She is also in charge of various employee engagement and learning programs that support and develop the company's talent. Ani started her journey with The Cosmopolitan in 2010 as a Front Desk Agent. Before her promotion to an executive position with The Cosmopolitan of Las Vegas, she has been a Housekeeping Manager, Guest Services Manager and Manager & Sr. Manager of Learning & Development.
Lastly, Ani is a lucky mom of two wonderful boys who inspire her to do more and make a difference. In her spare time she travels and looks for new and unique experiences. She feels very fortunate to have been part of the growth of the hospitality industry and Las Vegas, the entertainment capital of the world.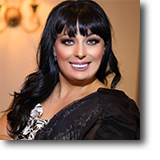 Inessa Shahinyan
Ms. Inessa Shahinyan is a native of beautiful Armenia. She has been living in the United States for 16 years, 14 of which were spent here in Las Vegas. During these years Ms. Shahinyan has gained a great deal of knowledge about Las Vegas real estate market, which allows her to provide reliable and detailed advice to her clients.
Ms. Shahinyan has been a full-time real estate Broker for over 12 years. Prior to that she excelled at several things. Her incredible creativity allowed her to rise to the position of a head designer for the MGM Corporation. She has served as a Vice President for local design house Lana Fuchs Couture. She has also operated a successful small business. Her career in real estate began in financing; she worked as a loan officer for Countrywide Home Loans. However, only when Ms. Shahinyan became an agent has she discovered her true passion. Her multifaceted background allows her to bring personal touches to every transaction she handles. Her finance experience helps her come up with creative financing options for her clients. Her business experience and customer-oriented approach make her go far beyond what is normally expected of a real estate agent. This can be attested by many of her clients, who became long-time friends.
During her career Ms. Shahinyan has closed hundreds of transactions, everything from first time purchases to multi-unit investment properties. No matter what the individual client's situation may be, she always gives her best effort to overcome challenges and leave her clients 100% satisfied with the outcome.
Ms. Shahinyan is fluent in English, Armenian and Russian. She is well known and is deeply involved in Armenian and Russian communities in Las Vegas and Los Angeles. Through her many members of these communities have been able to fulfill their dreams of home ownership. Her reward is numerous repeat customers and countless referrals.
Although her free time is always at a premium, Ms. Shahinyan looks for opportunities to be involved in local charities and volunteers at local hospitals. Her ultimate dream is to open or support an orphanage in her native Armenia.