SOAR - La Cañada Chapter
P.O. Box 4
La Cañada, CA 91012
Nestled in the picturesque Crescenta Valley, La Cañada-Flintridge is situated between the San Gabriel Mountains and Angeles National Forest to the north and San Rafael Hills to the south. The city is home to Descanso Gardens and NASA's Jet Propulsion Laboratory.
La Cañada-Flintridge has been home to many celebrities over the years, including Vince Vaughn; Angela Bassett; Mark Geragos; Ron Howard; Chris D'Elia; Diane Farr; Haley Joel Osment and Emily Osment; Kevin Costner; Bill Plaschke, Miley Cyrus, Billy Ray Cyrus and Steve Priest. Three of Walt Disney's top animators, Frank Thomas, Ollie Johnston and Eric Larson, as well as Academy Award winner Chris Buck, settled in this community. It is also a popular filming location, where portions of "American Pie," "Date Movie," "Old School," and the 1946 Frank Capra / James Stewart holiday classic, "It's a Wonderful Life," were filmed.
The Crescenta Valley is heavily populated with an expanding Armenian community and has numerous Armenian organizations and centers. SOAR La Cañada brings SOAR's important mission to the region, continuing to raise awareness of the needs of orphaned Armenians around the world.
Alique Bedikian, Psy. D. 
President
Dr. Alique Bedikian graduated from Pacific Oaks College with a Master of Art in Marriage and Family Therapy and obtained a Doctoral degree in Applied Clinical Psychology from The Chicago School of Professional Psychology. Her research has focused on the Armenian-American community and Armenian ethnic identity. Dr. Bedikian is eager and devoted to serving the Armenian community through education, clinical and volunteer work, and research. While holding onto her personal commitment of adoption, she hopes to inspire others to welcome Armenian children into their families and/or contribute to the enrichment of their lives through SOAR.
Ara Shanlian II
Vice President
Ara developed a strong devotion for the nonprofit sector as a beneficiary of numerous scholarships during his undergraduate and graduate education. After graduating from the University of California Irvine, he moved to Germany to pursue a Masters in Business Administration with a focus on Healthcare Management. While researching the interoperability of medical devices in Stockholm, Sweden he served on both the Berlin & Stockholm SOAR chapters and sought to improve access to healthcare and education for Syrian Armenian refugees. Ara has since consulted for numerous tech startups including electric car manufacturer Tesla Motors and artificial intelligence unicorn Inspirient. He has since moved to Pasadena California and works at the Kaiser Permanente Los Angeles Medical Center in Accreditation, Regulations, Licensing & Performance Improvement. He also serves as regional chair for the Kaiser Permanente Business Resource Group KPAC supporting equity, inclusivity and diversity.
Maral Keosseian
Treasurer
Pic and Bio coming soon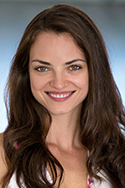 Zara Aleksanyan
Zara Aleksanyan graduated from California State University Northridge in 2010 with a BA in photojournalism and has since worked as a photographer specializing in portraits, headshots and events.
She was born and raised in Yerevan, Armenia and has always been an active participant in cultural events and fundraisers. She has been published internationally and enjoys exploring new creative opportunities.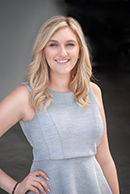 Karina Nazarian
Karina Nazarian graduated from Loyola Marymount University with a BA in Communication Studies. She used her passion for travel to pursue a career in hospitality. She is currently a Group Sales Manager at a hotel in Santa Monica, CA. She specializes in Meeting and Events in the Entertainment, Technology, Beauty, Finance and Architecture segments.
Growing up in the Armenian community, Karina has served in several non profit organizations. She is looking forward to using her expertise to help support SOAR.
Tatevik Tervartanyan
Tatevik was born in Yerevan, Armenia and moved to the United States in 1990. She graduated from California State University Fullerton with a B.A. in Psychology and Human Services. She is currently earning a Masters degree in Business Administration and will graduate in 2016. Tatevik began working for Nu Image Marketing in 2006 and has grown to be the Director of Operations. She prides herself on developing creative solutions to complex problems and her leadership ability, which motivates her team to excel.
When the opportunity presented itself, Tatevik was eager to join SOAR due to her love for humanitarian work and her passion for lending a hand to those in need. Tatevik is drawn to the resilience of the human spirit and the beauty of witnessing others overcome trials and tribulations.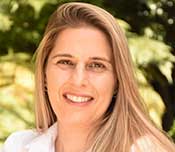 Christina Tusan
Christina Tusan graduated from Stanford University with a BA in Political Science and obtained a law degree from the University of Southern California. She is an experienced trial attorney who has successfully investigated and prosecuted complex multi-million dollar consumer protection cases in federal and state courts on behalf of the California Attorney General, the Federal Trade Commission, and the Los Angeles City Attorney's Office. She also worked in private practice. Christina has dedicated her career to helping consumers and has obtained hundreds of millions of dollars in restitution awards for consumers. She has volunteered with numerous organizations and has served on other non-profit boards, including serving as a board member for an organization that has helped to improve the lives of students and teachers in Armenia. In addition to her involvement with U.S.C's alumni association, Christina is actively involved with Stanford University's Alumni Association where she served as a volunteer for the University and where she is on the Stanford Professional Women of Los Angeles' board.  She is pleased to have the opportunity to serve on the SOAR board, where she can contribute to the important work done by the organization.