SOAR - La Cañada Chapter
P.O. Box 4
La Cañada, CA 91012
Nestled in the picturesque Crescenta Valley, La Cañada-Flintridge is situated between the San Gabriel Mountains and Angeles National Forest to the north and San Rafael Hills to the south. The city is home to Descanso Gardens and NASA's Jet Propulsion Laboratory.
La Cañada-Flintridge has been home to many celebrities over the years, including Vince Vaughn; Angela Bassett; Mark Geragos; Ron Howard; Chris D'Elia; Diane Farr; Haley Joel Osment and Emily Osment; Kevin Costner; Bill Plaschke, Miley Cyrus, Billy Ray Cyrus and Steve Priest. Three of Walt Disney's top animators, Frank Thomas, Ollie Johnston and Eric Larson, as well as Academy Award winner Chris Buck, settled in this community. It is also a popular filming location, where portions of "American Pie," "Date Movie," "Old School," and the 1946 Frank Capra / James Stewart holiday classic, "It's a Wonderful Life," were filmed.
The Crescenta Valley is heavily populated with an expanding Armenian community and has numerous Armenian organizations and centers. SOAR La Cañada brings SOAR's important mission to the region, continuing to raise awareness of the needs of orphaned Armenians around the world.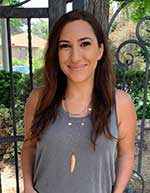 Tatevik Tervartanyan
President
Tatevik has a Master's degree in Business Administration and works as an Operations and HR Consultant. She helps her clients by developing creative solutions to complex organizational problems. Tatevik is also the Co-Founder of Bloom'd, a corporate wellness company aimed at promoting a healthier and happier workforce.
When the opportunity presented itself, Tatevik was eager to join SOAR due to her love for humanitarian work and her passion for lending a hand to those in need. Tatevik is drawn to the resilience of the human spirit and the beauty of helping others overcome trials and tribulations.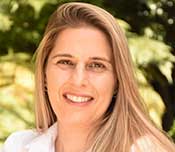 Christina Tusan
Vice President
Christina Tusan graduated from Stanford University with a BA in Political Science and obtained a law degree from the University of Southern California. She is an experienced trial attorney who has successfully investigated and prosecuted complex multi-million dollar consumer protection cases in federal and state courts on behalf of the California Attorney General, the Federal Trade Commission, and the Los Angeles City Attorney's Office. She also worked in private practice. Christina has dedicated her career to helping consumers and has obtained hundreds of millions of dollars in restitution awards for consumers. She has volunteered with numerous organizations and has served on other non-profit boards, including serving as a board member for an organization that has helped to improve the lives of students and teachers in Armenia. In addition to her involvement with U.S.C's alumni association, Christina is actively involved with Stanford University's Alumni Association where she served as a volunteer for the University and where she is on the Stanford Professional Women of Los Angeles' board.  She is pleased to have the opportunity to serve on the SOAR board, where she can contribute to the important work done by the organization.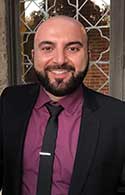 Haik Grigoryan
Treasurer
Haik Grigoryan was born and raised in Los Angeles, CA and graduated from California State University Northridge in 2008 with a Bachelor's degree in Accounting. He is a licensed CPA and has over 10 years of accounting and auditing experience in various industries. During his free time, he enjoys cycling, traveling, playing piano and tennis. Haik is passionate about helping others and giving back to the community. He currently volunteers at the Burbank animal shelter and is excited to be a part of SOAR to help make a difference in the Armenian community. "Be the change you wish to see in the world."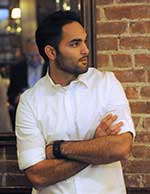 Varand Onany
Secretary
Varand has studied urban planning and real estate development (UC Berkeley, Columbia University) while keeping people at the heart of his focus. He hopes to help empower people though his efforts in the post-war recovery of displaced Armenians around the world. Varand visits Armenia regularly, and aspires to expand projects that help develop Armenia and Armenians. His interests include hiking and camping, cycling on the road or in the mountains, and playing + watching some sports (fan of the LA Clippers!).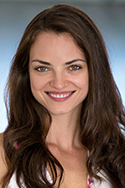 Zara Aleksanyan
Zara Aleksanyan graduated from California State University Northridge in 2010 with a BA in photojournalism and has since worked as a photographer specializing in portraits, headshots and events.
She was born and raised in Yerevan, Armenia and has always been an active participant in cultural events and fundraisers. She has been published internationally and enjoys exploring new creative opportunities.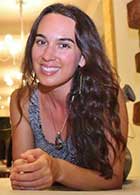 Sascha Aref
Sascha has a Masters of Public Health and is also a Dietitian. She had the opportunity to live in Armenia in 2013 and volunteered in multiple villages helping gather research, spread awareness and provide preventative education on an array of health issues. She also had the opportunity to volunteer at Our Lady of Armenia Center Summer Camp for orphaned and underprivileged children – which is supported by SOAR. Sascha is thrilled to continue to raise funds, spread awareness and support for the beautiful children in Armenia.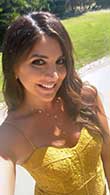 Linda Ohanessian
Linda Ohanessian graduated from California State University Northridge in 2009 with a Bachelor's degree in Business Management. She then began working for an Occupational Therapy Clinic at The University of Southern California as a Practice Plan Administrator. During that time she was the liaison between Doctors, patients and insurance professionals.  She established new policies and procedures to grow the Practice and helped increase its footprints throughout the community.  She received her Master's degree at the University of Southern California in Healthcare Administration in 2016, where she was able to utilize her business skills and passion for healthcare and well-being of the community to advocate for patient care. Linda is now working for Children's Hospital Los Angeles focusing on Enterprise Contracting with various health systems. She also helps build CHLA's strategic initiatives throughout the community. Linda has a special interest in working with the under-served population. She has a passion for advocating for children and wants to pursue her passion further by joining the SOAR community to help a vulnerable population and give them a chance at pursuing their dreams.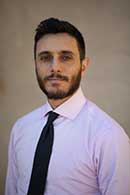 Sebu Sabounjian
Sebu earned his BA in philosophy from the University of California in San Diego with a minor in computer science and has been involved in IT ever since. He founded his first business at the age of eighteen, where he provided web hosting and design services for artists. In between jobs in the field, he started his IT consulting project in 2018 with the mission of providing network design and implementation services to small businesses. His biography is titled Never Bored because he believes there is too much knowledge out there and so much to do. He is driven by learning new things and understanding others. If there's one thing he admires most in people it's their capacity for compassion. In his spare time, you can find him on the tennis courts, hiking/camping with his pupper, reading or watching a never ending list of movies.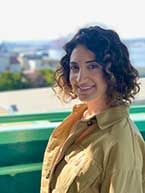 Sarina Tounian
Sarina Tounian is a multi-passionate entrepreneur who brings her experiences from the wellness and restaurant industries. She has a Master's Degree in Environmental Science from Loyola Marymount University and also works as a sustainability specialist, helping to lessen the impacts of climate change on the planet. She is an advocate for kindness and wellbeing, and hopes to implement environmental projects in Armenia in the future.