SOAR - Krakow Chapter
Krakow joined the SOAR family in May 2018. Armenians in Poland have an important presence going back to the 14th century. At the beginning of the 20th century, there were about 6,000 Armenians in Poland, living mostly in what is today Western Ukraine, with centers in Lviv, Ivano-Frankivsk, Berezhany, Lysets, Tlumach, and Snityn. Polish-Armenians were an integral part of the movement to restore Poland's independence after the First World War. After suffering heavy losses in the Second World War, the Polish Armenian community suffered a second loss. The regions of Poland where Armenians were concentrated, like Eastern Galicia, were annexed into the Soviet Union at the Yalta Conference. As a result, the Polish Armenian community became dispersed across Poland. Many resettled in Krakow, Gliwice, Opole, Wroclaw, Poznan, Gdansk, and Warsaw. To combat this dispersion, Armenians began to form cultural associations. Additionally, the Armenian Catholic Church opened two parishes, in Gdansk and Gliwice. There are approximately 5,000 Armenians living in Poland today.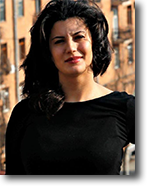 Roza Poghossian
President
Roza moved to Krakow September 2017 and joined the Federal Express Team to start her professional journey. She is fluent in English, French, Russian and Armenian. Roza obtained her Bachelor's Degree in Economics at Yerevan State University, then pursued her Master's Degree in Industrial Engineering at the American State University. Along with studies, she was part of a youth run organization, AIESEC, where Roza had the main responsibility for outgoing professional exchanges and occasionally was in charge of hosting projects with different content in Armenia. Cultural discoveries, communication with youth, and non-formal education are her passion. By joining SOAR, she hopes to have a fruitful impact and create a better tomorrow.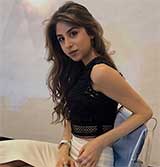 Armine Harutyunyan
Armine Harutyunyan, who holds a Bachelor's Degree in International Relations and
European and American studies, is currently pursuing her dream in the field of
entrepreneurship. Armine is fluent in English, Russian and Armenian and she is on her way
of improving her Polish as well. She has been successful in collaborating the studies with
extracurricular activities like doing internships, participating in seminars and conferences.
Alongside those activities, she is also part of a non-governmental organization called BETA-
Bringing Europeans Together Association, where she holds the position of a Human
Resources Assistant. Moreover, she is part of an Armenian Youth Association in Poland as
well, where she is responsible for the organizational activities. She is very hardworking,
determined, strongly dedicated to having a positive impact on the society and she believes
that everyone's smallest contribution can make a big change in someone's life. Therefore,
Armine truly believes that by being a member of SOAR family, she will be able to fulfill her
goals and they can jointly make several children's lives better.