Krakow joined the SOAR family in May 2018. Armenians in Poland have an important presence going back to the 14th century. At the beginning of the 20th century, there were about 6,000 Armenians in Poland, living mostly in what is today Western Ukraine, with centers in Lviv, Ivano-Frankivsk, Berezhany, Lysets, Tlumach, and Snityn. Polish-Armenians were an integral part of the movement to restore Poland's independence after the First World War. After suffering heavy losses in the Second World War, the Polish Armenian community suffered a second loss. The regions of Poland where Armenians were concentrated, like Eastern Galicia, were annexed into the Soviet Union at the Yalta Conference. As a result, the Polish Armenian community became dispersed across Poland. Many resettled in Krakow, Gliwice, Opole, Wroclaw, Poznan, Gdansk, and Warsaw. To combat this dispersion, Armenians began to form cultural associations. Additionally, the Armenian Catholic Church opened two parishes, in Gdansk and Gliwice. There are approximately 5,000 Armenians living in Poland today.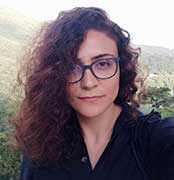 Piruza Nazaryan
President
Piruza was born in Yerevan, Armenian, where she obtained a BA degree in Linguistics from Brusov State University of Languages and Social Sciences. She continued her education with a MA in Intercultural Studies at Padova University in Italy, followed by two other MA degrees in European History and Culture from the University of Bologna and the University of Strasbourg. She is currently working as a senior Armenian Interpreter with various governmental and non-governmental organizations in Europe and the Americas. She continues her activities as a Cultural and Linguistic Mediator in collaboration with various art institutes, charity funds and NGOs mainly in Europe and Armenia.
Piruza has also worked in Tourism Management as a qualified Guide and National Trainer and since 2014 has been a Local Coordinator for an Italian social cooperative in Armenia in the field of sustainable tourism to support local communities' initiatives, foster awareness in cultural traditions and encourage dialogue and cooperation. As a performer she has held a few Armenian music-related events and master classes in various cities of Italy throughout 2008-2016 and is pursuing her passion in performing arts as a member of figure theatre group ''Terepia'', which implements various socio-cultural projects also in Armenia, working with Armenian disabled children through hand-made therapeutic marionettes, raising funds with theatre performances, and creating the exchange possibilities between schools and art companies.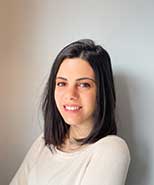 Carla Karakeuzian
Carla Karakeuzian is a Lebanese Armenian who obtained a B.A. degree in Early Childhood Education, graduating from the Lebanese American University in 2020. Carla has served the Bedouin Syrian refugees in Lebanon and organized Armenian Sunday school classes and events (2013-2016). Carla is fluent in Armenian, English, Arabic and Turkish. Currently, she is a teacher in an international preschool in Krakow, Poland.
The Armenian orphan has been Carla's primary motivation to pursue her career with children. Finally, she is grateful for the SOAR organization to provide the opportunity of impacting the lives of these young heroes!