SOAR - Kansas City (MO) Chapter
Kansas City (Missouri) joined the SOAR family in May 2018. The history of the Kansas City metropolitan area started in the 19th century as Frenchmen from St. Louis, Missouri moved up the Missouri River to trap for furs and trade with the Native Americans. The Kansas City metropolitan area, straddling the border between Missouri and Kansas at the confluence of the Kansas and Missouri Rivers, was a strategic point for commerce and security. Kansas City, Missouri was founded in 1838 and defeated its rival Westport to become the predominant city west of St. Louis. The area played a major role in the westward expansion of the United States.
The City of Kansas City, Missouri's population has steadily increased during the past two decades. By 2017, the city had grown to a population of almost 480,000 people. In recent years, the Kansas City area has undergone extensive redevelopment, with over $6 billion in improvements to the downtown area on the Missouri side.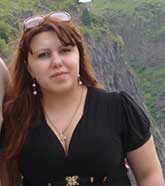 Hasmik Badalyan
President
Hasmik Badalyan graduated Yerevan State University with a Bachelor's degree in Linguistics and Cross-Cultural Communication with the qualification of  translator and  ESL teacher. She is fluent in Armenian, Russian, English and Spanish. After working in different customer service and management positions, she went back to practicing her profession as an interpreter at  Language Services Associates, Bridging the Gap Interpreting , TransPerfect and USCIS ( U.S. Citizenship and Immigration Services). She is also a translator and a proofreader with U.S. Translations.
Hasmik is married and is a proud mom of two amazing boys. She enjoys spending time with her family, traveling and reading books.
Hasmik is a huge believer in giving back and helping out in the community and the world. She believes that the measure of a person's life is the affect they have on others. After recent Artsakh war, Hasmik started volunteering at Nordoun Housing, whose mission is to provide shelter and housing for the people in need, with current focus on people from Artsakh and Armenia who have been adversely affected by war. She is very happy to be part of SOAR family and  will do her best to brighten the lives of the less fortunate.
Kristina Terian
Kristina Terian is a passionate educator who enjoys teaching people of many different cultures, ages, and backgrounds. She is dedicated to improving educational opportunities for young Armenians around the world. Kristina is a cofounder of the Armenian Volunteer Network and works as Program Director, overseeing the organization's volunteer teacher program. She also works as an ESL Instructor (English as a Second Language) at Johnson County Community College in Kansas City.
Kristina holds a Master's degree in English and German instruction from the Yerevan State Brusov University of Foreign Languages and Social Sciences. She also has a TESL certificate (Teaching English as a Second Language) from Oxford Seminars in the USA. Kristina Terian started her career as a lecturer at Yerevan Brusov State University of Languages and Social Sciences. Kristina has taught English as a second language to local and international students for over 17 years in her home country of Armenia, in Russia, and in the United States. From 2006-2018 she was a lecturer at the European University in Armenia. She is a skilled teacher in all aspects of the English language – reading, writing, grammar, and conversation. Kristina also co-authored the book "Insight into International Relations".