SOAR - Johannesburg Chapter
Johannesburg joined the SOAR family in May 2018. Johannesburg, the largest city in South Africa and one of the 50 largest urban areas in the world, is located in the mineral-rich Witwatersrand range of hills and is the center of large-scale gold and diamond trade. Approximately 250 Armenians reside in Johannesburg.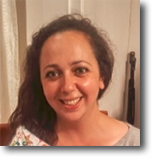 Izabella Safaryan
President
Izabella was born in Armenia, Yerevan but immigrated with her parents to Moscow when she was two years old. Since then, her family moved to South Africa where Izabella currently resides. Throughout her life she has been very passionate about paying it forward and making a difference (as little as it may be). Izabella has volunteered with various NGOs and encourages her two boys to do their part in making a difference as well.
" Our job on earth isn't to criticize, reject, or judge. Our purpose is to offer a helping hand, compassion, and mercy"