SOAR - Jacksonville Chapter
Jacksonville joined the SOAR family in January 2018. Jacksonville is the most populous city in the U.S. state of Florida and the largest city by area in the contiguous United States. The area of the modern city of Jacksonville has been inhabited for thousands of years. On Black Hammock Island in the national Timucuan Ecological and Historic Preserve, a University of North Florida team discovered some of the oldest remnants of pottery in the United States, dating to 2500 BC.
A regional business center, Jacksonville has many museums and cultural offerings. Swimming and surfing are popular at nearby barrier island beaches such as Jacksonville Beach and Neptune Beach. Championship golf courses in the area include Ponte Vedra Beach's TPC Sawgrass, headquarters of the PGA Tour.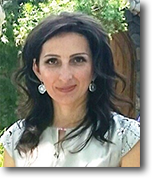 Angela Adamyan
President
Angela grew up in Yerevan, Armenia. She obtained her Bachelor of Radio-physics from Yerevan State University. She moved to the US to pursue her graduate degree in Industrial Engineering and earned her Ph.D. from the University of Illinois at Chicago. For the past 15 years, she has been working in the Information Technology field, specializing in digital system performance and project management. She is currently managing high priory digital transformation projects at Citigroup. She lives in St. Johns FL with her husband and daughter.
She is passionate about involvement in the Jacksonville Armenian community and glad to be a part of SOAR to support a great cause.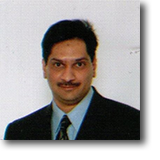 Rajesh Mondkar
Vice President
Rajesh has a bachelor's degree in Electronics Engineering from India. He has been working in Citibank as Senior Vice President for digital and mobile technology in Jacksonville for over 20 years. Rajesh is married to Darly and has a two year old son named Joshua. Darly is an occupational therapist and runs an outpatient clinic in Jacksonville.
Rajesh likes to travel, watch movies and hang out with friends and family. He also continues volunteering his time in the community and looks forward to being engaged in SOAR to make positive impact.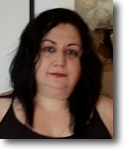 Tatyana Yeremyants
Treasurer
Tatyana Yeremyants was born and raised in Baku. She received her Bachelor of Science Degree in Chemical Engineering from the State Engineering University of Armenia. Moved to Unites States in 2001. She works in an environmental service laboratory as the Organics Technical Director. Tatyana has been an active member in the Jacksonville Armenian community for many years through the church and served as the treasurer of the Armenian Church of Jacksonville for 2 years.
Currently she continues to volunteer her time in the community. She is looking forward to help plan fundraising events for SOAR.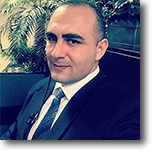 Sergey Tonakanyan
Secretary
Originally born and raised in Yerevan, Armenia, Sergey moved to the USA in 2005. Sergey graduated from the Armenian Agricultural Academy, department of Veterinary Medicine in 2001 earning his PhD. Currently, he works in the Hospitality Industry as a Director of Sales. He is married and has three children. Sergey has been an active member of the Armenian Community and ANCA Eastern region.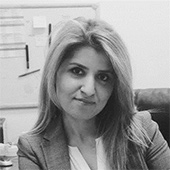 Liana Arutyunyan Lorens
Liana was born in Yerevan, Armenia. She is a descendant of Armenian Genocide survivors and has been raised with an appreciation of her Armenian heritage.
Being a mother of two boys herself, Liana is a strong believer in SOAR's mission: empowering children to become accomplished, educated, and self-supporting individuals.
Liana has received her master's degree in Economics and Finance in Saint Petersburg, Russia. She works in the investment banking industry, and lives in Saint Johns, Florida, with her husband and two sons.