Istanbul joined the SOAR family in July 2015. The goal of the Istanbul Chapter is to introduce SOAR especially among the local Armenians in Istanbul and spread SOAR's cause by recruiting more volunteers. Istanbul is the heart of an active community life of Armenians in Turkey as the cultural and intellectual center thanks to the 17 Armenian schools where children can learn their mother language, various Armenian churches all over the city, cultural organizations such as remarkable choirs and folk dance groups as well as local media organs that publish in Armenian language. All these institutions surely enable Istanbul-Armenians to stay together and preserve their cultural identity in Turkey. Considering the active community life in Istanbul, our Chapter believes that SOAR Istanbul has a considerable potential to contribute to SOAR's cause by engaging many volunteers and donors.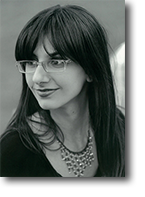 Monika Manişak-Paksoy
President
Monika Manişak-Paksoy was born in Istanbul. After graduating from Getronagan Armenian High School, she earned her BA degree from the department of American Culture & Literature. In August 2017, she received her master's degree from the Media & Cultural Studies program at METU, Ankara. She wrote a sociological thesis on the case of Armenian immigrant domestic workers in Istanbul after conducting a qualitative research.
Monika works as a freelance translator in the language pairs of English-Turkish-Armenian. She has a keen interest in taking part in the local community life and Armenian churches in Istanbul. Monika is an alumna of AFS Intercultural Programs (2009), TFAS-American Institute on Political & Economic Systems (2013) and ARMACAD Armenian Studies Summer School (2014).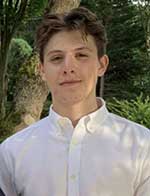 Marko Zerunyan
Marko was born in Geneva and grew up in Istanbul. He started his LLB Law degree at King's College London in September 2020 and hopes to be accepted into the dual degree program with Columbia University Law School.
Outside of school, Marko is a competitive swimmer. He has ranked in the top 10 of Turkey on multiple occasions. He actively undertook volunteer work in high school and is eager to be a part of SOAR.
Marko is fluent in English, Turkish, and German. He is also proficient in French and in the process of learning Western Armenian at the Armenian Institute, London.