SOAR - Indianapolis Chapter
Indianapolis joined the SOAR family in June 2019.  Indianapolis is the state capital and most populous city of Indiana and the seat of Marion County. According to 2017 estimates from the US Census Bureau, the consolidated population of Indianapolis and Marion County was 872,680.
Indianapolis anchors the 27th largest economic region in the US, based primarily on the sectors of finance and insurance, manufacturing, professional and business services, education and health care, government, and wholesale trade. During the 2000s, the city continued investing heavily in infrastructure projects, including two of the largest building projects in the city's history: the $1.1 billion Col. H. Weir Cook Terminal and $720 million Lucas Oil Stadium, both opened in 2008.  A $275 million expansion of the Indiana Convention Center was completed in 2011.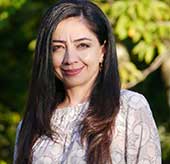 Arevik Poladian
President
Arevik was born and raised in Armenia.  She moved to United States in 2010 after marrying her husband. She has two young and energetic daughters.
Arevik is a graduate from Yerevan State University, department of Informatics and Applied Mathematics. Later she earned her Master's degree in Computer and Information Science from American University of Armenia. She has been working in the sphere of technology for over two decades building business solutions for various organizations.
In her spare time she loves to read books, visit museums and art shows. She enjoys cooking and baking especially with traditional Armenian recipes, which helps her feel closer to her roots.
By Joining the SOAR team, Arevik hopes to bring her assistance to her motherland by helping the kids in need who are the future of Armenia.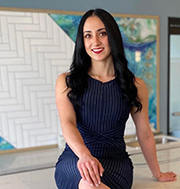 Valeria Mirus
Valeria was born and raised in Mexico City who immigrated to the United States in 2016 to pursue her college degree in Finance & Accounting at Indiana University. Valeria Mirus started her financial career early in 2021 while attending College as a Life Insurance Associate. She is now providing advisory services to her clients and specializes in working with physicians, young professionals and families to protect their more valuable assets with a wholistic planning approach on how to save on taxes and maximize their retirement income.
She continues to serve her community and those around her as a Member of the CFA Society Indianapolis, WIN (Women Investor Network), and expands her interest in healthcare and service to children through the Riley Hospital, IU Health, and the Alzheimer Association of Indianapolis. In her spare time, she enjoys cooking, traveling, outdoor activities, workout, learning from different cultures/languages and reading.
By Joining the SOAR team, Valeria hopes to bring her assistance by helping the kids in need who are the future of Armenia and bring hope to all those children that have lost their parents.