Idaho became part of the SOAR family in February 2011. Idaho, unlike SOAR's other Chapters, exists in a considerably smaller Armenian market. Their local Board of Directors brings a heartfelt level of enthusiasm that epitomizes our mission and expectations.
Rosie Gharibyan (Jasper)
President
Pic and Bio coming soon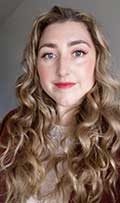 Amie Cuhaciyan
Amie Cuhaicyan has a passion for learning and helping others as evidenced by her degree M.E.T in Boise State University and past work with SOAR creating training for the orphanages with the help Armenian Archdiocese.
She currently calls Idaho her home with her 2 dogs, 3 chickens, and son.
She is excited to revamp SOAR Idaho and bring in new members.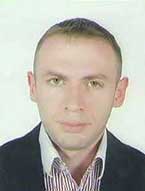 Hayk Harutyunyan
Hayk Harutyunyan was born and grew up in Yerevan, Armenia. 39 years old, married and has 2 sons. Moved to the US in 2016. Living in Meridian, Idaho from 2018. Before moving to Idaho lived and worked in NY and then Los Angeles. Currently working at Blue Cross of Idaho as a Senior IT Auditor. Since 2005 is working in financial and insurance industries in Armenia and US in various positions such as Cyber Security Professional, Financial Auditor and IT Auditor. Graduated at State Engineering University of Armenia in 2010 as a Master of Science in Automation and Control. Certificated Information System Auditor (CISA). Served in Armenian Army from 1999 – 2001. Master of Martial Arts, founder and president of the Kung Fu Federation of Armenia. I know 3 languages English, Armenian and Russian.