SOAR-Houston became part of the SOAR family in April 2014. The modern history of Armenians in Houston dates back approximately 50 years, when the Armenian Women Organization of Houston was founded in 1957. Houston has recently seen a surge of young, professional, and proud Armenian families who support our culture and our people around the world.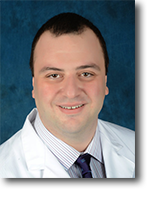 Dr. Ara Karamanian
President
Ara has served the Armenian community in both the US and Armenia.  During various stages of his life, Ara helped organize and run mission parishes in Erie, PA and Charlotte, NC.  He previously volunteered significantly with the St. Peter Armenian Church in Glendale, CA.  He spent one year studying at St. Nersess Armenian Seminary.  He has performed a variety of service projects including creating a library at the Zadig Orphanage in Yerevan and creating www.ArmenianChurchLibrary.com.  Ara is a board certified radiologist and an interventional radiologist specializing in prostate cancer (www.ProstateLaserCenter.com).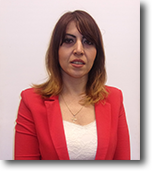 Kristine Khachatryan 
Kristine was born on 1981 in Yerevan Armenia. She graduated from Yerevan State Medical University with her Master 's Degree in Pharmacy Science (Evaluated Bachelor's Degree in USA ) in 2003. Kristine worked in the same University as a Pharmaceutical Chemistry teacher while also working in the Scientific Center of Drug and Medical Technologies Expertise (SCDMTE) as a pharmacist-expert until 2007. She moved to the United States on 2007and started her career at Houston Community College as a Chemistry teacher assistant until February 2011. Kristine studied on her own and received her Pharmacy Technician License in Texas in 2011 and worked at CVS pharmacy as an Inventory Specialist from March 2011 to April 2014. Currently Kristine owns and operates ComfortableZ INC with her husband. She is married and has 3 adorable children, 2 boys and 1 girl!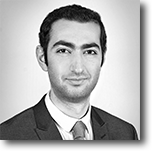 Vardan Ramazyan
Vardan is a Texas-licensed lawyer from Armenia. Having received his first degrees in law in his home country, Vardan continued his education in the U.S. and graduated cum laude from the University of Houston Law Center in 2017. Prior to receiving his J.D. degree in Houston, Vardan has spent a year in Armenia working as a transactional lawyer in a Yerevan-based law firm, as well as volunteering for the Armenian Representative Office of the American Bar Association. Currently, Vardan's practice mostly includes personal injury litigation.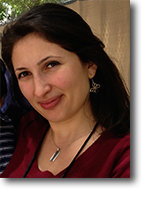 Lilit Sargsyan
Lilit was born in Yerevan, Armenia in 1984, where she lived until 1993. Her family moved to Moscow, Russia, and subsequently to Houston, TX in 1996. She graduated from Rice University in 2005 with a Bachelor's Degree in Biochemistry, and attended the University of Texas Houston medical school, where she also did her Internal Medicine residency and Pulmonary and Critical Care fellowships. She is now completing a fellowship in Sleep Medicine. Lilit lives in Houston with her husband, Daniel, and their three sons, Gabriel, Samuel and Thomas.