SOAR - Helsinki Chapter
Helsinki joined the SOAR family in June 2018. The Finland-Armenia Association was founded in 2013 to support the Armenian community in preserving the Armenian culture and language in Finland.
The Association also promotes the development of good relations between Armenia and Finland, and, as a unique bridge, enhances the mutual cultural cooperation between two countries. The majority members of the Association are Armenians who moved to Finland from Armenia and different parts of the world, but also Finns who are and/or want to be connected to Armenia and the Armenian culture. The Association carries out a wide range of activities and events throughout Finland, such as organizing receptions for the Armenian National holidays, Armenian movie screenings, and participating in various cultural festivals). The Association is also actively involved in organizing Armenian language lessons which provide children with excellent opportunities not only to learn the Armenian language, but also to learn about the Armenian traditions, values, religion, and history. There are approximately 1,000 Armenians living in Finland today.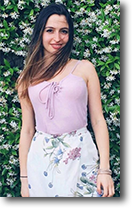 Diana Gabrielyan
President
Diana studied Computer Science at Yerevan State University in Armenia continuing on to earn her Master's Degree in Quantitative Economics at the University of Tartu in Estonia. After graduation, Diana started working at the British Embassy in Tallinn, then moving to Helsinki for a different job. She is currently working toward her PhD in Economics.
Diana has lived in different countries and speaks fluent Armenian, Russian, English and is conversational in French, Spanish and Italian.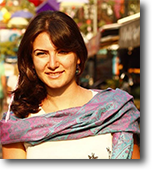 Arpine Maghakyan
Arpine studied Accounting and Audit at Armenian State University of Economics in Armenia. She worked as a senior consultant of business automation in Armenian Software Llc. Currently she is working on her PhD thesis in Audit in Aalto University, Helsinki, Finland. Arpine has traveled in more than 30 countries and made academic visits in different leading Universities in Europe, such as, University of Cambridge, Cass Business School, University of St Gallen, BI Norwegian Business School, etc.
Larisa Mardoyan
Larisa works as a director of a Maternity hospital. She is based in Armenia, but has connections with Finland and travels here often.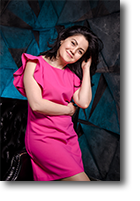 Sona Matevosyan
Sona Matevosyan is an English language teacher in private school 'Speak English' in Moscow, Russia, where she teaches different types of classes starting with preschool children through adults. Sona is fluent in Armenian, Russian and English, can read and translate Spanish. She recently started to learn Finnish. In 2006 she graduated from People's Friendship University of Russia with degrees both of a specialist in foreign affairs and a consultant-interpreter from English language into Russian in Humanities. Sona continued education and defended PHD thesis in 2010. She had internship in such organizations as: Ministry of Foreign Affairs of Russia, The International Organization for Migration in Armenia, UN Information Centre in Moscow. From 2007-2015 she worked in banking sector of Russia in international and Russian banks among them Citybank, Barclays bank, Societe Generale Group. Work in banks was quite interesting and dynamic but soon came feeling that would be nice to dedicate herself to what gives her life more meaning and purpose. Starting from February 2015 since now she has been working as an English teacher in several private schools. She enjoys travelling, painting, cooking and learning languages.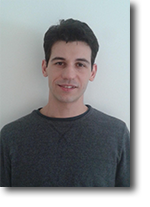 Levon Stepanyan
Levon was born in 1987 in Armavir, Armenia. He earned two master's degrees by the year 2017 in distinct fields: Forestry (ANAU) and Psychology (YSU). From 2012 to 2014 he was a volunteer member of SGMF psychological center in Yerevan. The main activity of the group was visiting Kharberd Orphanage and organizing developmental activities for the children with special needs. From 2014-2015 Levon participated in Erasmus+ volunteering program in Finland where he was working with the people with special needs. Currently Levon is working in Camphill community village as a supervisor for adults with special needs in Hollola, Finland.
He is passionate in the field of education and aims to enhance his knowledge in this field. He is convinced that education plays exceptionally huge role in creating sustainable future.