SOAR - Harrisburg Chapter
Harrisburg joined the SOAR family in May 2018. The history of Harrisburg, the state capital of the Commonwealth of Pennsylvania, has played a key role in the development of the nation's industrial history, from its origins as a trading outpost to the present. During part of the 19th century, the building of the Pennsylvania Canal and the Pennsylvania Railroad, allowed Harrisburg to become one of the most industrialized cities in the Northeastern United States.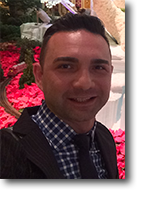 Karén Virabyan
President
Karén is a highly accomplished expert with extensive experience and demonstrated success usage of innovative technology solutions that improve business functionality. He helps fortune 500 companies like Cargill, The Hershey Company, AAA, among others to develop best in class analytics leveraging leading-edge technology and services including artificial intelligence and machine learning. He builds the trust and value of data and analytics and instilling data-driven decision-making and strategizing throughout the organization. Karén has a unique blend of leadership combined with strong analytical skills. His inquisitive and tenacious nature helps him provide the leadership, vision, insight, and motivation.
Karén speaks three languages: Armenian, Russian and English. He lives in the capital of Pennsylvania (Harrisburg) with his wife and two kids. Karén likes traveling around the world, interacting with people from different cultures and sharing his passion. When not traveling, Karén enjoys practicing soccer with his son, family camping, and planning for the next adventure with the wife and kids.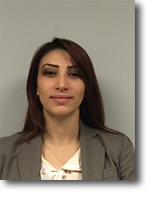 Anahit (Khachatryan) Gevers
Vice President
Anahit (Khachatryan) Gevers was born and raised in Yerevan, Armenia where she graduated with a B.S degree in Criminal Law from the Yerevan University of Economy and Law. She immigrated to the United States in 2006, settling with her family in Los Angeles, California. Anahit earned an Associate's Degree from Los Angeles Valley College, while working as a social worker's assistant at 2nd Century Adult Health Care Center. She relocated to Harrisburg, Pennsylvania with her husband in 2011. Here she earned her B.S. in Sociology from Penn State University, and in 2016 she earned a Master of Laws (LL.M.) degree from the Penn State Dickinson School of Law.
Anahit's personal experience immigrating to the United States, combined with her legal education and involvement with the Armenian community make her an expert in immigration law. She has extensive experience in legal research, dispute resolution and management. Additionally, she has a reputation for maintaining confidential information, processing legal documents and thriving in fast-paced work environments, often managing multiple projects with time-sensitive deadlines. Anahit is thorough and detail-oriented with a demonstrated commitment to excellence.
Anahit speaks Armenian, English and Russian. She is interested in neuroscience, psychology, astronomy, multiple arts and fashion design. Her hobbies are designing jewelry, dancing and traveling. She resides in Harrisburg with her husband and two children.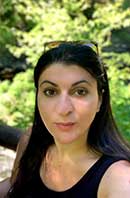 Kristina Virabyan
Treasurer
Kristina was 13 when she moved to the States with her family. She earned her bachelor's degree from Kutztown University in 2005 where she majored in International Business. Kristina is an experienced insurance underwriter, is known for helping, educating, and supporting clients as they develop strategic investment in dental plans.
Kristina resides in Harrisburg with her husband and two children. Outside of work she enjoys jogging, traveling, and spending time with family. Ask her about traditional Armenian cuisine. It's her secret talent. Kristina's great passion is bringing healing to people who have been through a traumatic/stressful experience. For Kristina, helping others is the most rewarding part of her life.