SOAR - Hamburg Chapter
SOAR-Hamburg joined the SOAR family in November 2015. Like much of the Armenian Diaspora, most Armenians immigrated to Germany after the Armenian Genocide of 1915. After the Second World War, many Soviet Armenians, former prisoners of war, fled to the American occupied areas of Germany. The first Armenian organization in Germany was the Armenian Colony of Berlin, established in 1923. By the mid-1980s, multiple Armenian associations were established in Berlin, Cologne, Frankfurt, Hamburg, Munich, and Stuttgart. There are more than 30,000 naturalized Armenians living in Germany today.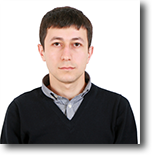 Vazgen Isoyan
President
Vazgen was born in 1986 in Armenia, the Lori region. He received his Master's Degree in Computer Science from the State Engineering University of Armenia, the Synopsys Armenia Department. Currently, Vazgen lives in Hamburg and works at Goodgame Studios as a game developer.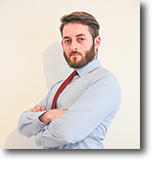 Levon Gevorgyan
Levon was born in 1990 in Yerevan, Armenia. After receiving his BA Degree in International Relations from the Russian-Armenian (Slavonic) University, he moved to Bremen and graduated from "Hochschule Bremen: The University of Applied Sciences" and earned his Master's Degree in European Studies. Currently, he is holding an internship at the Parliament of Hamburg as a minister's assistant.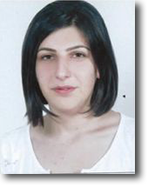 Shushan Margaryan
Shushan was born in 1992 in Artashat, Armenia. She earned her Bachelor's Degree from the Armenian State University of Economics in Human Resource Management. Currently, Shushan is working toward her Master's Degree in Economics at the University of Hamburg.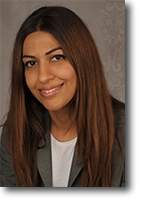 Tatevik Taroyan
After her graduation from Armenian State University of Economics, Tatevik completed her Master's Degree in Banking and Entrepreneurship with an UniCredit Scholarship. Currently she is working at Leuchtturm Gruppe in the Export department.