SOAR - Greensboro Chapter
Greensboro became part of the SOAR family in September 2011. While the Armenian community in North Carolina is small, home to approximately 500 Armenian families statewide, it is dedicated to the perpetuation of the Armenian heritage. Moreover, the Greensboro Board of Directors demonstrates that Armenian causes can be embraced by volunteers with no ethnic connection to Armenia. Dr. Henry and April Emery, Dianne Roberts, and Robin Sizemore represent one of SOAR's completely non-Armenian Chapter Board of Directors. Their travels to, and work in, Armenia have shown them that orphaned children represent the most vulnerable population of Armenian youth. Some of the chapter members are adoptive parents to Armenian children, while others have been called by vocation or both.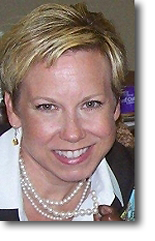 Robin Sizemore
President
Robin is the Executive Director and co-Founder of Hopscotch Adoptions, Inc, a New York authorized, North Carolina licensed, Hague Accredited, 501-C3 child placing organization. In 2008, Robin was a recipient of the "Angel in Adoption" award in recognition of her service to children since 1995. She is an adoptive mother and has been an adoption professional since 1995. Her first child through adoption is Armenian. In addition to placing children in forever families, Robin has been politically involved in issues of child welfare: she has brought educational opportunities to a variety of officials in Georgia and Armenia, spearheaded cooperative humanitarian efforts, and hosted numerous international delegations through the U.S. State Department and Ministries in other countries which are associated with institutionalized children. Under Robin's leadership, Hopscotch Adoptions is the first international adoption agency to assist in the permanent placement of children with Down Syndrome from Armenia, Georgia and Ghana.
Dianne Roberts
Vice President/Secretary
Dianne lives in Summerfield with her husband (Charles), her two girls (Shelby and Callie), and two dogs (Sassy and Josie). Charles and Dianne adopted their youngest daughter, Callie, from Armenia in 2003, and Dianne is a fervent advocate for improving the lives of less fortunate children. Her oldest daughter, Shelby, encouraged her to become involved in SOAR, and Dianne is excited about the opportunity. A graduate of East Carolina University, Dianne worked for many years as a registered nurse before becoming a mother. In addition to managing a busy family life, she is active in the community. Dianne has served as president of the First Presbyterian Women and was an officer on the preschool board. She has served on a number of organizations and school and church groups, including Junior League and Bethany. In her spare time, Dianne enjoys reading, walking the dogs, going to movies, and playing family games.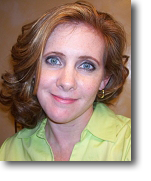 April Emery
Treasurer
April is a mother of three children who bring her much joy. She and her husband reside in Wesley Chapel, NC. Her love of children leads her to spend a lot of time volunteering within the school system teaching young students to read. She holds a bachelor's degree in Biology and has a love for literature. While visiting Armenia for the adoption of her youngest daughter, she realized the great need the children of the orphanages have and desires to help all the children through SOAR.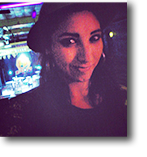 Alexis Babaian
Alexis is originally from Boston, Massachusetts where she attended Northeastern University earning a dual degree in International Affairs & Economics. Her studies took her to some amazing destinations including Italy and Armenia. While studying human rights in Armenian she visited Our Lady of Armenia Orphanage and Education Center in Gyumri. It was a truly life changing experience and opened her eyes to the needs of the children and was surprised by their cleverness and ability to inspire. Alexis now lives on the coast in North Carolina where she is involved in the design and music community and pursuing a career in Public Relations.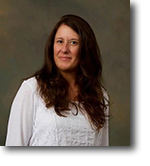 Wendy Chriscoe
Wendy C. Chriscoe is a Senior Consultant with Navin, Haffty and Associates based out of Boston, MA. She has worked in healthcare and healthcare informatics for 20+ years. Outside of work she is an active volunteer and has served as a District Spokesperson and fundraiser for the March of Dimes, served both as a tutor and a Site Coordinator for Multi-Housing Ministries, resides as a member of The On-Mission Team in Ashe boro, NC, volunteers with NCBM Disaster Relief, has lived and taught ESL in Armenia, volunteers in NC Literacy missions, has worked with many medical mission, building and VBS opportunities throughout Armenia, has served as a Mission Coordinator on ground in Armenia, volunteers with Habitat for Humanity, supports Armenian church planters and has worked alongside of them for many years there, has close ties with friends and her second family in Armenia. Wendy currently resides in Asheboro, NC.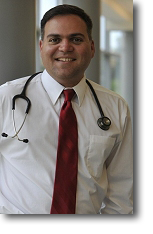 Hank Emery
Hank Emery attended the University of South Carolina where he earned bachelor degrees in Political Science and Biology. He went on to earn a medical degree from the U.S.C. School of Medicine. He received his Internship and Residency training in Family Medicine at the University of South Alabama Hospital System. Hank now resides in Wesley Chapel, NC with his wife and children where he practices medicine. He enjoys activities with his children, athletics and water sports. He and his wife were deeply moved during their visitation of one the Armenian orphanages during the adoption of their youngest daughter and are thankful for the opportunity to help these children through SOAR.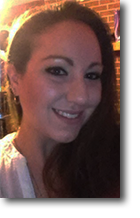 Rebecca Enfiedjian
Rebecca is an enthusiastic professional who has held a passion for the environment and the creatures within it since her youth. Rebecca received her BA in Political Science and Master's of Public Administration (MPA) at North Carolina Central University. Both of her degrees focus on government within the public sector, with special regards towards energy management and environmentalism. While obtaining her MPA, Rebecca held two fellowships, one being a Climate Corps Fellow for the Environmental Defense Fund. Upon completion of her degree, Rebecca spent 5 months in Armenia, organized through Birthright Armenia, to assist in environmental and energy matters. Her colleagues have described her as driven, enthusiastic, and relentless in her pursuits. While Rebecca focuses her attention on environmental matters, she has an interest in social welfare issues that plague society. She wishes to use her knowledge and skills in assisting in these matters in order to build towards a better future.