GEORGE P. SEMERJIAN SCHOLARSHIP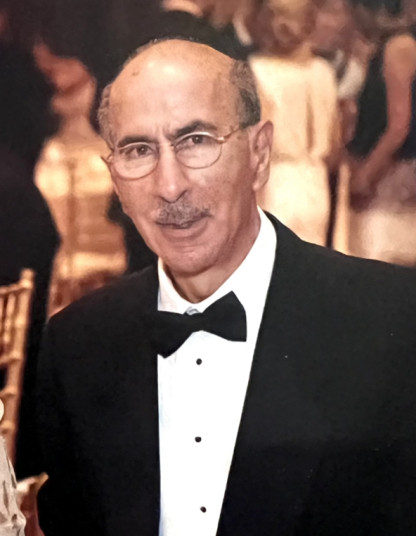 The George P. Semerjian Scholarship Fund was established by George S. Yacoubian, Jr. in October 2022 and is endowed with a $250.00 donation each calendar year. Scholarship funds are earmarked for an orphaned child whose academic or professional interests include architecture and residential construction.
An inaugural member of SOAR's Board of Trustees, George was born on March 4, 1937, in Philadelphia, PA, from his parents Boghos and Lousaper (Selverian) Semerjian who were both genocide survivors from Arapkir. George attended Overbrook high school where he was a key member of the football team. After he graduated high school, he began working at Frankford Arsenal where he had an apprenticeship as a tool and die maker. He started his first job at Westinghouse in Lester, PA, where he worked on mechanical turbines. While working full-time at Westinghouse he enrolled in Widener University for mechanical engineering, graduating in 1969. His creativity became his craft after he left Westinghouse in 1980, when he started his own custom-building company. As the years progressed, his talents became evident in every one of his custom homes. With his experience in drafting and mechanical engineering background, he designed and built large custom homes that typically displayed unique and creative details.
George was a very humble and honest person and always wanted to help his family and friends. He was a loving husband to Ani who he was happily married to for 58 years (1964). He was a wonderful father who helped both sons (David and Mark) start their respective building companies. He adored his grandchildren and enjoyed all of their special moments with them. George loved to travel, eat good food, and playing tavloo (backgammon) with his sons and grandchildren.