Geneva became part of the SOAR family in September 2013. The first Armenian families settled in Switzerland at the end of the 19th century, fleeing persecution of Sultan Abdul Hamid in the Ottoman Empire. They settled mainly in French-speaking Switzerland. During and immediately after the Armenian Genocide of 1915, other refugees arrived. In the 1920s, Pastor Kraft Bonnard created an orphanage in Begnins where more than 200 orphans and genocide survivors found refuge. After finishing their studies, some remained permanently in Switzerland.
At the end of the Second World War, the community in Switzerland reached approximately 300 people. Since then, the number has continued to grow. The situations in the Middle East, in the former Soviet Union, and in independent Armenia have encouraged many Armenians to immigrate to the West. It is estimated that approximately 5,000 Armenians live in Switzerland today.
The majority of Swiss Armenians are members of the Armenian Apostolic Church, under the jurisdiction of the Mother See of Holy Echmiadzin. There are four church regions: Geneva, Zurich, Neuchatel and Lugano. The Saint Hagop Church in Troinex serves mainly the West of the country, while Armenians living in the East conduct their religious services in a number of sister Swiss churches. There are also a smaller number of Armenian Catholics belonging and even a smaller number of Armenian Evangelicals.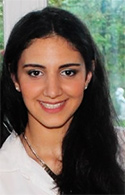 Nora Barghoudian
President
Having been born and raised in Paris, Nora recently graduated from SKEMA Business School with a Master's degree in Financial Markets & Investments as well as Business Management in 2020. Part of her Master's studies took place in North Carolina State University, NC, USA. Being introduced to a new environment and people definitely helped her evolve and broadened her horizons, allowing for new insights. Nora also had the opportunity to participate in working internships both in France and Armenia.
Currently, she works for a financial company as a cross-asset junior dealer structurer for investment solutions in Geneva, Switzerland.
As a proud Armenian from the Diaspora, Nora has been involved with humanitarian and social work in Armenia and has worked with Birthright Armenia, AGBU, Orran along with a handful of other organizations.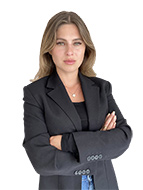 Milena Tonoyan
Speaking fluently 5 languages (German, French, English, Armenian and Russian), Milena obtained her A-levels diploma in Germany, before starting a Bachelor at the University of Geneva while working as a Junior Business Administrator for a fiduciary financial services provider, assisting the teams, covering administrative management and leading the path to digitalize various processes. Milena likes to challenge herself a lot, so she took over a new position at CBRE after successfully developing her own event management business during the last couple of years.
As she is a very curious person about everything that exists and is going on in our world, she is very interested to learn a lot out of curiosity, but also tried to fall over disappointments over and over so she decided to invest herself to a foundation in order to achieve a greater impact.