SOAR-Fresno was launched in July 2011. With an Armenian population of approximately 30,000 people, Fresno has nine Armenian churches and dozens of Armenian institutions and organizations and is one of the best known self-contained Armenian communities in the United States.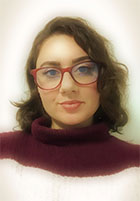 Seroun Mouradian
President
Seroun Mouradian, a native of San Francisco, joined the SOAR team in February 2020 acting as president of the Fresno, CA chapter. She has a degree in Public Health and works with the County of Fresno as a social worker, assisting families in overcoming day-to-day hardships. Previously, she has volunteered with the California Health Collaborative in assisting with community outreach efforts and was an active member of the Fresno State Public Health group.  In her spare time, she enjoys writing poetry and nature photography.
Lucy Erysian
Lucy Erysian, a native of Armenia, was a founding member of the Swiss Armenian Youth Club "Aragast". She has considerable experience and training in grant writing and project management. She was successful in obtaining grants for orphanages in Armenia as well as for youth projects in Eastern Europe. Lucy has devoted the past twenty years to serving Armenia's orphans and deserving youth in numerous capacities. She has been instrumental in helping children from Armenia get medical treatment in Europe and the United States. In 1996, she became the representative of the Youth of Armenia at the United Nations 22nd World Youth Congress in Vienna, and developed an international conflict resolution program for youth. Lucy participated in the establishment of Habitat for Humanity in Armenia. In the US, she coordinates USAID projects collaborating with Armenia, Russia, Belarus and other countries. Lucy, who resides in Fresno, is married and the mother of two children.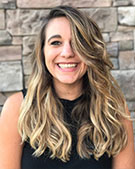 Amy Jaclyn Gavroian
Amy Jaclyn Gavroian is a Fresno native, where she has lived a majority of her life. She spent 8 months living in Yerevan and Gyumri, interning at for UN Armenia. She has a Master's in Conflict Studies and Peacemaking, and works with juveneile offenders in making things right with their victims. For fun, you can find her at Chuckchansi Park rooting for Fresno's new professional soccer team, Fresno FC.
Tatev Kirakosyan, PharmD
Tatev was born and raised in Musaler, Armenia. Her family origin is from Gavar. She moved to the United States with her family when she was a teenager at age fifteen. Tatev graduated from the University of California Riverside with a BS in Biological Sciences, then went on to obtain her doctorate of pharmacy from California Northstate University. She completed postgraduate residency in acute care at Adventist Health Hospital in 2018 and has been working at Community Medical Centers in Fresno, CA ever since. Tatev has a special interest and passion for teaching and training. She is an adjunct professor for California Health Sciences University and is a clinical hospital rotation preceptor for fourth year intern pharmacists. She has always been involved with different volunteer community organizations and has always wanted to become a part of Armenian humanitarian relief efforts.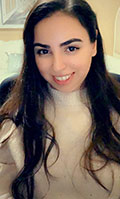 Sarin Wakimian
It is Sarin's goal to educate, inspire, and to influence children and young adults to believe in endless opportunities. With her education in Political Science and Legal Studies, she aims to bridge her passion of law with her passion of advocating for others, and be a voice for those who are in need of hope and determination.