SOAR-Fresno was launched in July 2011. With an Armenian population of approximately 30,000 people, Fresno has nine Armenian churches and dozens of Armenian institutions and organizations and is one of the best known self-contained Armenian communities in the United States.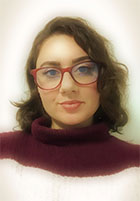 Seroun Mouradian
President
Seroun Mouradian, a native of San Francisco, joined the SOAR team in February 2020 acting as president of the Fresno, CA chapter. She has a degree in Public Health and works with the County of Fresno as a social worker, assisting families in overcoming day-to-day hardships. Previously, she has volunteered with the California Health Collaborative in assisting with community outreach efforts and was an active member of the Fresno State Public Health group.  She is currently pursuing a Master's Degree in International Relations/Global Affairs at Northeastern University. In her spare time, she enjoys writing poetry, road trips, and baking.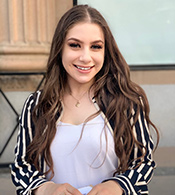 Elena Manucharyan
Elena Manucharyan, Fresno native, has been involved with the Armenian community since her youth. Elena currently runs the mental health program in a Short Term Residential Therapeutic Program (STRTP) for foster youth. Elena is currently working towards obtaining various treatment certifications to practice as a Licensed Clinical Social Worker. Some of her hobbies include reading and spending time outdoors with her family.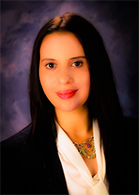 Jessica Smith Bobadilla
Jessica is an immigration and human rights attorney with 20 years experience.  Her main office is in downtown Fresno not far from where her grandparents settled following the Armenian Genocide in the early 1900s in the area referred to as Old Armenian Town.  Jessica's grandfather's name was changed from Kouyoumjian to Smith.  Jessica's grandmother Nevart's family settled in Mexico prior to arriving in the United States. Her great uncle, Kisag Avakian was the owner of the Hotel Ceasar in Tijuana Mexico where the famous Ceasar salad was invented. Jessica and her family cherish their Armenian roots and she hopes to assist the efforts of SOAR Fresno in any way possible.