SOAR - Frankfurt/Bonn
SOAR-Frankfurt/Bonn joined the SOAR family in January 2014. Like much of the Armenian Diaspora, most Armenians immigrated to Germany after the Armenian Genocide of 1915. After the Second World War, many Soviet Armenians, former prisoners of war, fled to the American occupied areas of Germany. The first Armenian organization in Germany was the Armenian Colony of Berlin, established in 1923. By the mid-1980s, multiple Armenian associations were established in Berlin, Cologne, Frankfurt, Hamburg, Munich, and Stuttgart. There are more than 30,000 naturalized Armenians living in Germany today.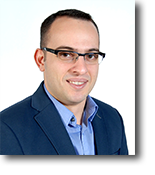 Gor Gabuzyan
Co-President
Gor was born and raised in Yerevan, Armenia. He obtained his Master's Degree in economics from Moscow State University of Economics, Statistics and Informatics. He currently pursues a membership in the Association of Chartered Certified Accountants. Since 2008, Gor has been working in financial institutions; first at HSBC Bank and than at ProCredit Bank in Armenia. In 2015 he was invited to join the Group Financial Risk Management team at Frankfurt based ProCredit Holding.
Lusine Shahramanyan
Co-President
Bio coming soon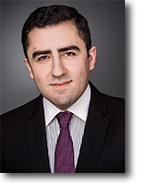 Arman Arshakyan
After graduating with honors in 2014 from Yerevan State University with his BSc Degree in Economics, Arman moved to Germany for his Masters Degree at the University of Mannheim. The core area of his studies is financial markets. During his studies Arman worked for a German company in the Finance and Accounting departments. Currently he is a trainee in Portfolio Management at BIL bank in Luxembourg, specializing in quantitative and fundamental analysis in equities.
Diana Avetisyan
Diana was born in Yerevan, Armenia, but currently lives in Frankfurt. She holds a Bachelor's Degree in International Relations from Yerevan State University. Diana's volunteer experience is extensive having volunteered for many NGO's in Armenia including; Let's Create Smile. Furure in Our Hands, Booklovers' Club, Armenian Progressive Youth, and Frankfurt Valley. She is excited to now use her experience volunteering for SOAR.
Yulya Gabuzyan
Yulya was born and raised in Yerevan, Armenia. She graduated from the French University in Armenia and obtained her Master's Degree in finance and audit from Jean Moulin Lyon 3 University. She worked in HSBC Bank and Byblos Bank in Armenia and in 2015 moved to Frankfurt with her family. Yulya fluently speaks English, French, Russian and her native language, Armenian, as well as currently learning German.
Khachatur Hovhannisyan
Khachatur obtained his Master's Degree in Computer Science in Armenia. He is currently studying for his Executive MBA at ESCP Europe. In Armenia, Khachatur was engaged in an entrepreneurship in the insurance field and worked as a manager in a US based IT company. In 2011, he moved to Frankfurt, and is working as the managing consultant at Capgemini.
Khachatur is married and has two children. He enjoys spending time with children and in Armenia he used to visit the children at Noubarashen Boarding School and kept friendly relations with an absolvent of the school. Joining SOAR he wishes to make a real difference to the lives of the orphaned children.