SOAR-Frankfurt/Bonn joined the SOAR family in January 2014. Like much of the Armenian Diaspora, most Armenians immigrated to Germany after the Armenian Genocide of 1915. After the Second World War, many Soviet Armenians, former prisoners of war, fled to the American occupied areas of Germany. The first Armenian organization in Germany was the Armenian Colony of Berlin, established in 1923. By the mid-1980s, multiple Armenian associations were established in Berlin, Cologne, Frankfurt, Hamburg, Munich, and Stuttgart. There are more than 30,000 naturalized Armenians living in Germany today.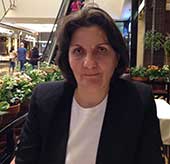 Annie Marcaryan
President
Originally from Yerevan, Annie currently lives  in Walldorf, Germany, working at SAP SE – a German Multinational Software Company. She married and moved to Sweden in 2020, later moving to Germany with her husband.
Annie has been a volunteer with SOAR since 2015. She is fluent in Armenian, Russian, English, and Swedish, and is currently learning German.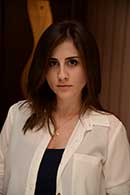 Elen Sargsyan
Vice President
Elen was born and grew up in Russia, originally coming from the North Caucasus region but lived for 12 years in Moscow. Last year graduated from two universities in Stavropol with bachelor degrees in Linguistics and Tourism management.  She also studied as an exchange student at Wageningen UR in the Netherlands for one year.  For the last three years, Elen has been working as a customer relations manager at a New Zealand student recruiting agency. In autumn 2019 she began her Master in International Master with focus in Finance and Marketing at Hochschule Mainz. Elen is currently based in Mainz and finishing her second semester.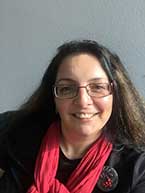 Lusine Schahramanyan
Mother of three, born in Yerevan, Lusine currently lives in Germany and works now for 15 years for GIZ actively involved in German development cooperation all over the world.
Being graduate of the Yerevan State University, Lusine has experience of teaching languages at universities, translation/interpretation and is fluent in Armenian, Russian, German, English and Polish.
Arman Zhamharyan
Arman Zhamharyan was born in Yerevan, Armenia. He obtained his Bachelor's degree in Business Administration with honors from the American University of Armenia (AUA) in 2018. The same year he moved to Frankfurt, Germany to pursue his Master's degree. Currently he is enrolled in his last semester of the MS in Money and Finance of the Johann Wolfgang Goethe-University of Frankfurt.