SOAR DC Dinner and Kef
EVENT RESCHEDULUED!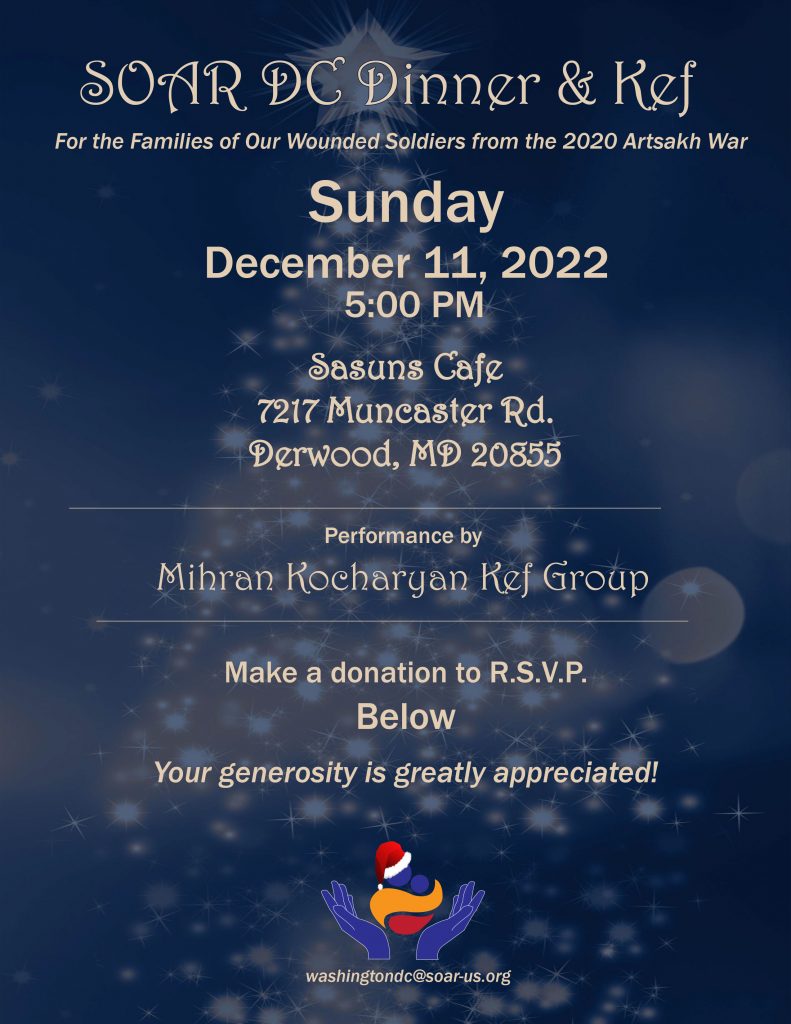 *** Please indicate in the notes the number of guests. ***

Founded in March 2020, SOAR's Families of Fallen Soldiers Relief Fund assists the families of fallen and severely disabled Armenian service personnel by providing emotional, educational, and financial support and children's enrichment assistance. The Fund aims to build strong, caring, and loving bonds with each family and to follow the widows and children through the years to assure that no children of fallen Armenian soldiers are ever institutionalized. We believe that the service and sacrifices made by these Armenian service personnel should never be taken for granted and, just as they have become our heroes, we help their families get past their obstacles and guide them through their darkest times.
Learn more about the Families of Fallen Soldiers Relief Fund HERE