Chicago Armenian Wine Tasting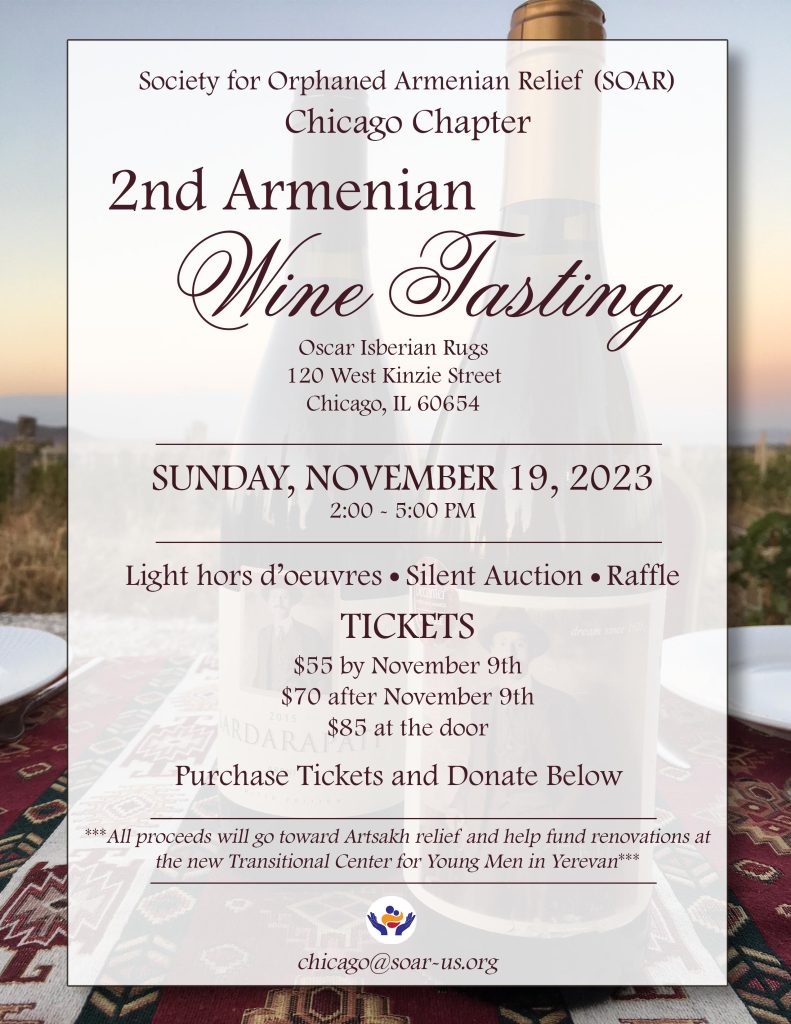 If you are unable to attend, but would like to make a donation, please use the DONATE button below. All donations will go exclusively for Artsakh Relief.
The deportation of Artsakh has begun, with more than 100,000 Armenians forced to relocate within the past week. Of these refugees, many are children.
SOAR is steadfastly committed to perpetuating our work in child protection through three primary mechanisms:
1. Assisting with the relocation of children from the Artsakh Boarding School. When the Azeri attack into Artsakh began, the School found shelter on a Russian military base. They are now on their way to Armenia and will be housed at a partnering residential childcare institution. Our intent is to support these children with food, clothing, personal necessities, and educational expenses.
2. SOAR established the Artsakh Family Restoration Fund (AFRF) in November 2021 to assure that no children in Artsakh would ever have to be institutionalized because of the casualties of war. To those Artsakh families forced to relocate to Armenia, SOAR provides emotional and financial support to assure cultural preservation and economic self-sufficiency.
3. SOAR established the Families of Fallen Soldiers Relief Fund (FFSRF) in 2020 to assist the families of fallen and severely disabled Armenian service personnel by providing emotional, educational, and financial support and children's enrichment assistance. The Fund aims to build strong, caring, and loving bonds with each family and to follow the widows and children through the years to assure that no children of fallen Armenian soldiers are ever institutionalized. To date, SOAR has supported more than 300 fallen soldier families with food support, housing assistance, educational expenses, psychological/grief counseling, and vocational training.
Imagine one day you are forced to abandon your belongings, relinquish your livelihood, and most importantly, compelled to leave your home and ancestral territory. You have nowhere to go and wonder if, and when, assistance might come from strangers. SOAR is that intervening entity, dedicated to providing support to the abandoned and impoverished. We want nothing more than to provide normalcy to those Armenians children and families in times of chaos and uncertainty.
PLEASE open your hearts and donate what you can.
---
SOAR has been wanting to open a transitional center for young men for quite a while at the urging of the Sisters at Our Lady of Armenia Center. After boys leave the orphanages to enter their mandatory military service, they have nowhere to go upon completion. Alcoholism, depression, and unemployment are very high for these young men.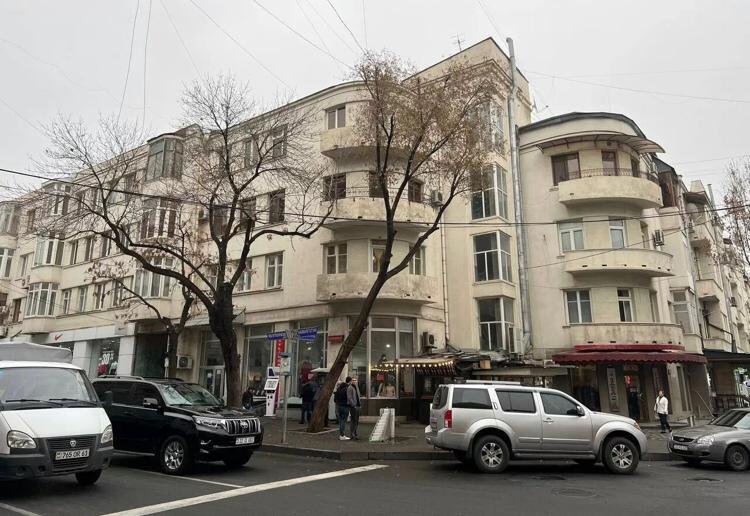 The Harold and Josephine Gulamerian Transitional Center for Young Men is a residential setting for older teenage boys who have outgrown the traditional orphanage but who are not yet ready for independent living. Our residents attend college; are enriched by our academic programs; appreciate volunteerism; learn essential life skills, including home and money management; build self-nurturance and self-confidence; and prepare themselves for emotional, fiscal, and professional independence.