ALP Spring Session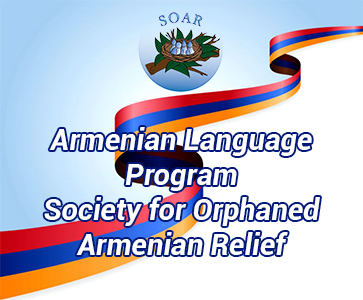 SOAR Armenian Language Program (ALP) Spring Session Starting Soon! Always wanted to learn Armenian? Need to brush up on your Armenian? Now's your chance!
SOAR's Armenian Language Program offers live, virtual individual instruction, with your choice of Eastern or Western Armenian. Global learners of all ages are welcome!
Our Spring 2021 Session runs from February 7 through May 22, 2021. To sign up for our Spring session, GO HERE .
Check out SOAR ALP students trying out their new language skills below!
Learn Armenian today with SOAR!