SOAR - Estonia Chapter
SOAR Estonia joined the SOAR family in November 2015. The head of the Armenian religious community of Estonia, Artem Davidyants, moved to Tallinn in 1970s. There were almost no Armenians living in the city at that time. Approximately 2,000 Armenians live in Estonia today, primarily in the capital city of Tallinn. The Armenian Apostolic Church in Estonia is subordinate to New Nakhijevan and the Russian dioceses. A football club based in Tallinn, FC Ararat Tallinn, is named after Mount Ararat and has a partnership with the Armenian club FC Ararat Yerevan.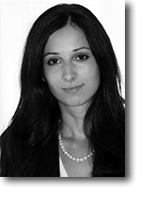 Gajane Kalatshjan
President
Gajane holds B.A in Law from University of Tartu and currently works as a documentary film producer. She is an active member of the Armenian community in Estonia and Lithuania with a purpose to promote Armenian culture in the Baltics and a founding member of Baltic Armenians Alliance. Gajane is a co-founder and COO of Zero Parallax Technologies, a Swedish technology company developing a high-precision Virtual Reality lens and camera system. She is fluent in Armenian, Estonian, English, French, Russian, Lithuanian and Finnish and is currently residing between Tallinn, Estonia and Vilnius, Lithuania with her husband and son.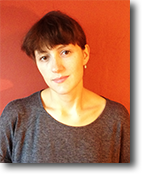 Brigitta Davidjants 
Brigitta Davidjants is a PhD student at the Estonian Academy of Music and Theatre and concentrates in her research on Armenian identity creation in culture. She is also a journalist, author and human rights activist, focusing mostly on gender and national minorities.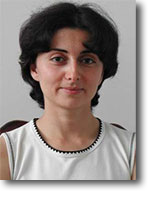 Alla Khosrovyan
Alla is currently working in Estonia, investigating the effects of microplastic on aquatic organisms. She earned her PhD in Marine and Coastal Management (2014, University of Cadiz, Spain), MSs in Computer and Information Science (2003, American University of Armenia).
Alla worked at the University of Cadiz as a researcher, at a bank as a programmer, at the American University of Armenia as a personnel administrator, and at the Institute of Hydroecology and Ichthyology in Armenia as a researcher. She is fluent in Russian and English and also speaks Spanish. She is currently learning Estonian.