SOAR - Eindhoven Chapter
Eindhoven joined the SOAR family in August 2018. While the exact number of Armenians in the country is unknown, unofficially estimates suggest that between 15,000 and 20,000 Armenians live in the Netherlands. Armenian and Dutch interactions go back to the 4th century when the first bishop of the Netherlands came from Armenia. In the 13th century, Armenians brought carpets, dyes, cotton, and spices from around the world and from Armenia itself. In 1713, Amsterdam permitted the Armenians to erect a church of their own. After serving its purpose for about a century and a half, this edifice was closed because of the dwindling of its congregation. The largest modern group of Armenians arrived from Turkey in the 1970s, finding employment in textile plants. Currently, most Armenians live in Almelo, Amsterdam, Arnhem, Assen Alkmaar, Dordrecht, Eindhoven, The Hague, Leiden, Maastricht, Nijmegen, and Rotterdam. Armenian Church services are currently held in Amsterdam and Almelo.
Patrick Kechichian
President
Patrick Kechichian received his Master's degree in Electrical Engineering from McGill University in 2006. He now resides in Eindhoven, the Netherlands, where he is a scientist at Philips Research, specializing in audio and sensor signal processing. He is passionate about developing technologies to improve the lives of people, and currently works on solutions that allow elderly to live at home independently for as long as possible. In his spare time he enjoys reading about various topics ranging from finance to artificial intelligence. By joining SOAR he is looking forward to positively impact the lives of orphans in the Armenian community.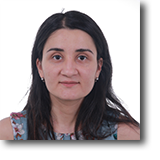 Karine Babayan
Bio coming soon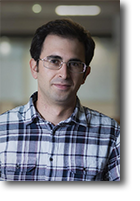 Vahe Pezeshkian
Vahe Pezeshkian was born in Iran. After finishing the undergraduate studies in Tehran, he moved to Armenia in 2011 and studied at the American University of Armenia. He has lived and worked in the IT industry in Armenia until 2018. Then, he moved to Eindhoven and started the PDEng program in Software Technology at the Technical University of Eindhoven. Vahe is interested in the development and education of children of Armenia. By joining the SOAR, he wishes to contribute to that mission.