SOAR - East Asia Chapter
East Asia joined the SOAR family in May 2015. Relative to the Western world, there is a small Armenian community among countries in East Asia. SOAR-East Asia brings together dedicated volunteers who, despite significant distance from their ancestral homeland, have a special place in their hearts for orphaned Armenian children. SOAR-East Asia is comprised of volunteers in China, Japan, and Hong Kong.
There are about 500 Armenians currently living in Mainland China and Hong Kong. This Armenian community, commonly referred to as ChinaHay, regularly organizes events across China. While the current community is relatively small, Armenians have held a historical presence in China for many centuries. A limited number of Armenians settled in Manchuria during the construction of the Chinese Eastern Railway in 1898. Their main settlement was in Harbin. After the Russo-Japanese war, the number of Armenians increased, which necessitated the creation of an organization for the purpose of helping needy countrymen and the preservation of their national heritage. The Armenian National Organization (ANO) was founded in 1917 and its statute approved by the local authorities in 1919. By 1923, the ANO built its own church and adjacent to it a social hall. Because most of the members of the Armenian colony lived in Harbin, which had the only Armenian Church in China, Harbin became the center of Armenians in China. One of the main tasks of the ANO was to solve the problems of assistance to the elderly, the poor, and the orphans. The Board organized social events and staged national and literary plays, performed by the youth group in Armenian. On national and religious holidays, tea parties were organized. Classes to study Armenian language and literature were held and theatrical plays were performed at the prestigious Commercial Club and the Tchurin Club.
There is also much Armenian history in Shanghai. The Armenian Relief Society (ARS) had a chapter in Shanghai as early as 1920. It was the houses initially set up by the ARS that eventually became the Armenian Club of Shanghai. Its purpose was twofold: first, it helped refugees get settled into their new surroundings; and second, it served as a meeting place for like-minded people to gather and exchange stories. Following the Communist takeover in 1949, most of the Armenians left China (mainly for San Francisco), and the community ended up being only 50 person strong. There is today an active chapter in Shanghai of the Armenian community of China.
There has been an Armenian community of various sizes in Hong Kong since the 19th century. For most of the second half of the 20th century, Hong Kong was a natural trading hub for Armenians from all around the world, and a small community was always present. In November 2013, the community opened the Jack & Julie Maxian Hong Kong Armenian Center with more than 100 distinguished attendees, including His Holiness Karekin II, present for the opening ceremony. The community regularly organizes events in the Armenian Centre.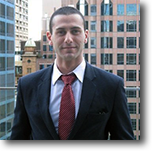 Nejteh Demirian
President
Nejteh is an investment professional, with experience spanning across the Asia Pacific region in industries including banking, finance and engineering. He is currently an associate for a private investment company and has in the past, worked as a systems engineer on a key Australian naval project, held a graduate role within State Street Global Markets, consulted within a Chinese commodities research house and more recently consulted for the World Bank in China.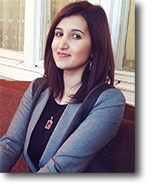 Satenik Hakobyan
Satenik Hakobyan was born in Sisian city, Armenia. She completed her Bachelor's and Master's degrees at Yerevan State University of Languages and Social Sciences. She has passionately been involved in volunteering since her student years in different NGOs, international organizations, festivals and events. After graduating from the University together with volunteering activities, she started her work career at an Insurance company as an insurance specialist. Then shortly after, she was invited from Yanki Lake Campus of Chengzheng Primary School in China to work as an EFL teacher. Now Satenik is excited and feels honored to be one of the changemakers of orphaned children's lives together with SOAR.