Dublin joined the SOAR family in July 2015. A small Armenian community exists in Ireland, with a majority of Irish Armenians living in Dublin. While the exact number of Armenians in Ireland is unknown, estimates range from 150 to 350 individuals who identify themselves as being of Armenian descent. Most Irish Armenians belong to the Armenian Apostolic Church, while the rest identify as Armenian Catholics. The Armenian community has established a Sunday School and registered the Armenian Apostolic Church in Ireland.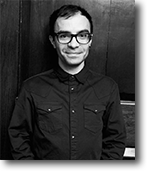 Sevak Khachatryan
President
Sevak Khachatryan, is originally from Armenia but living in Ireland for the past ten years. Sevak graduated from Dublin City University where he studied Contemporary Culture and Society. Since May 2012 Sevak has been coordinating NCP (New Communities Partnership) Youth Ireland. NCP is an independent national network of 175 immigrant led groups comprising of 65 nationalities in Ireland. While in NCP Sevak piloted and developed a number of educational projects and cultural events aimed at building capacities of migrant youth living in Ireland. Sevak has 10+ years of community development experience and previously worked with Irish Red Cross, Norwegian Red Cross and Armenian Red Cross Society.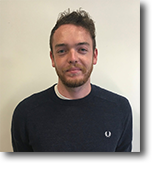 Conor Hegarty
Vice President
Conor Hegarty recently graduated from the National College of Ireland with a distinction in Marketing, Advertising, Sales Management and PR. Prior to that Conor spent a number of years working in Red dot Network in Myanmar, South East Asia where he worked as a Product Manager. He is currently working in Dathug as a Sales Development Representative. Conor excels in a people orientated roles and has excellent communication skills. He has a track record of working in dynamic, demanding environments and places a strong focus on teamwork and collaboration. Conor is now looking forward to bringing his skills to help the SOAR Dublin-Chapter.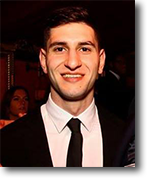 Vahe Sasunts
Treasurer
Vahe Sasunts is currently studying Computer Science in Trinity College Dublin. Vahe has been involved with local and international community events since starting secondary school. While at school, Vahe was a Meitheal Leader who looked after the younger students. Vahe also volunteered as a teacher at the local Coder Dojo, teaching children basic computer programming. Vahe has also worked with Google and the Trailblazer initiative as a Computer Science Ambassador. In Trinity College Dublin Vahe has been involved as a Project Assistant in LaunchBox, an accelerator programme for student startups, and has been elected as the Public Relations Officer for the Dublin University Germanic Society.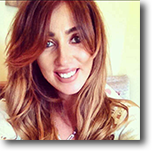 Holly Power
Secretary
Holly Power graduated in 2014 with an honours degree from the school of business in Dublin Institute of technology. Holly recently went back to study PR and Event Management in The FitzWilliam Institute, an area she hopes to further her career in. At present Holly is doing a PR, Sponsorship and Business Development internship with The Miss Universe Ireland Organisation, an organisation that empowers women, encourages diversity and gender equality. Holly has previously volunteered with NCP Youth Ireland and as part of it participated in a conference in Holland in the area of diversity and migration in Europe.
Tatevik Galstyan
Tatevik has two Master degrees gained while studying in France, Ireland and Poland. She is an unbiased Intercultural mediator and lawyer, who acquired knowledge on how to organise discussions face to face. Due to her work experience, she possesses effective communication skills in work with vulnerable people such as victims of domestic violence, children, asylum seekers, refugees. Tatevik worked in NGO's such as Women's Rights Center, Soldier's Mother, Socioscope Research Center and had internships at UNICEF, World Vision, Legal Aid Board (Ireland), Central Bank in Armenia and others. She is interested in peacebuilding, women empowerment, child protection, refugee crisis in the world. Tatevik welcomes healthy lifestyle, whereas her hobbies are fencing, boxing, Ashtanga Yoga.