SOAR - Doha Chapter
Doha (Qatar) joined the SOAR family in May 2015. Ethnic Armenians in Qatar number between 800 and 1,500 and live mainly in the capital city of Doha. Many Armenians originating from Lebanon, Syria, and other Arab countries were attracted by the economic opportunities in the early 1990s. Since then, economic migrants to Qatar have included people from the Republic of Armenian and Armenians from Russia. Roughly 94% of Armenians in Qatar are Christian. The majority belong to the Armenian Apostolic Church and are under the jurisdiction of the Holy See of Cilicia.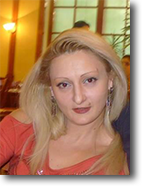 Sona Ter-Minasyan, MD
President
Sona earned her MD from Yerevan State Medical University and did her residency at the Oncology Scientific Center, Ministry of Health of Armenia in Yerevan. Her Fellowship Subspecialty is in Gynecological Oncology working in the Gynecology Department at the National Institute of Health of RA and later at the National Center of Oncology , Oncological Gynecology Department as an Ongology Specialist. Sona is currently styudying Health Informatics through Ryerson University, Toronto, Canada. She is fluent in English, Armenian, and Russian and also speaks French.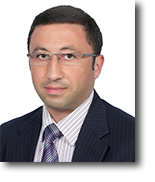 Dr. Vache Hambardzumyan, MD
Vache earned his MD from Yerevan State Medical University with an Honor Diploma. He was also awarded a PhD by the Supreme Certifying Commission of the Republic of Armenia. Vache went on to be a Postdoctoral Researcher in conjunction with clinical training at the National Institute of Health in Yerevan, the Scientific Center of Traumatology & Orthopedics Ministry of Health of Armenia. He has written countless publications and has earned certificates on various subjects in the medical field. Vache is a member of both the Orthopedic Surgeons Association of Armenia and the Armenian Medical Association and has clinical attachments in ReconstructiveOrthopedics, Orthopedic Trauma, and Lower Extremity Reconstruction. His research and training experience is extensive covering a wide array of topics. Vache has worked as a Specialist in Orthopedic Surgery, as a Clinical Instructor, and has been on the faculty for an Orthopedic Residency Training Program and is currently the Staff Specialist for the Orthopedic Surgery Department, Hamad General Hospital (Level I Trauma Center), Doha, Qatar. He is fluent in Armenian, English, French, and Russian.
Dr. Gayane Miliqyan, MD, PhD
Pic and Bio coming soon
Dr. David Sargsyan, MD, PhD
Pic and Bio coming soon