Detroit became part of the SOAR family in July 2011. Detroit has a large and diverse Armenian population, with an Armenian school and multiple Armenian churches. Today, Detroit is one of the major centers of Armenian populations in America. The community, which was organized around 1909, is comprised mainly of Kharpertsies, Sepastatsies, and Yozghatsies.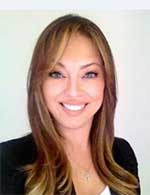 Tatiana Santander
President
Tatiana Santander is an experienced Finance professional who leverages relationships and improves processes to successfully accomplish and sustain goals. She was born and raised in Los Angeles, CA where she earned double bachelor's degrees in Finance and Real Estate from California State University, Northridge in 2007. Tatiana is fluent in Armenian, Spanish, and English. She enjoyed a 10-year career at ADP serving in a variety of roles, leaving her last position as Manager of Government Relations behind to focus on teaching and guiding her daughter Alessandra through her most formative years. Recognizing a lack of Armenian options, in 2021, Tatiana started an initiative to create educational and celebratory items for the modern-day Armenian toddler. Tatiana is excited to join SOAR Detroit in actively supporting Armenian orphans and those in need.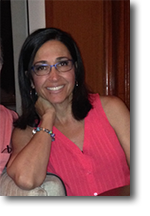 Salpi Tachian
Vice President
Salpi Tachian is originally from Caracas, Venezuela. She grew up in Los Angeles, California, and relocated to Michigan in 2000 with her husband and two children. Salpi received her Bachelors Degree in Psychology from California State University, Northridge, and her Masters Degree in Clinical Social Work from the University of Southern California. She is in private practice as a psychotherapist and Christian counselor. Salpi has been on several mission trips to Peru to assist in the restoration of the lives and faith of abandoned and at-risk children. She is fluent in Armenian, Spanish and English. She enjoys teaching small women's Bible studies in both the Armenian and American communities of metro-Detroit. Salpi has also completed several triathlons as fundraising vehicles for the Lymphoma and Leukemia Society. Salpi and her family are members of St. John Armenian Church and she also serves as a deacon at the Armenian Congregational Church.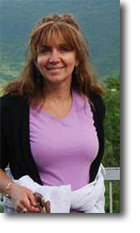 Ann Zartarian
Teasurer
Ann was born in Syria. Her father's position as a minister with the Armenian Evangelical Church moved the family to Egypt. Five years later, the family moved to the United States. First Connecticut, then Boston, and finally in 1975, to Detroit. She is married to Mark and has 2 adult children.
Ann has a Masters Degree in Guidance and Counseling from Wayne State University and was in private practice for several years. She currently serves on the Board of Trustees at the Armenian Congregational Church in Southfield, Michigan.
One of her most memorable experiences was her trip to Armenia with the Fuller Center for Housing, where she participated in the building of a home for a family in need.
Mihran Kochyan
Mihran Kochyan is a Program Management consultant who lives in both Michigan and the greater DC area. He graduated from the University of Michigan with a Bachelor of Science in Computer Engineering, Political Science and Russian History.   He also earned a Master of Science in Computer Information Systems.
He has consulted regarding information technology programs in our Federal Government for a variety of programs.  He also consulted with Harvard/MIT for a healthcare technology consortium, Boeing Airlines for the brake issue with the 787 Luxury Jet, the automotive companies and even Owens Corning for new roofing projects, among other clients.
Mihran is an accomplished musician, playing classical, rock, blues, Greek, Arabic and our Armenian Kef Music on the Clarinet, Bass Clarinet, Guitar, Duduk, Our and Greek Bouzouki.
When in Michigan, Mihran lives with his wife, Joan with whom he has a wonderful daughter, Alyssa Adrine Douglas and an ill-mannered Greek Cheek Conure (tatoug/parrot) named Anoush.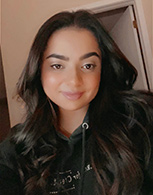 Lerna Lacinian
Lerna was born in Yerevan, Armenia and was raised in West Bloomfield, Michigan. Lerna is currently a senior at Oakland University studying to receive her Bachelor's of Business Administration in Operations Management with a concentration in Project Management. Lerna is very involved with the Armenian community here in Metro Detroit. She is the Social Media Chair for the Detroit chapter of ACYOA, a Sunday School teacher at St. John's Armenian Apostolic Church in Southfield, a dancer and co-instructor for the Hamazkayin Arax Dance Ensemble as well as a substitute teacher at the A.G.B.U. Alex and Marie Manoogian School, which she attended for 15 years and graduated from.