Detroit became part of the SOAR family in July 2011. Detroit has a large and diverse Armenian population, with an Armenian school and multiple Armenian churches. Today, Detroit is one of the major centers of Armenian populations in America. The community, which was organized around 1909, is comprised mainly of Kharpertsies, Sepastatsies, and Yozghatsies.
SOAR-Detroit oversees all three components of the Volunteer Program.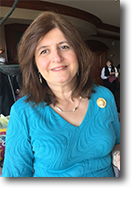 Carol Palaian
President
Carol, a life-long resident of the metro Detroit area, is married to Steven and has 4 adult daughters. She graduated from Hillsdale College with a BA in Secondary Education with a double major in English and Economics & Business Administration. Although her work is in the business world (works for family business), her commitment to working with children has continued. In addition to volunteering at her children's schools and teaching Sunday School at St John's Armenian Church, she has a business as an educational representative selling children's books to families, schools and libraries. Her involvement with SOAR Detroit chapter led her youngest daughter, Julia, to a wonderful experience as a volunteer intern at Our Lady of Armenia in Gyumri.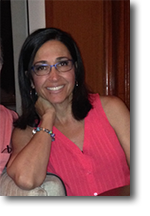 Salpi Tachian
Vice President
Salpi Tachian is originally from Caracas, Venezuela. She grew up in Los Angeles, California, and relocated to Michigan in 2000 with her husband and two children. Salpi received her Bachelors Degree in Psychology from California State University, Northridge, and her Masters Degree in Clinical Social Work from the University of Southern California. She is in private practice as a psychotherapist and Christian counselor. Salpi has been on several mission trips to Peru to assist in the restoration of the lives and faith of abandoned and at-risk children. She is fluent in Armenian, Spanish and English. She enjoys teaching small women's Bible studies in both the Armenian and American communities of metro-Detroit. Salpi has also completed several triathlons as fundraising vehicles for the Lymphoma and Leukemia Society. Salpi and her family are members of St. John Armenian Church and she also serves as a deacon at the Armenian Congregational Church.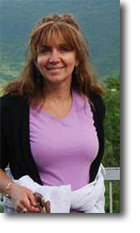 Ann Zartarian
Teasurer
Ann was born in Syria. Her father's position as a minister with the Armenian Evangelical Church moved the family to Egypt. Five years later, the family moved to the United States. First Connecticut, then Boston, and finally in 1975, to Detroit. She is married to Mark and has 2 adult children.
Ann has a Masters Degree in Guidance and Counseling from Wayne State University and was in private practice for several years. She currently serves on the Board of Trustees at the Armenian Congregational Church in Southfield, Michigan.
One of her most memorable experiences was her trip to Armenia with the Fuller Center for Housing, where she participated in the building of a home for a family in need.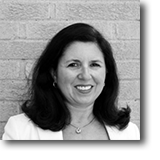 Lisa Bartley
Secretary
Lisa Bartley works for the State of Michigan as a vocational rehabilitation counselor helping people with disabilities find satisfying employment. She holds a Master's degree in Counseling from Eastern Michigan University. Lisa is also a graduate of the University of Michigan, Ann Arbor, where she earned a Bachelor's degree in Political Science and Communications. She was a founding member of the Ann Arbor Mission Parish. At St. John's Armenian Church, Lisa served as a Sunday School teacher and as a Lenten Retreat Coordinator for years. After returning from her first trip to Armenia with her daughter, she was inspired to become involved with Armenian initiatives such as SOAR.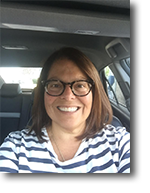 Laura Gononian
Advisor
Laura Gononian received her undergraduate degrees in history and music from Albion College. She has a Master's Degree in Liberal and Interdisciplinary Studies from Oakland University. Laura was the Director of Youth Ministry and Development at the Diocese of the Armenian Church in New York, Director of Development for the Armenia Tree Project in Boston and is currently a Relocation Specialist in the Detroit Metropolitan Area. Laura was also the Program Director for the Armenia Tree Project and General Manager of AIM Magazine in Yerevan, where she lived for 7 years. Laura met her husband and married in the Monastery of Geghart in Armenia.