SOAR - Dallas Chapter
SOAR-Dallas became part of the SOAR family in April 2015. Armenians first arrived in North Texas in the 1890s. Today, the community of approximately 2,000 Armenians is galvanized by St. Sarkis Armenian Orthodoz Church, which offers Sunday services and hosting a variety of community events.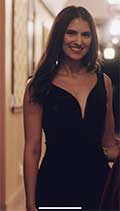 Kristine Ratevosyan
President
Kristine Ratevosyan was born and raised in Yerevan, Armenia. She moved to America in 2006, and is currently in school getting her Bachelor's Degree in Finance at the University of North Texas. Kristine volunteers in many non-profit organizations in the DFW and is also an active member in St. Sarkis Armenian Orthodox Church in Carrollton. She's on the board of ACYOA, ambassador for AYO, and an active volunteer for ArmeniaFest. Her passion is working with children and giving back to the community.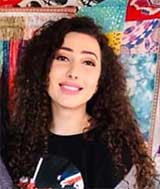 Nelly Gaziyan
Nelly was born in Russia and moved to Dallas in 1999. She has a huge passion for helping others so she is extremely excited to join this organization. Nelly is currently  obtaining her real estate license while working at a dental office. In her spare time she loves working out, spending time outdoors, baking, and anything to do with interior design.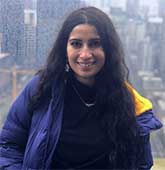 Alara Sabuncuyan
Alara was born in Istanbul and moved to the Dallas suburbs as a child. She received her Bachelor of Science in both Speech Language Pathology and Psychology in 2016 from the University of Texas at Dallas, and received her Master of Arts in Speech Language Pathology from The George Washington University in 2018. She is currently a home health speech language pathologist working with children who have special needs and communication deficits.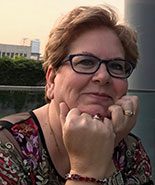 Marla Sarokhanian
Marla is a long time member of the Dallas St. Sarkis community .  She and husband, Hamlet, have two sons, Nicholas and Stefan and five grandchildren.
Marla runs a booth at a local antique shop and enjoys the hunt for treasures to sell.  She gives to many different charities, including food banks, homeless shelters and Angel Tree.
She has lived in Dallas three times, Lynchburg, VA twice, Raleigh, NC and Tokyo, Japan.