SOAR-Dallas became part of the SOAR family in April 2015. Armenians first arrived in North Texas in the 1890s. Today, the community of approximately 2,000 Armenians is galvanized by St. Sarkis Armenian Orthodoz Church, which offers Sunday services and hosting a variety of community events.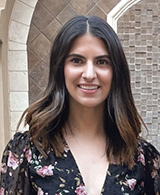 Kristine Ratevosyan
President
Kristine Ratevosyan was born and raised in Yerevan, Armenia. She moved to America in 2006, and earned her Bachelor's Degree in Finance at the University of North Texas. Kristine volunteers in many non-profit organizations in the DFW and is also an active member in St. Sarkis Armenian Orthodox Church in Carrollton. She's on the board of ACYOA, ambassador for AYO, and an active volunteer for ArmeniaFest. Her passion is working with children and giving back to the community.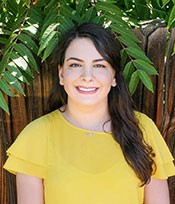 Rosemarie Sherbetjian
Vice President
Rosemarie Sherbetjian was born and raised in Thousand Oaks, California. She attended California Lutheran University, where she received a Bachelor of Science degree in Biological Sciences and a Bachelor of Arts degree in Psychology. She then continued her education at the University of Redlands, where she received her Master of Science degree in Communicative Disorders. Rosemarie currently works as a Speech and Language Pathologist. Over the years, she has had the opportunity to help children and adults in various medical and educational settings.
Rosemarie is excited to work with SOAR's Dallas Chapter to help improve the lives of orphaned Armenian children and adults with disabilities.
Lydia Stasiak
Social Media Director
Pic and Bio coming soon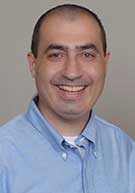 Daron Bolat
Daron has served the Armenian Community for most of his life. Growing up in Maryland, Daron was very involved at St Mary Armenian Church in Washington, DC. He served as Chairman of the St. Mary ACYOA chapter as well as on the ACYOA Central Council. Daron graduated from St. Nersess Armenian Seminary in New York, then returned to St Mary to serve as the full time Director of Youth Ministry and Religious Education. In 2011 Daron moved to the Dallas area and is active in the Armenian Community in Dallas.  Daron has served on the Parish Council of St Sarkis Armenian Church as well as a Diocesan Delegate.
Daron earned his BA from the University of Maryland, MA jointly with St Vladimir's Orthodox Seminary and St Nersess Armenian Seminary, and his Paralegal Certificate from Georgetown University. Daron works at Capital One in the Anti-Money Laundering department. Daron spends his free time with his wife Ani and two children.
Mary-Jo Hilaker
Pic and Bio coming soon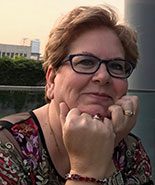 Marla Sarokhanian
Marla is a long time member of the Dallas St. Sarkis community .  She and husband, Hamlet, have two sons, Nicholas and Stefan and five grandchildren.
Marla runs a booth at a local antique shop and enjoys the hunt for treasures to sell.  She gives to many different charities, including food banks, homeless shelters and Angel Tree.
She has lived in Dallas three times, Lynchburg, VA twice, Raleigh, NC and Tokyo, Japan.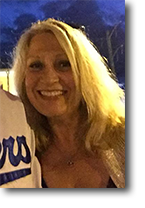 Susan Joy-Snavely
Susan has her degree in Web Design and Development and Graphic Design. She is currently the Management Specialist for SOAR. Outside of her position for SOAR, she is an educator and an entrepreneur. For over twenty years she owned, operated, and taught at her licensed group home daycare and preschool. Currently, she also does freelance work with her partner through their business, "Hopkins Media Solutions", creating websites and marketing materials for small businesses and non-profit organizations. This work spills into her volunteer endeavors as she enjoys donating her time using her skills to further their missions.
Susan has a passion for children, having five of her own and five grandchildren, and has volunteered extensively in many different children's ministries through her church and community. She sponsors several children through different organizations, and after learning about SOAR and seeing the tremendous things that they are able to accomplish, she wanted to become a part of their work.