SOAR-Cyprus joined the SOAR family in April 2018. The relationship of Armenians with Cyprus and their presence on the island is very old, and they have shared a mutual economic and cultural association for many centuries. Armenians in Cyprus have a structured community with a long history, and their presence has enriched the island in several ways. They are a recognized minority with their own language, schools, churches, cemeteries, monuments, information media, social institutions, customs, traditions, and cultural life.
During the Middle Ages, Cyprus had an extensive connection with the Armenian Kingdom of Cilicia. More recently, the short-lived National Educational Orphanage and the Melkonian Educational Institute were very influential, as was the presence of the Armenian Legion in Cyprus. Cyprus was the first country to bring the issue of the Armenian Genocide recognition to the plenary session of the United National General Assembly in 1965 and the second country in the world to recognize the Armenian Genocide in 1975.
Currently, Armenians in Cyprus maintain a notable presence of about 3,500 on the island, mostly centered in the capital Nicosia, but also in Larnaca and Limassol, where they have churches, schools, associations, cemeteries, and monuments. There is also a small unstructured Armenian community in Paphos. The Armenian Prelate of Cyprus is located in Nicosia.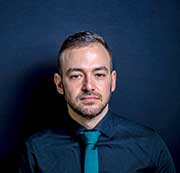 Dylan Arslanian
President
Dylan is a linguist and writer. He graduated from Rhodes University with a degree in linguistics and classical Greek, before joining the British Council in southern Africa. From there, he went to Cyprus to complete his national service and improve his Armenian language skills. Dylan has lived and worked throughout Africa and the Middle East and had the pleasure of visiting Armenia. He now lives in Johannesburg, where he works as a digital marketer and copywriter.
Dylan is also a professional viola player and has played in a number of orchestras and ensembles. His main musical interests are baroque, 20th century, and of course Armenian music. He looks forward to working with SOAR and building bridges between South Africa and Armenia.