SOAR - Copenhagen Chapter
Copenhagen joined the SOAR family in May 2014. In the modern era, Armenians began settling in Denmark in 1970, coming from Lebanon, Iran, Iraq, Syria, Turkey, and, after the dissolution of the Soviet Union, Armenia. In 1983, Armenians established an Armenian Cultural Union that aimed to unite Armenians of Denmark and preserve the Armenian identity, language, and culture. The Armenian Cultural Union operated until 1992 when it gradually slowed down its activities due to the dispersion of Armenians across Denmark and the immigration of Lebanese and Iranian Armenians to the United States and Canada. In 2005, the Danish-Armenian Association and "Nectar" Armenian cultural organization made efforts to organize the community life. The members of these organizations are Armenian immigrants who want to create an Armenian ambiance, preserve the Armenian language and culture, and introduce Danes to Armenia and the Armenian culture. The 3,000 Armenians who live in Denmark today are primarily centered in Copenhagen, Aarhus, and Odense.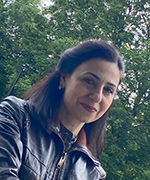 Lusine Nazaryan-Petersen
President
Lusine was born and raised in Yerevan, Armenia. She graduated with her Bachelor and Master Degrees from the Faculty of Biology of Yerevan State University. Afterwards she worked as a clinical cytogeneticist at the Center of Medical Genetics (Yerevan, Armenia) for 5 years. In 2008 Lusine moved to Copenhagen to conduct her PhD at the University of Copenhagen (Faculty of Health Sciences). After obtaining her PhD, Lusine have been working at Rigshopital (the main public hospital in Denmark) and at the University of Copenhagen as a Post Doctoral researcher for 5 years. During last 3 years she is working within the genetic diagnostics field at Rigshospital, by analyzing genetic data of patients with different diseases, interprits genetic variants and makes genetic reports.
Lusine has been a member of SOAR Copenhagen since 2014. She is married and has two children.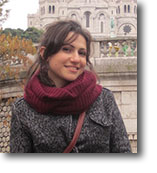 Julieta Andriasyan
Julieta was born in Yerevan, Armenia. She studied Biology at Yerevan State University and continued on at National Institute of Health of Armenia specializing in Clinical Microbiology . After graduation, Julieta worked in a Maternity Hospital as a Bacteriologist. She has also been a researcher in Food Safety and Medical Microbiology. In 2012 Julieta got a scholarship for her Master's studies in Food Science and Technology and studied at the University of Copenhagen and the Autonomous University of Barcelona. In 2014 she moved to Copenhagen and lives there with her husband.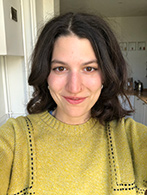 Kristina Asiryan
Kristina is an Armenian who was born and raised in Moscow, Russia. Throughout her years she has been lucky to visit her relatives' motherland time and time again, developing a strong spiritual attachment to it and doing volunteer work for the community as a whole. Today, Kristina finds herself in Copenhagen, doing her studies on the digitization of business processes. She feels it is a great pleasure to join SOAR and invest all her knowledge resources into creating more opportunities for the people of her country.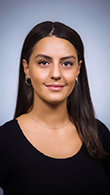 Gohar Chakhoyan
Gohar Chakhoyan was born and raised in Armenia. After getting married she moved to Denmark, where she lives with her husband and two children.
Gohar studied Linguistics and Intercultural Communication at Yerevan State Linguistic University after V. Brusov. During her studies she was an intern at The Ministry of Foreign Affairs of the Republic of Armenia. After moving to Denmark, she decided to pursue her dream of becoming a lawyer. Gohar is now working on her Master's Degree in Law at the University of Copenhagen. She is especially interested in personal data protection and hopes to contribute to the development of this area of law after she graduates.
Helping children in need is a cause Gohar has always supported. She is very excited to join the SOAR-Copenhagen team and to make a difference in children's lives with like-minded people.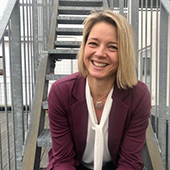 Anne Elisabeth Kobæk
Anne was born and raised in Denmark and lives in Copenhagen.
She has an M.Sc. in International Business and Development as well as a Master's in international health. She has worked her entire career in the development and humanitarian sector living in several countries around the world. From 2014-2017 Anne lived in Tbilisi, Georgia working as Danish Red Cross delegate covering South Caucasus. In this connection Anne visited Armenia regularly working in support of Armenia Red Cross activities in Tavush, Gyumri, Ararat and Yerevan. Anne continues to have close contact with friends in Armenia and Georgia and visits the region as often as possible.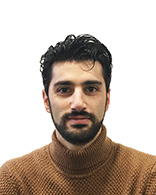 Ashot Margaryan
Ashot is a geneticist and bioinformatician at the Danish National Genome Center. He was born in Yerevan, Armenia where he lived until late 2013 before moving to Denmark for his PhD studies. Yerevan State University is Ashot's alma matter, where he studied biochemistry and biophysics. After obtaining his master's degree he worked as a researcher at the Institute of Molecular Biology, Yerevan, Armenia in the field of human and population genetics. During his PhD years at the University of Copenhagen, he specialized in ancient DNA and worked with skeletal remains of Vikings.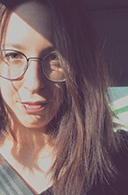 Kata Muhel
Kata is from Hungary and is currently studying and living in Copenhagen. She graduated as a geographer/sustainable city planner, which gave her a great base of knowledge not just in this area but also in problem solving and other strategic areas. Kata developed an interest in the geopolitics of the post-Soviet countries and their dynamics and relationships and how people live there. She is a big fan of the outdoors, especially mountainous areas for trekking, hiking, skiing, and running. The Caucasus area has been a significant location of related volunteering projects she has joined in past years, giving her a deep affection for these places. Kata is happy to join another great organization connected to this area.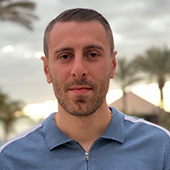 Garegin Tutundjan
Garegin was born in Armenia and came to Denmark as a refugee as a child in 1995 with his family. Today he lives in Copenhagen.
He has a Master's Degree in International Development and History from Roskilde University, and has also studied a semester abroad in the USA where he studied International Affairs at Columbia University. Garegin has written his thesis about conflict resolution and peace building processes to peace negotiations in patriarchal societies with a gendered and youth approach. The Nagorno-Karabakh conflict between Armenia and Azerbaijan was used as a case. Garegin works in the logistics sector where he is specialized in forwarding and tracing shipments abroad. Garegin is also a volunteer project manager for Save The Children in Denmark where he coordinates activities for children from Syria.