SOAR - Columbus Chapter
Columbus joined the SOAR family in April 2018. The local Armenian community is comprised of approximately 250 families. The community includes Armenian families who have lived in the United States for a number of generations and families who recently immigrated from other countries. Depending on their country of origin, these families have their own "fingerprint" of cultural variation, a view of Armenian customs and traditions. The Armenian community in Columbus is greatly galvanized by the Armenian Community of Central and Southern Ohio, which holds religious services at St. James Episcopal Church in Columbus.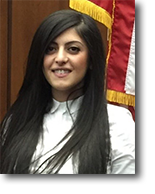 Diana Azaryan
Diana was born in Baku, Azerbaijan and grew up in the North Caucuses region of Russia. In 2002, Diana immigrated to Dallas, Texas with her family. She holds a Bachelor's Degree in International Studies from the University of North Texas.
Diana currently resides in Columbus, Ohio and works as an International Admissions Counselor at Ohio State University. Diana's passion and belief in the transformative power of education and public service has led her career into higher education.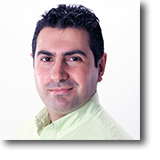 Adam Bdoyan
Adam Bdoyan, the Founder and CEO of ShowMe, holds a BS in Radio Physics from Yerevan State University and an MBA from New York Institute of Technology. The accomplished entrepreneur previously managed software team at Lycos Europe, after which he helped to build one of the best Real Estate marketing engines of New York City. Adam currently lives in Columbus with his wife Luiza and two kids.