Armenians first came to Cleveland around 1906 when the American Steel and Wire Company, based in Worcester, MA, opened multiple new branches in the Cleveland area. The initial count during these years was about 50 Armenians in the Cleveland area, but by 1913 the number had doubled to 100. Many of these Armenians were young men with no families, who had come to the United States seeking employment and opportunity. By the early 1940s, the Armenian population of Cleveland had reached 1,500, and by 1960 it was at about 2,500. During the 1970s and 1980s, a small number of Armenians came from Iran and Lebanon. Today, the population remains approximately 3,000.The community is served by the St. Gregory of Narek Armenian Church and a weekly Armenian radio show, both of which actively promote the Armenian culture and history.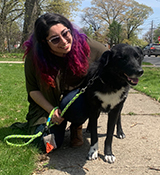 Anna Avitsian
President
Anna works as a project manager and designer for a sign company. She loves animals and was recently blessed to foster a one-eyed dog that was rescued from Artsakh. She also volunteers as the host for the Armenian Radio Show on WJCU 88.7 FM, every Sunday from 5-7 PM.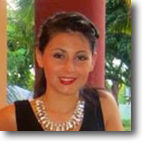 Rimma Avanesyan
Rimma is a licensed attorney in Ohio. She practices law in Summit County. She received her bachelor's degree from Ohio University, and her JD/MBA from the University of Akron.
Her experience in working in both the legal and political arenas is already impressive with work for William O'Neill for Congress, U.S. Representative Betty Sutton's Office as a Summer Intern, and working for the Athens Public Defender's Office as a Spring and Fall semester Intern.
Rimma has also had extensive volunteer experience from clothing drives, to helping with bakes sales, and helping with special needs events. She is happy to be a part of SOAR-Cleveland.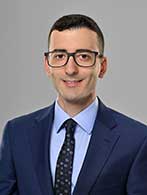 Hovan Barsoumian
Hovan is a Finance Manager at Nestlé USA, where he works on Strategic Pricing and Promotions.
He began his career in Nestlé's Finance Management Program, after receiving his bachelor's degree in Accountancy from California State University, Northridge. His experience has led to him working across North America in Price Strategy, Commercial Finance, Auditing, Manufacturing, and Supply Chain.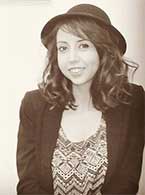 Lilit Grigoryan
Lilit moved to the United States in 2016 to pursue her MA in Translation Studies at Kent State University. She received her degree in Russian translation, although her practice language is currently Armenian. Lilit translates non-fiction books from English to Armenian as well as does audiovisual (subtitling) translation. Last year, she started collaborating with Golden Apricot International Film Festival and she's looking forward to subtitling new movies this year too!
Back in Armenia, Lilit volunteered for United World Colleges (UWC) Armenia. As a member of UWC Armenia selection team, she contributed toward helping outstanding young people from all over Armenia to have an opportunity to manifest their talents and skills and follow their dreams in one of the amazing UWC colleges throughout the world.
By joining the SOAR family, Lilit hopes she can make a change in certain children's lives and make this world a better place for them. She wants to see many dreams come true.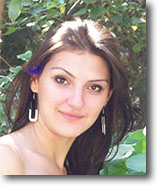 Tatevik Hakobyan
Tatevik earned her MD from Yerevan State Medical University after M. Heratsi, in Faculty of General Medicine. She went on to also earn her Master of Public Health from the American University of Armenia. Currently Tatevik is studying for the board exams to earn her MD here in the States. Tatevik has worked in Surgical Practice for the International Federation of Medical Students Association (IFMSA) in Lodz, Poland, and in a Therapeutic Internship also for the IFMSA in Hamburg, Germany.
After graduating from YSMU she went into Pediatric residency. During her few months of residency, she saw many helpless children in need; children whose parents just left them in the hospital. Tatevik heard about SOAR and immediately thought of the children in the hospital she had met. It is her desire and feels it is also her responsibility to help innocent children.
Tatevik is fluent in Armenian, Russian and English and is learning German as well.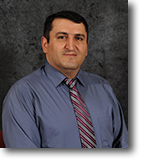 Vahagn Ohanyan, MD
Vahagn earned his MD in General Medicine from Yerevan State Medical University in 2002 and in Cardiology from Internal Disease Propaedeutic (section of cardiology, YSMU) in 2004. In 2006, Vahagn earned his PhD in Morphology and Biochemistry from the Department of Medical Biology and Genetics, YSMU.
Vahagn has written numerous publications relating to cardiology and has worked as an Assistant Professor in the Department of Medical Biology and Genetics at Yerevan State Medical University. He is currently a Research Assistant Professor at the Department of Integrative Medical Sciences, Northeastern Ohio Universities College of Medicine. Not only is Vahagn a member of the American Heart Association and the American Physiology Society, but he has been a member of the Armenian Medical Association since 2003.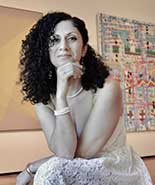 Inna Onofrei
Inna Onofrei always loved to draw and wanted to follow in her grandfather's footsteps to become an artist, but then she fell in love with the music. She discovered a way to paint not on a canvas but with sound in the air. Her personal motto is hands are my brushes, sound is my paint and air is my canvas.
Onofrei is an Armenian-American composer and educator living in the Cleveland area. Her catalogue includes music for piano, choir, chamber ensembles, orchestra, solo instruments, as well as electronic and electro-acoustic works. Onofrei's music has been performed in Russia, the United States of America, and Greece. Among the awards and prizes Onofrei has received for her compositions are Stavropol State Competition for Young Composers, KatePublishing Composition Competition, and HerVoice Composition Competition. One of Onofrei's compositions, written in 1997 about her hometown, Nevinnomyssk, was adopted as the town's anthem.
In 2002, Onofrei earned her Bachelor's Degree in Musical Theory and Composition
from Stavropol State College of Arts. In 2011, she earned her Masters of Music degree in Piano Performance from Cleveland State University, where she studied piano with 2007 Grammy Award-winning pianist Angelin Chang. She later went on to pursue her true passion, and earned her Master's of Music degree in composition from Cleveland State University in 2018.
In 2020, in collaboration with Maisy Byerly (illustrator) and Cheryl Williams (writer), Onofrei published an original children's piano album, "Lola's Adventures", inspired by her little dog, Lola. The album is designed to help young students improve their technical and musical skills while having fun learning unique pieces, accompanied by fun little poems and beautiful illustrations.
Onofrei has over twenty years of experience teaching piano, composition, and music
theory to adults and children of varying ages and abilities. She instills in all of her students that the most important goal of studying music is fostering a lifetime enjoyment of music.
Onofrei is currently working as a freelance composer and arranger, as well as an
educator at Musicologie Cleveland Heights. One of her most recent projects includes an opera based on the Armenian legend "Ara the Beautiful", libretto by Tim Tibbitts.