SOAR - Cincinnati Chapter
Cincinnati joined the SOAR family in March 2019. The local Armenian community is small, comprised of Armenian families who have lived in the United States for a number of generations and families who recently immigrated from other countries. Depending on their country of origin, these families have their own "fingerprint" of cultural variation, a view of Armenian customs and traditions.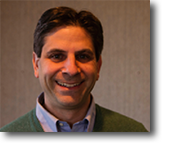 David Krikorian
Co-President
David is a successful entrepreneur and business owner. He is currently Managing Partner for a novelty publishing company he co-founded in 2003, Parody Productions LLC. Parody designs, markets and sells playing cards and jigsaw puzzles to a wide variety of national and local retail outlets.
David was an early investor in and advisor to Tom and Chee, which is a regional fast casual restaurant where he also served as company President for a short period. Tom and Chee was bought by Gold Star Chili in 2017.
David founded Nashville Hot in 2015, a fast casual fried chicken brand. Nashville Hot operates one location just north of Cincinnati.
David founded and ran DataSuites in 2002 shortly after leaving BroadWing were he served in various financial and managerial roles including General Manager for managed web hosting. DataSuites provides data center services to business in the Cincinnati region. DataSuites was acquired in 2006.
Previous work experience in financial and managerial positions at Fidelity Investments and Deloitte & Touché.
David has also participated in local and national politics, previously running unsuccessfully as an Independent for US Representative in 2008 and later as a Democrat in 2010 and 2012.
A University of Cincinnati MBA with an undergraduate degree and finance from Bentley College.
David and his wife Elena have three children and live in Cincinnati, Ohio.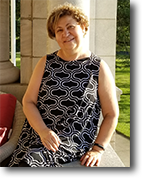 Nune Sargsyan, Ph.D., MA, MBA
Co-President
Nune Sargsyan is a fundraising professional based in Cincinnati, OH. Dr. Sargsyan has over sixteen years of experience in various fundraising roles in arts, membership, and human services organizations in the United States.
Dr. Sargsyan started her working career as a physical chemist and worked as researcher and Ph.D. candidate in 1986 – 1989 at the Institute of Chemical Physics in Yerevan, Armenia. Work at International Research and Exchanges Board office in Armenia followed. She subsequently worked at the John D. and Catherine T. MacArthur Foundation in Moscow before moving to the United States. From 2002 to 2004 Dr. Sargsyan worked as Development Director of the Berkshire Music School in Western Massachusetts. She then assumed responsibilities of Development Officer at the Learning Ally (formerly known as Recording for the Blind and Dyslexic) and worked there in 2005. Since 2006 Dr. Sargsyan has been leading fundraising and marketing efforts of Santa Maria Community Services, a human services agency in Cincinnati, OH.
Dr. Sargsyan received her Ph.D. in chemistry from the Institute of Chemical Physics of the Academy of Sciences of Armenia. She holds MBA degree from the American University of Armenia and MA degree in Arts Administration from the College-Conservatory of Music at the University of Cincinnati. Dr. Sargsyan's undergraduate degree in chemistry is from Yerevan State University in Armenia.
Dr. Sargsyan served on the Board of Directors for the Greater Cincinnati Planned Giving Council in 2006 – 2013. She is currently member of Association of Fundraising Professionals and Greater Cincinnati Planned Giving Council.
In her spare time Dr. Sargsyan takes voice and ballroom dancing lessons.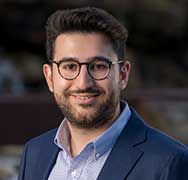 Armo Derbarsegian
Armo moved to Cincinnati from California in 2021 to begin his medical training at the University of Cincinnati College of Medicine. He is involved in multiple research projects ranging from studying the sequelae of chronic rhinosinusitis to swallowing outcomes after head and neck cancer treatment. Additionally, he serves as a representative for the UC College of Medicine's Research and Industry Relations committee.
Armo received his B.S. in Molecular, Cell, and Developmental Biology from UCLA in 2019. Before starting his medical training, he worked as a consultant for a biotechnology company.
Armo joined the SOAR Cincinnati board in 2022.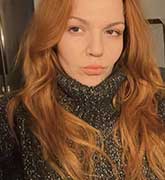 Alena Guloyan
Alena is a legal professional specializing in the financial technology and banking industries. She is originally from the Pasadena area of Los Angeles, CA, and moved to Cincinnati in 2022 to pursue the Juris Doctor from the University of Cincinnati College of Law.
Alena received both her Paralegal Certification and B.A. in Political Science from California State University, Long Beach in 2021. She spent a year researching abroad at Åbo Akademi in Turku, Finland, with focus in international law and global studies.
Outside of work and academics, Alena enjoys exploring cultures through language and travel, attending live music concerts, and browsing libraries and bookstores for far longer than necessary.