SOAR-Chicago became part of the SOAR family in February 2010. The first Armenians came to Chicago during the mid-1800s. Assisted by Protestant missionary teachers and ministers, single men immigrated to obtain an education or to pursue entrepreneurial endeavors in America, as well as to escape the oppression of the Ottoman Turks. Many of the earliest Armenians in Chicago attained considerable success, most notably the entrepreneurs in the oriental rug trade, which was dominated by Armenians. By 1920, 1,200 Armenians, mostly male, lived in Chicago. With few women in the community, many Armenian men used contacts in other cities and back home to find "picture brides" whom they married by arrangement. The new families settled in various neighborhoods, sharing houses on the North Side, as well as in Evanston, Waukegan, and Indiana Harbor. Between 30 and 60 families settled in West Pullman. Many tried to establish small businesses in West Pullman and elsewhere, especially as Armenian grocers, shoemakers, tailors, and rug merchants.
Protestant and Armenian Apostolic churches were founded early and became the focal points of the community. The first Parish Council of the Armenian Apostolic Church was organized in Chicago in 1899 and officially designated as St. Gregory's Parish in 1915. Other early Armenian Apostolic parishes included Holy Savior Church in West Pullman (founded 1924) and St. James in Evanston. Protestant Armenians founded the Armenian Congregational Church of Chicago in 1916. Armenian social and patriotic societies, as well as cultural groups, were formed in the 1920s and 1930s. Patriotic societies included Engerayeen Miyootyoon ("friendship society"), Yeridasartaz Miyootyoon ("youth society"), and Chomakhlutzee Patriotic Association (Evanston). In 1922 the AGBU Shant Theatrical Group was formed, and in 1931 the Philo Arts Club became the Armenian National Chorus. Two independent Armenian schools were also established in the 1920s, in West Pullman and Indiana Harbor. The political divide within the Armenian community of Chicago continued into the twenty-first century. Nevertheless, the Armenian community has remained united ethnically, coming together annually for cultural and ethnic events.
Elza Ter-Arutyunov
Co-President
Elza grew up in Cleveland, Ohio and relocated to Chicago in fall of 2021. She has a BA in Marketing from John Carroll University and an MBA from Cleveland State University. After completing her MBA in 2012, Elza decided to pursue a dream she's had for a while, and moved abroad to live and volunteer. She lived in Armenia for one and a half years, volunteering, working and falling in love with her country.
Elza currently works in marketing and communications, and in her free time loves exploring Chicago, spending time with loved ones and photography.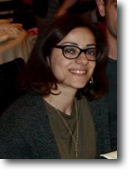 Gohar Margaryan
Co-President
Bio coming soon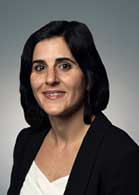 Meline Kechichian
Co-Treasurer
Meline is originally from Montevideo, Uruguay. She attended Nubarian Alex Manoogian -AGBU Elementary and Highschool in Montevideo.
She visited Armenia for the first time in 2001, where she was able to see all the meaningful and historical towns, churches, monuments they talked about in school and see from afar the beautiful Ararat mountains.
She holds a bachelor's degree in Business Administration from Baruch College-NY and currently works in Public Accounting.
She recently moved to Chicago after more than 15 years in New York.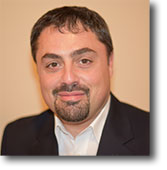 Harry O. Madanyan
Co-Treasurer
Harry was born and raised in the Chicago area and enjoys volunteering for worthy causes. His first exposure to Armenian orphanages was on a trip to Armenian in 1997 where he volunteered at an orphanage run by the Fund for Armenian Relief. Professionally, he works anywhere where technology and finance meet. He holds BS degrees in Economics and Finance, and MBA from Northwestern University and is working towards a degree in computer development.
Dr. Arax Balian-Krikorian
Co-Secretary
Bio coming soon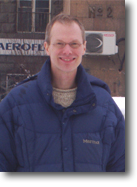 Eric Diekhans
Co-Secretary
Eric Diekhans is an award-winning television producer and screenwriter. He holds an MA in Film from Northwestern University and a BA in Comparative Literature from Indiana University. Eric is recipient of a Chicago/Midwest Emmy Award and an Illinois Arts Council Fellowship in Screenwriting. He currently serves as Senior Producer for the Greater Chicago Broadcast Ministries. In 2005, Eric and his wife Michelle adopted Hasmik from Armenia. He considers his month there experiencing the country's culture, food, and people one of the highpoints of his life. His whole family is enrolled in AGBU's Armenian School, and Eric's proud to say that he now knows the entire Armenian alphabet.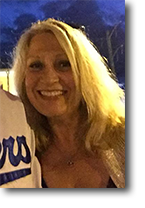 Susan Joy-Snavely
Communications Director
Susan has her degree in Web Design and Development and Graphic Design. She is currently the Management Specialist for SOAR. Outside of her position for SOAR, she is an educator and an entrepreneur. For over twenty years she owned, operated, and taught at her licensed group home daycare and preschool. Currently, she also does freelance work with her partner through their business, "Hopkins Media Solutions", creating websites and marketing materials for small businesses and non-profit organizations. This work spills into her volunteer endeavors as she enjoys donating her time using her skills to further their missions.
Susan has a passion for children, having five of her own and five grandchildren, and has volunteered extensively in many different children's ministries through her church and community. She sponsors several children through different organizations, and after learning about SOAR and seeing the tremendous things that they are able to accomplish, she wanted to become a part of their work.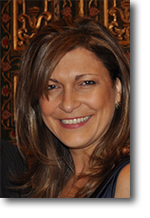 Deana Bargamian
Deana immigrated to United States in 1991 from Baku, Azerbaijan along with her parents and brother. She has an elementary school teaching degree. She is married to Kevin Bargamian, DMD. They have 2 daughters Nicole and Emily. She works closely with her husband in their family dental practice.
She's done various volunteer work throughout the years. She is a member of Saints Joachim and Anne Armenian Church and presently serves there on the board of trustees as the treasurer. In the summer of 2007 Deana and Kevin took their first trip to Armenia to provide dental care for the kids at the Siranush Camp near Yeghegnatzor. The camp was established by Archbishop Abraham to help the orphans. A dental clinic was built to provide kids with medical attention during their camp stay. They both have returned many times since, and hope to continue the volunteer efforts in improving oral health for the kids. Joining SOAR is another way Deana hopes to improve the quality of life for orphaned kids in Armenia.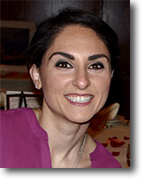 Talar Berberian
Talar Berberian is a transplant to Chicago from Southern California. She works as a land use attorney and lives in Chicago with her husband and two daughters.
Talar visited Armenia for the first time in 1999, and met her husband there in 2007. With each visit back, she feels more drawn to the country and its people and more inspired to be a part of its transformation.
Dr. Karina Nikogosian Fulton
Pic and Bio coming soon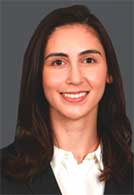 Shushan Ginosyan
Shushan is a transactional attorney in the Chicago area. She received her undergraduate degree from UCLA, where she served as a board member of the Armenian Students Association. She volunteered in Armenia for a period of time before attending the University of Michigan Law School. In her spare time, she enjoys cooking, listening to traditional Armenian folk music and swimming.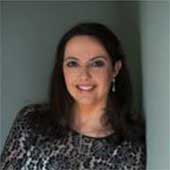 Telma Landhorian
Telma immigrated to United States from Iran along with her husband in 1998. She currently resides in Greater Chicago area with her husband Aris, and two kids Celine (9)and Arin (5). A native of the Chicago area since 1998, Telma attended the University of Illinois at Chicago. After receiving her Bachelor of Science in economics, she then attended Loyola Graduate School of Business where she obtained her Master's in Business Management.
Telma is a licensed CPA in the State of Illinois and founded Elite Business Consulting, in 2015 helping mid-size businesses in real estate across the county with advanced tax planning.
She began her career in working for national real estate firms in the US, serving both commercial and residential clients with a wide array of responsibilities.
She is a member of the American Institute of Certified Public Accountants (AICPA) and the Illinois CPA Society.
She also sits on the Board and is Treasurer of the Living With Power, a non-profit organization that provides social empowerment through biblical teaching primarily to families in Cook County, Illinois and abroad.
She has been part of various volunteering work throughout the years and now she spearheading projects with an emphasis on school renovations in neglected areas of Armenia.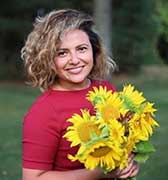 Ani Poghossian
Bio coming soon