SOAR - Cairo Chapter
Cairo joined the SOAR family in May 2014. Armenians in Egypt are a community with a long history, dating back to the 6th century. After the Armenian Genocide of 1915, Armenians in Egypt reached approximately 18,000. In the early 1950s, after Nasser's Revolution, there were approximately 40,000 Armenians in Egypt. The number of Armenians has decreased in recent years. Today, there are approximately 6,000 Armenians in Egypt, concentrated primarily in Cairo and Alexandria.
In Cairo, clubs, schools, and sports facilities reinforce communications among Armenian Egyptians and revive the heritage of their forefathers. The community has four social clubs in Cairo and two in Alexandria. There is one home for the elderly and many activities for young people, including a dance troupe, Zankezour, a choir, Arax, and a children's choir, Dziadzan. Armenian Egyptians belong primarily to the Armenian Apostolic Church or Armenian Catholic Church. There are five main Armenian churches in Egypt, two in Alexandria and three in Cairo.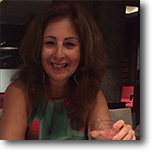 Brigitte Bohgalian-Kalinian
President
Brigitte earned her B.A. in Mass Communication from the American University of Cairo. She has worked as the Assistant to the Publisher at EGYPT TODAY magazine, the Office Manager/Editor for Egyptian Diabetic Care Association and the General Manager for Bouquet. From 2001 until October of 2013, Brigitte had been the Assistant to the Vice President for Manufacturing Commercial Vehicles, an Agent for Mercedes Benz.
Brigitte has been an active member of the Zankezour Armenian Troupe since childhood. She is excited to be a part of the first SOAR chapter for the continent of Africa!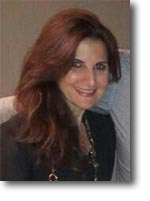 Taline Buchakjian-Mikaelian
Taline earned her B.A. in Literature, Art, Expression and Communication (L.A.E.C) from Sorbonne University, Paris, France. She went on to earn her B.A. in Journalism at I.F.P., Institute Français de Presse, Paris, France. Continuing her education, Taline earned her M.A. in Cinema and Audiovisual at Sorbonne University, Paris, France. She has also had classes of translation at New York University, New York, N.Y.and classes of Arabic at the British Council, Cairo, Egypt.
Using her skills as a translator, editor, and proofreader, she has held many positions: a Translator to the French Film Office in New York, Translator to the TV Trade Media INC.,also in New York, Press Officer to the Permanent Mission of Lebanon to the United Nations and as a freelance translator both in New York and currently in Cairo.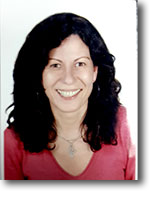 Gassia Deuvletian-Djeghalian
Gassia is a graduate of the American University in Cairo, majoring in economics. She is currently a co-owner and manager of "Vosguedar Press", a family business as well as an innstructor of piano for beginners.
Gassia has participated in "Zankezour" an Armenian dance troupe and in "Groung" an Armenian chorus as a piano accompanist. She has also worked in the youth committee and later the main committee running the Armenian Artistic Club. Gassia has held many memberships including the AGBU district committee of Egypt, The United Cultural Committee of the Armenian Artistic and Goganian clubs and the sub-committee for the commemoration of the 100th anniversary of the Genocide. She is excited to now be a part of SOAR-Cairo.