Cádiz, a city and port in southwestern Spain, became part of the SOAR family in June 2014. Cádiz, the oldest continuously-inhabited city in Spain and one of the oldest in southwestern Europe, has been a principal home port of the Spanish Navy since the accession of the Spanish Bourbons in the 18th century. Despite its unique site — on a narrow slice of land surrounded by the sea — Cádiz is, in most respects, a typical Andalusian city with a wealth of attractive vistas and well-preserved historical landmarks. The older part of Cádiz within the remnants of the city walls is commonly referred to as the Old Town. It is characterized by the antiquity of its various quarters (barrios), which present a marked contrast to the newer areas of town. While the Old Town's street plan consists of narrow winding alleys connecting large plazas, newer areas of Cádiz typically have wide avenues and more modern buildings. In addition, the city is dotted with numerous parks where exotic plants flourish, including giant trees supposedly brought to Spain by Columbus from the New World.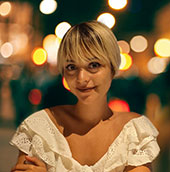 Nelli Melik-Ohanjanyan
President
Nelli Melik-Ohanjanyan was born in Yerevan to the well-known family of scholars and scientists. Shortly after graduating from the university with a degree in humanities, she started her career in IT, rapidly growing her professional skills and international network. In 2018 she moved to Malta to pursue an expertise in Blockchain and AI, where she worked and lived for two years before moving to Cádiz, Spain, where she currently resides with her family. Nelli never loses her connection to Armenia, visits her country at every chance and preserves the traditional values. By joining SOAR, she hopes to bring in her professional skills and network and contribute to the Mission.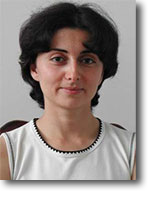 Alla Khosrovyan
Alla is currently working in Estonia, investigating the effects of microplastic on aquatic organisms. She earned her PhD in Marine and Coastal Management (2014, University of Cadiz, Spain), MSs in Computer and Information Science (2003, American University of Armenia).
Alla worked at the University of Cadiz as a researcher, at a bank as a programmer, at the American University of Armenia as a personnel administrator, and at the Institute of Hydroecology and Ichthyology in Armenia as a researcher. She is fluent in Russian and English and also speaks Spanish. She is currently learning Estonian.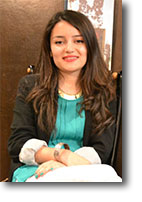 Zarine Gevorgyan 
Zarine was born in Armenia and lived there until 2007. She has the High School title of Armenia. She has been part of the National Association of Girl Guides and Girl Scouts of Armenia and has traveled to London world center. She has been living in Spain since 2007 and has taken the high school title in Spain as well. Zarine has made several exchanges, including London and Edinburgh.
She is fluent in several languages such as Spanish, English and Russian besides Armenian. Currently, Zarine is living in Seville with her family and she is working on a double degree in Chemistry and Engineering. She is interested in studying science and nature. For her love of nature, Zarine has made several tours throughout Spain to places such as the famous Camino de Santiago. She hopes to use all her talents to help SOAR and the orphans that they assist.
Gayane Muradyan
Gayane Muradyan was born and grew up in Yerevan, Armenia. She studied Russian and Spanish Philology at Yerevan State Linguistic University. Gayane received her M.D. in Teaching of Spanish as a Foreign Language from the University of Granada, Spain. Currently, she is a freelance translator/interpreter for Russian, English and Spanish.
The cause of children has always been of a big interest for Gayane, as she has been a teacher, girl-scout leader and is a mother. She believes that a healthy society is based on giving children a happy childhood and will do her best to make this happen for every child on earth.
Pablo Romero
Pablo obtained his Bachelor's Degree in Chemical Engineering from the University of Granada and two Master's Degrees in Environmental Engineering and Water Management from the University of Granada and the University of Cadiz, respectively. Pablo obtained PhD degree in Environmental Science at the University of Cadiz in 2015, with developed research and professional experience abroad (Germany, Armenia, Hungary and Italy).
Due to his Armenian wife, Pablo is involved in Armenian meetings and events. He also visits Armenia quite often. Pablo has been actively involved in charity activities in his home town, Granada, assisting in social dining centers, accompanying lonely elderly people and teaching math and chemistry to children that could not otherwise afford it. Pablo speaks English, Spanish, Italian and German.