SOAR - Buenos Aires Chapter
Buenos Aires joined the SOAR family in November 2016. A majority of Armenians arriving to Argentina in the 1920s originated from Cilicia of the Ottoman Empire, leaving their homeland because of the Armenian genocide. The Armenian community of Argentina has maintained its identity because of the church, school and the family structure. Currently, the Armenian community of Argentina has nine Armenian churches. Between 70,000 and 135,000 ethnic Armenians live in Argentina, the largest Armenian population in Latin America and one of the largest in the world.
Gabriela Artinian
President
Pic and Bio coming soon
Cristine Avetisyan
Pic and Bio coming soon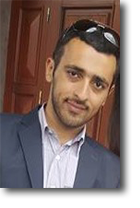 Vardges Avetisyan
Vardges was born in Armenia. He attended UTN Argentina as a Customs Broker. Vardges is in business for himself as a jewelry designer. He is fluent in Armenian, russian, and Spanish.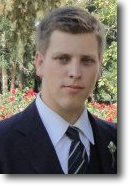 Francisco Diez
Francisco was born in Buenos Aires, Argentina. He earned his Bachelor of Science from Instituto San Martín de Tours, and attended UTN FRBA studying System Engineering. Francisco currently works for Penta Security Solutions. He is fluent in English and Spanish.