SOAR-Brussels became part of the SOAR family in December 2013. There are approximately 11,000 Armenians in Belgium today. The earliest records of Armenians in Belgium date to the 4th century, when Armenian priests, merchants, and intellectuals dropped anchor in Belgian ports. By the late 15th century, Armenians had established a hospice, and Armenian merchants started exporting cotton goods, spices, perfumes and other materials to markets in the East. The size of the Armenian community did not start growing considerably until the end of the First World War and the forced mass exodus of Armenians from Turkey following the 1915 Armenian Genocide. Armenians were known for trading diamonds, rugs, and tobacco. An Armenian church, "Eglise Armenienne Apostolique Sainte Marie-Madeleine" is the main church of the Armenian Apostolic Orthodox community. It is related to the Mother See of Holy Etchmiadzin of the Armenian Apostolic Church. The church structure was erected and consecrated in May 1990.
Lilit Ghukasyan
President
Lilit Ghukasyan was born and raised in Yerevan. After obtaining her Master's Degree in Economics from Yerevan State University, she moved to the UK, London to continue her education at LSC (London School of Commerce), MBA. She moved to Brussels in 2012.
Lilit has worked in different companies, always in the Marketing department. Currently, she works at NGO-Engineers Without Borders, as a Marketing and Communication Officer. She speaks several languages: Armenian, Russian, English, French, and Dutch.
Lilit has always been involved in charity campaigns for Armenia, and now working with SOAR will broaden her possibilities to be useful for those who are less favored.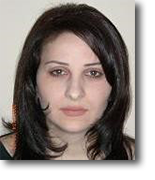 Meri Sargsyan
Vice President
Meri Sargsyan was born in Armenia and moved to Brussels in 2005. She graduated from Armenian State Pedagogical University after Khachatur Abovyan. In Belgium she studied in VDAB improving her administrative, commercial, and Dutch skills.
In the beginning of Meri's work experience she worked for different companies in various departments: financial, warehouse, human resource, general administratration. For the past 15 years, she worked as a Business Travel Counselor, Sales and Service Agent working for Austrian Airlines in Armenia, for Tap Portugal, Kales Airline Services (GSA), and American Express Corporate Travel in Belgium. Today she is still working in the same sector.
Meri speaks Armenian, English, French, Russian and Dutch.
By joining SOAR, Meri wishes to help the orphaned children of her native land.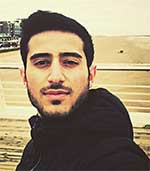 Garig Bedrousian
Garig was born and raised in Kamishli (Syria). He moved to Brussels in 2013, and is studying Political Science at the Free University of Brussels (ULB) He speaks several languages: Arabic, Armenian, English and French. Garig is interested in the education and developpement of the Armenian Youth, especially orphans, which is why he made the decision to become a member of SOAR Brussels.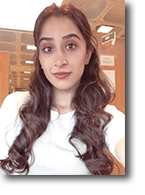 Chinar Harutyunyan
Chinar was born in Armenia and moved to Brussels in 2009 at the age of 11. She is currently studying at Solvay Brussels School of Economics and Management.
Chinar joined SOAR Brussels Chapter because it is important for her to provide support and care to those who need it the most. She believes that every single action can change a lot in the life of an orphan.