SOAR - Boston Chapter
PO Box 35914
Brighton, MA 02135
In February 2009, SOAR launched a New England Chapter, whose territory included Boston, MA, Providence, RI, and Portland, ME. As SOAR has grown during the past several years, we found it necessary to create separate Chapters in Boston, Portland, and Providence. Watertown is a major center of the Armenian diaspora, with the third-largest Armenian community in the United States. With an Armenian population of approximately 7,500, Watertown ranks only behind the California cities of Glendale and Fresno. Watertown is also the venue for the publication of long-running Armenian newspapers, including the Armenian Mirror-Spectator and Armenian Weekly.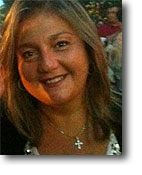 Talin Ucuzian Bekelian
President
Talin Ucuzian Bekelian was born in Istanbul, Turkey and moved to Boston with her family at the age of 12. She attended Northeastern University and earned a B.S. degree in Economics. She has been very active and involved in the Armenian community starting with ACYOA-Watertown Chapter at the St. James Armenian Church along with the Armenian Sisters Academy located in Lexington, for their fundraising efforts, while her two daughters were attending the school in the late 90's. She lives in Belmont with her husband Kevork and their two daughters, Karina and Liana. Currently employed at the Hyatt Regency Cambridge hotel for the past 25 years. She was introduced to SOAR by a friend and had the chance to visit an orphanage during a trip to Armenia in 2010.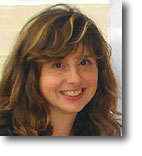 Cheryl Ourfalian Smith
Vice President
Cheryl Ourfalian Smith was born and raised in Watertown Massachusetts, she attended Suffolk University and earned a B.S. in Computer Information Systems. Cheryl worked in the private sector for over 10 years prior to starting her family. Recently, she has returned to working part time at the Armenia Tree Project in Watertown. She first learned about Soar in 2007 when she and her family traveled to Armenia to adopt their youngest daughter. Her whole family is grateful to have the opportunity to be able to give back and help the orphaned children of Armenia. Cheryl lives with her husband Larry and daughters Jacqueline and Karina just outside of Boston. Cheryl also donates her time at St Stephens Armenian Apostolic Church as a Sunday School Teacher.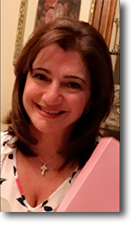 Tanya Ucuzian
Treasurer
Tanya was born in Istanbul, Turkey and migrated to the Unites States in 1976. She has a BS in Business Administration from Northeastern University and has been working in the Insurance industry as a Finance professional for over 20 years. Tanya has always wanted to volunteer for a children's organization and SOAR was the perfect fit when she learned of it through her sister, Talin Bekelian. Tanya lives in Watertown with her daughter, Lara.
Saro Safaian
Recording Secretary
Pic and Bio coming soon
Aline Kerlopian
Secretary
Pic and Bio coming soon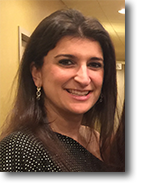 Missy Giragosian
Event Planner
Bio coming soon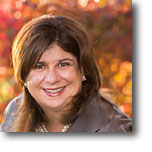 Theresa Nibi
Event Coordinator
Theresa joined the board of the SOAR Boston chapter after she met SOAR founder George Yacoubian at a reunion of families who adopted from Armenia. Theresa adopted her daughter from Armenia in 2011 and traveled to Yerevan twice during the adoption process. She was greatly impressed with the quality of the care provided at the orphanages she visited. However, Theresa knew she wanted to get involved to help provide more for the children living in them, particularly the special needs children and the "social orphans" who are not available for adoption and may spend their entire childhood in an orphanage. She is thankful to have the opportunity to do this through SOAR and its trusted network of partners. In addition to serving on the SOAR board, Theresa is a proud sponsor of two children in Armenia through the SOAR Sponsorship Program.
After adopting her daughter, Theresa became a stay-at-home mom and dabbles as a part-time real estate developer. Before that, Theresa had over 25 years of experience in private equity, working with middle market companies in the capacity of lead investor and board member. In 2003, Theresa co-founded Bunker Hill Capital, a lower middle market private equity firm based in Boston, and worked as Managing Partner there until 2011. Prior to founding Bunker Hill Capital, Theresa was a Managing Director at BancBoston Capital, the private equity affiliate of Bank of Boston (now Bank of America). Theresa holds an A.B. from Dartmouth College and a M.B.A. with highest honors (obtained part-time) from Boston University's Graduate School of Management.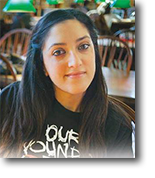 Adelina Keshishian
Director of Communications
Adelina is the first in her family to be born in the U.S. Her parents and three older sisters immigrated to Malden, MA just north of Boston where Adelina was born and raised. A recent college undergraduate, Adelina graduated from Bentley University with a Management degree, entrepreneurship concentration and a minor in marketing. In the community she has volunteered with the OpenWounds1915 movement, and with the Massachusetts Armenian Genocide Centennial Committee helping shape the vision of the program that was executed. She is also a recipient for the Birthright Armenia program and will travel to Armenia for 100 days in April of 2018. She has a strong interest in mentorship roles and will assist our Berlin chapter in developing SOAR's Girls Empowerment Program along with sitting in on the courses remotely when they are administered.
Karina Bekelian
Pic and Bio coming soon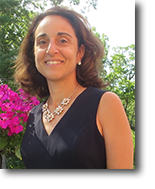 Lisa Menasian Colloca
Lisa Menasian Colloca, a Massachusetts native, earned her B.A. in History & Secondary Education as well as her M.A. in History from Boston College. Lisa considers teaching a vocation and has devoted most of her career to teaching Advanced Placement History in a large, urban high school in Massachusetts.
The granddaughter of Armenian Genocide survivors, Lisa belongs to the Armenian Apostolic Church and was introduced to SOAR by a friend while on a church pilgrimage to Armenia with her parents in 2009. In 2017, Lisa and her husband traveled to Armenia to adopt their son. Lisa cherishes her family and resides North of Boston with her husband, Robert, and two children. After seeing first hand the contributions that SOAR has made to many orphanages in Armenia, Lisa is committed to supporting SOAR's mission of helping others.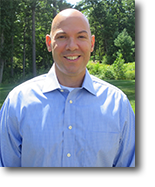 Robert Colloca
Robert Colloca a New Jersey native, graduated with a B.S. in Pharmacy from St. John's University. Robert has worked in the Pharmacy Industry for over 25 years and is currently employed as a Sr. Clinical Account Executive with Express Scripts. He recently completed his MBA in Health Care Management. Robert was introduced to the Armenian culture in 2010 when he met his wife Lisa. He now resides North of Boston with Lisa and their two children.
Robert has a passion for life and family and has embraced the Armenian culture. He has since traveled to Armenia on two occasions, where he had the opportunity to visit one of the orphanages that SOAR so generously supports. In 2017, Robert traveled to Armenia with his wife Lisa to adopt their son. Robert feels strongly about supporting the mission of helping orphans in Armenia.
Garo Safaian
Pic and Bio coming soon