SOAR - Boston Chapter
PO Box 35914
Brighton, MA 02135
In February 2009, SOAR launched a New England Chapter, whose territory included Boston, MA, Providence, RI, and Portland, ME. As SOAR has grown during the past several years, we found it necessary to create separate Chapters in Boston, Portland, and Providence. Watertown is a major center of the Armenian diaspora, with the third-largest Armenian community in the United States. With an Armenian population of approximately 7,500, Watertown ranks only behind the California cities of Glendale and Fresno. Watertown is also the venue for the publication of long-running Armenian newspapers, including the Armenian Mirror-Spectator and Armenian Weekly.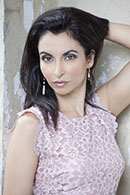 Emily Tamilio
President
Emily Tamilio is a dynamic healthcare leader with a passion for excellence, serving as a marketing and communications strategist for two decades through innovative partnership building.  She powerfully positions teams by aligning their purpose and message with clarity, consistency and compassion.  She has served in leadership roles in health systems, start-ups and consulting.
Emily is an advocate for women's health and other health care causes.  She is presently a member of the Beth Israel Lahey Health Women's Leadership Council and Emerson Hospital's Auxiliary and has served as a past board member of the Armenian Women's Welfare Association.
Desiring to pay it forward, she inspires others to tap into their super strengths to unlock their potential for purpose and impact.  Emily savors time with her family and friends, and considers herself a Renaissance woman.  Emily thrives on learning and may often be found listening to lectures on the power of integrative nutrition as well as the role of thoughts, emotions and energy to improve mental and physical health.  Emily, while deeply connected to her Armenian roots, is passionate about SOAR's mission and helping to serve with impact.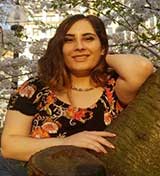 Patil Roupelian
Vice President
Patil was born in Lebanon in Bourj-Hammoud that is a largely Armenian populated area but raised in Greece. She attended Armenian elementary school and attended an Armenian girls scout group to remain connected with her Armenian heritage. She graduated in 2019 with a Bachelors in Fashion Merchandising and Management. After graduation, she launched her own clothing company where she actively works to expand the brand. After a trip to Armenia in 2018, where was given the opportunity to volunteer at a summer camp that helped unprivileged and orphaned children, she returned inspired to help her community as much as possible and dedicate her time to the Armenian people.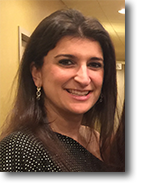 Missy Giragosian
Event Planner
Bio coming soon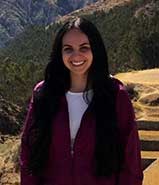 Alicia Davis
Alicia has a Bachelor's Degree in International Relations & Diplomacy with an area focus on Eastern European & Slavic Studies from The Ohio State University. In 2016, she volunteered with Armenian Volunteer Corps in the village of Gomk, Armenia. In 2018, she returned to Armenia for a summer internship in Yerevan with the Institute of Public Policy. Alicia served as Vice President of Ohio State's Armenian Students Association (ASA) and was the university's chapter representative for ASA United. She volunteered with the nonprofit organization Hye Hopes as an assistant English language teacher to refugee students from Artsakh. Alicia is a solo female world traveler and in her free time she likes to learn foreign languages and read history books.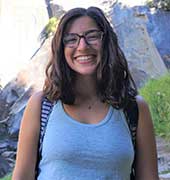 Ani Semerjian
Ani's family moved to the United States from Yerevan. She grew up in Farmington, Connecticut and moved to Boston to attend Northeastern University. She graduated in 2018 with a degree in Mechanical Engineering and Computer Science. While in college, Ani became heavily involved with the local Armenian community, including serving as president of the Armenian Students Association. She is currently a member of Sayat Nova Dance Company. On one of her most memorable trips to Armenia, she volunteered at a summer camp for refugee children, as well as a nursing home. Ani remains connected with her homeland every day, and looks forward to making a tangible difference with SOAR.