SOAR - Berlin Chapter
SOAR-Berlin joined the SOAR family in May 2013. Like much of the Armenian Diaspora, most Armenians immigrated to Germany after the Armenian Genocide of 1915. After the Second World War, many Soviet Armenians, former prisoners of war, fled to the American occupied areas of Germany. The first Armenian organization in Germany was the Armenian Colony of Berlin, established in 1923. By the mid-1980s, multiple Armenian associations were established in Berlin, Cologne, Frankfurt, Hamburg, Munich, and Stuttgart. There are more than 30,000 naturalized Armenians living in Germany today.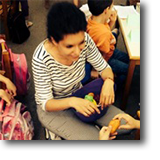 Zhanna Gevorgyan
President
Zhanna Gevorgyan is a PhD candidate in Education at Humboldt University of Berlin. Her research expertise lies in the area of gender, school-based sex education, familial roles, women's representation in politics, gender equality, and gender violence. She holds speeches on women's role in society collaborating with different organizations and institutions. The objective of these presentations is to raise awareness of gender issues and encourage women to develop their own critical intelligence with regard to gender and familial roles. She has been gathering hands on experience through international volunteer work which has focused on supporting educational programs and gender sensitization especially for youth and women.
Zhanna was born and raised in Yerevan, Armenia and has lived in Germany since 2012. She has 2 Master's degrees in International Relations from Yerevan State University and in Social Sciences from Humboldt University of Berlin. Before moving to Germany, she worked for three years as Educational Program Manager in Yerevan, Armenia. Her humanitarian interests are reflected in providing a fact-based and gender-sensitized education in accordance with critical thinking to children around the world. She feels honored to be part of SOAR family and support children to build a better future.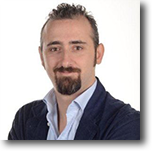 Haig Ghokassian
Haig Ghokassian was born to a German mother and a Lebanese Armenian Father. Stories of the Armenian Genocide were very close to home, his grandfather having arrived in Lebanon on foot as a mere child. Haig was born and raised in Lebanon and moved to Germany in 1996 where he received his degree in industrial chemistry (Leather Engineering). A passionate entrepreneur, he later moved back to Lebanon to run and develop a family trading business with his father, established a successful retail outlet, and earned his MBA from Université du Québec à Montréal. Haig currently resides in Singapore with his family, where he has been working in the Oil & Gas and Energy sector for the past three years.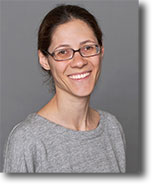 Ruzanna Harutyunyan 
Ruzanna was born and raised in Armenia and moved to Germany just recently. Her professional study evolved in the State Engineering University of Armenia. In 2003 Ruzanna received her Bachelor's degree, earning her diploma with honors. She earned her Master's degree in the Computer Science field in 2005. The last eight years Ruzanna has worked in the project/product management field. She speaks Armenian, Russian, and English fluently.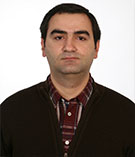 Dr. Martin Khojoyan
Dr. Martin Khojoyan was born in Gyumri (Armenia). He is a  physicist, obtaining his PhD and Masters degree from the Physics Institute and the State University (Yerevan, Armenia). For several years he worked as a post-doctorate researcher in Germany and France.
Martin is fluent in Armenian, English, and Russian, and also speaks German. Dr. Khojoyan is also a professional chess player.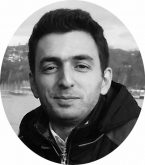 Albert Mkhitaryan
Albert is a Master's student in Computer Sciences and a research fellow at Free University of Berlin. His research expertise lies in the area of Machine Learning. His other academic interests are centered around philosophy, particularly ethical philosophy and critical thinking. In the last few years he has worked and specialized in Deep Learning networks and algorithms. He is fluent in Armenian, English, German, Russian, Python and PyTorch.
Albert feels honored for joining the SOAR team and having a contribution in the Cultural Exchange Program, Female Empowerment Program, and the Digital Literacy and Coding Program.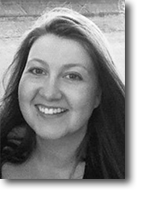 Lisa Van Biljon
Lisa was born in South Africa and grew up in Scotland. After completing a Masters degree in Medieval Studies, she took part in an EVS (European Voluntary Service) exchange to Armenia in 2011-2012, where she spent several months participating in social projects in and around Yerevan. Since then, she has worked as an English language teacher in Germany, Poland and Slovakia and has been living in Berlin since August 2015.