SOAR-Barcelona Chapter
Barcelona became part of the SOAR family in May 2014. There are approximately 50,000 Armenians in Spain today, living primarily in Valencia (14,000), Barcelona (12,000), and Madrid (8,000). The first Armenian Church was opened in a small town near Barcelona in August 2009. Most Armenians in Spain speak Spanish, Armenian, Persian, and Arabic, and most belong to the Armenian Apostolic Church.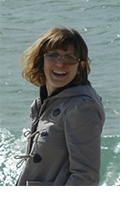 Tatev Knyazyan
President
Tatev was born in Yerevan, Armenia. She gained her skills in painting, sculpture, and design attending the Igityan Center (The Studio of Samvel and Mamvel Bagdasaryans). Tatev then earned her Bachelor's Degree from YSUAC (Yerevan State University of Architecture and Construction)in architecture and interior design. She began working in animation also gaining experience during this time in furniture design and archaeology, settling in the fields of architecture and interior design. Tatev participated in and was also a supervisor of several serious projects in Armenia, Russia, Netherlands, England and Spain. Currently Tatev works on the side while studying ECO and Smart house Technologies in Barcelona.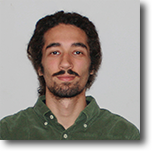 Sebouh Alexandrian
Having finished three years of Architectural Studies at the Académie Libanaise des Beaux-Arts (ALBA) in Beirut (Lebanon), Sebouh decided to continue his studies at the Architecture School of Paris. There he received his Master's Degree in Environmental Architecture and Ecological Design in collaboration with the Spanish University in Barcelona, Universidad Politecnica de Catalunya. Sebouh currently lives and works as a freelance architect in Barcelona.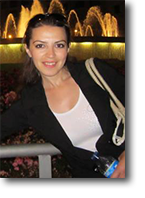 Ani Arakelyan
Ani was born in Gyumri and holds a Master's Degree in Mathematics from Yerevan State University. While attending classes, she worked as a programmer and later at SEF International Universal Credit Organization which is a ,part of World Vision. She continued her education in Barcelona, at EAE Business School, at the Faculty Master in International Business. Ani likes learning new languages and speaks Armenian, Russian, Spanish and English fluently. Currently she is also learning Catalan and Swedish.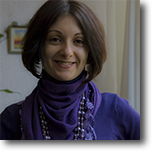 Anna Arakelyan
Anna was born and grew up in Yerevan. As a teenager, she participated in the USA Educational Board Exchange Program in Armenia and won a FLEX scholarship for studying one year in the USA. Upon her return to Armenia, she joined the Armenian YMCA as a volunteer and stayed there five years. In 2001, she went to study in Sweden, at Lund University within the framework of LUMES, International Environmental Sciences Master Program. Upon her graduation, she returned to Armenia and since then has been working in the field of international organizations, such as UNDP, UNFPA, and IREX. In 2011 I met Jesus, her Spanish husband, and since then they have formed a family in Madrid, living with their two year old son. Her favorite life quote is: "Never give up; for even rivers someday wash dams away".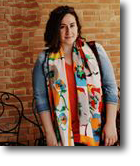 Lena Kocharyan
In Armenia Lena studied at the Russian-Armenian Slave University in Faculty of Tourisme. She moved to France at the age of 18. Currently Lena is studying Clinical Psychology at the University Grenoble Alpes 3. She has a passion for children and singing and sings with the Grenoble Gospel Singers. Being very very attached to her roots, Lena volunteers at the Armenian Cultural Center in Grenoble and is responsible for the youth group there. Lena strives to establish links with Armenian cultural centers in Europe and with the Ministry of Diaspora.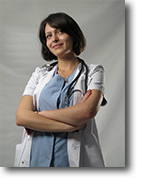 Anna Minasyan
Anna Minasyan obtained her Bachelor's degree in Medicine from Yerevan State Medical University after M. Heratsi in 2011. In 2014 she earned her Master's degree in Biomedical Investigation at the University of Santiago de Compostela, Spain. Currently she is continuing her Medical education and working on her PhD degree in Medical Research at the University of Santiago de Compostela, Spain.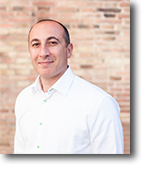 Artak Vardanyan
Artak Vardanyan studied in the Netherlands and holds a Master's Degree in International Business and Management from the University of Arnhem and Nijmegen. In addition, he is a certified project manager and has a degree in entrepreneurship from VentureLab Twente, the Netherlands. Artak has been working in the FinTech sector for many years now and has held various managerial positions both in large multinationals and start-ups in Western and Central Europe. Currently, he is working as a product marketing manager at Strands in Barcelona. Artak was born in Armavir, Armenia, and enjoys traveling and living in different countries. He is involved in SOAR, because he believes that children, especially orphans, are one of the most vulnerable members of society and they need a lot of support.