The Baltimore Chapter joined the SOAR family in May 2013. Baltimore has a small but growing Armenian population, where approximately 120 families regularly gather for church services and where the Greater Baltimore Armenian School allows young people to grow familiar with their language and heritage. The Armenian Association of Greater Baltimore (AAGB) is the organization under which the Greater Baltimore Armenian School falls and is that which coordinates two annual events in the Baltimore area – the Armenian Christmas service in January and a Father's Day Picnic in June.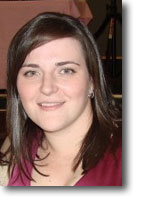 Sophia Shahverdian Hawit
President
Sophia Shahverdian has an MBA from the Robert H. Smith School at University of Maryland and is an experienced management and communication consultant in the Baltimore/Washington area. She has experience working with both domestic and international clients. She earned her B.S. in Business Administration, International Business from Towson University.
Originally from Maryland, she is a former student and teacher at the Great Baltimore Armenian School. She was a Birthright Armenia participant in 2009, volunteering with the National Competitiveness Foundation through Armenian Volunteer Corps, and helped lead Birthright Armenia's DC alumni chapter. She is an active member of St. Mary Armenian Apostolic Church in Washington, D.C.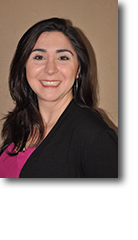 Lara Ohanian
Vice-President
Lara Ohanian, along with her husband, currently lives in Baltimore, MD. She was raised in upstate New York, where she was a member of the Armenian Church of Rochester. Lara is an educator, with over 15 years of experience, the last 7 years focusing on educational reform. She is currently the Director of Differentiated Learning for Baltimore City Public Schools. Lara graduated from SUNY Geneseo in Biology and Philosophy, received a Master's degree at the University of Houston in Bioethics and eventually received an Educational Specialist degree from Virginia Tech in Educational Leadership and Policy Studies. She is appreciative of the opportunity to support orphaned youth through the efforts of SOAR.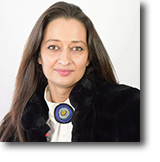 Stella Kocharyan
Treasurer
Stella Kocharyan, born and raised in Armenia, is a citizen of the world! At the age of 24 met her husband and choose the life of an expat! They lived in Africa, Middle East and now Baltimore, MD! She has graduated from Armenian State Agrarian University and has a Certificate from Texas A&M University. She also graduated from University of International Economic Relations of Armenia with a Master's Degree.
She was a part of many International Associations during this years, provided probono services for CRS and was a Treasurer of International Women's Association of Malawi. Now she is an energetic Realtor in Maryland area and is very excited that can bring happiness to many families! She is raising two amazing Armenians in her family and is excited to be a part of SOAR Family!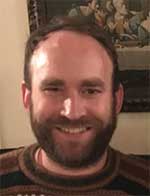 Trevor Roberts
Secretary
Trevor lives in Baltimore and is originally from Massachusetts. Trevor attended Vassar College where he received a bachelors degree in English and Brooklyn Law School where he received a Juris Doctor.  He currently works in the central administration of the Baltimore public school system where he works in school portfolio strategy and oversight of charter schools.  Trevor grew up among Armenian families in Massachusetts and Rhode Island and joined SOAR – Baltimore in 2019 to assist in the group's relief efforts and increase connections to Baltimore's Armenian community.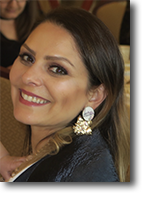 Patil Bozabalian
Patil Bozabalian born in Beirut Lebanon and since then has lived on 3 different continents from the Middle East to Australia and finally moving to America. She has a BA in Advertising and Marketing from Notre Dame University in Lebanon and also in Interior Design in Baltimore where she worked for a high-end residential firm.
She was an active scout in H.M.E.M for more than 5 years and has volunteered in many fund raising events specifically for the children of Syria. She currently lives in Phoenix Maryland with her husband and daughter.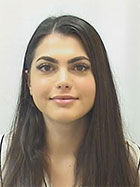 Sylva Harutunian
Sylva graduated from Loyola University Maryland in 2018 with a Bachelor of Arts in economics. She currently works in Baltimore as a sponsored project accountant. She grew up in the Baltimore Armenian community and attended the Baltimore Armenian school as a student for 10 years then volunteered for 2 years. She is an active volunteer at Saint Mary's Armenian Apostolic church. She values participating in Armenian cultural events and supporting the Armenian community.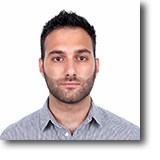 Yervant Ichkhanian
Yervant was born and raised in Damascus-Syria, moving to Lebanon in 2011 to complete his higher education at the American University of Beirut (AUB). He earned his BS degree in Biology, and following that, his Medical Degree in 2018. Recently Yervant moved to Baltimore-MD to pursue his post-doctoral research training in the Department of Medicine at Johns Hopkins Hospital.
While living in Damascus and Lebanon, Yervant was an active member in the Armenian community.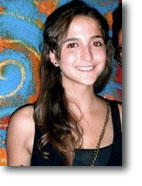 Ava Manokian
Ava graduated from University of Maryland, Baltimore County in 2015 with a degree in Public Health. Since then, she has been working on international clinical trials. She grew up in the Armenian community in Baltimore, graduating from the Greater Baltimore Armenian School and later volunteering with the pre-school and kindergarten classes there. Continuing her passion for her culture and working with youth, Ava volunteered at Tufenkian Foundation's Zangakatun Social Services NGO, through the AYF Internship program and Birthright Armenia in 2011. Having developed strong relationships in Armenia, Ava is still in touch with children at Zangakatun and fellow volunteers.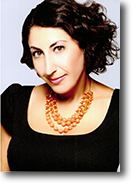 Lena Tashjian
Lena Tashjian is a Baltimore City public school teacher who teaches English and is the founder and director of the Baltimore City College High School Writing Center. She earned her Bachelor's degree from the University of Virginia where she co-founded the Armenian Cultural Society. She went on to earn her Master's degrees from Duke University and Middlebury College.
Lena is a Fulbright alumnus and ambassador who has lived, traveled and taught all over the world. She received a Teaching Excellence and Achievement grant to travel to Armenia where she had the opportunity to learn more about the Armenian school system while teaching in Kajaran. Lena is looking forward to continuing her work supporting Armenian youth by joining the board of SOAR.