The Baltimore Chapter joined the SOAR family in May 2013. Baltimore has a small but growing Armenian population, where approximately 120 families regularly gather for church services and where the Greater Baltimore Armenian School allows young people to grow familiar with their language and heritage. The Armenian Association of Greater Baltimore (AAGB) is the organization under which the Greater Baltimore Armenian School falls and is that which coordinates two annual events in the Baltimore area – the Armenian Christmas service in January and a Father's Day Picnic in June.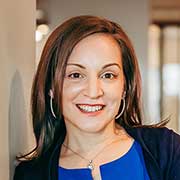 Ani Danielian Huang
President
Ani lives in Rockville and is originally from New Hampshire. She interned with Rep. Anna Eshoo through the Armenian Assembly internship program and studied at the University of Michigan Summer Armenian Institute in Yerevan. She is currently the President and CEO of the Center On Executive Compensation, part of HR Policy Association, headquartered in Arlington, VA. She lives with her husband and two rambunctious boys and is thrilled to be part of SOAR.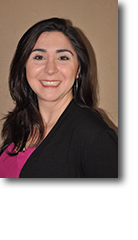 Lara Ohanian
Vice-President
Dr. Lara Ohanian, along with her husband, currently lives in Baltimore, MD. She was raised in upstate New York, where she was a member of the Armenian Church of Rochester. Lara completed her doctorate in education from Johns Hopkins University. She is an educator, with over 20 years of experience, the last 10 years focusing on educational reform. She is currently the Director of Differentiated Learning for Baltimore City Public Schools. She is appreciative of the opportunity to support orphaned youth through the efforts of SOAR.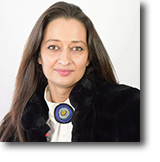 Stella Kocharyan
Treasurer
Stella Kocharyan, born and raised in Armenia, is a citizen of the world! At the age of 24 met her husband and choose the life of an expat! They lived in Africa, Middle East and now Baltimore, MD! She has graduated from Armenian State Agrarian University and has a Certificate from Texas A&M University. She also graduated from University of International Economic Relations of Armenia with a Master's Degree.
She was a part of many International Associations during this years, provided probono services for CRS and was a Treasurer of International Women's Association of Malawi. Now she is an energetic Realtor in Maryland area and is very excited that can bring happiness to many families! She is raising two amazing Armenians in her family and is excited to be a part of SOAR Family!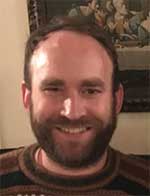 Trevor Roberts
Secretary
Trevor lives in Baltimore and is originally from Massachusetts. Trevor attended Vassar College where he received a bachelors degree in English and Brooklyn Law School where he received a Juris Doctor.  He currently works in the central administration of the Baltimore public school system where he works in school portfolio strategy and oversight of charter schools.  Trevor grew up among Armenian families in Massachusetts and Rhode Island and joined SOAR – Baltimore in 2019 to assist in the group's relief efforts and increase connections to Baltimore's Armenian community.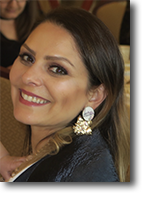 Patil Bozabalian
Patil Bozabalian born in Beirut Lebanon and since then has lived on 3 different continents from the Middle East to Australia and finally moving to America. She has a BA in Advertising and Marketing from Notre Dame University in Lebanon and also in Interior Design in Baltimore where she worked for a high-end residential firm.
She was an active scout in H.M.E.M for more than 5 years and has volunteered in many fund raising events specifically for the children of Syria. She currently lives in Phoenix Maryland with her husband and daughter.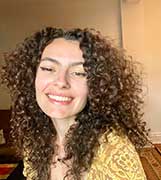 Samantha Charelian
Samantha Charelian is originally from Los Angeles, California and moved to the east coast when she was 8 years old. She graduated from Goucher College in 2021 and has been living in Baltimore with her partner ever since.
Samantha is passionate about her Armenian heritage, and her college thesis was a critical analysis of the regional conflict in Artsakh. In addition to her responsibilities as a board member of the SOAR, she also will be a full-time literacy tutor in Baltimore city.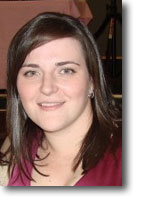 Sophia Shahverdian Hawit
Sophia Shahverdian has an MBA from the Robert H. Smith School at University of Maryland and is an experienced management and communication consultant in the Baltimore/Washington area. She has experience working with both domestic and international clients. She earned her B.S. in Business Administration, International Business from Towson University.
Originally from Maryland, she is a former student and teacher at the Great Baltimore Armenian School. She was a Birthright Armenia participant in 2009, volunteering with the National Competitiveness Foundation through Armenian Volunteer Corps, and helped lead Birthright Armenia's DC alumni chapter. She is an active member of St. Mary Armenian Apostolic Church in Washington, D.C.