Atlanta joined the SOAR family in April 2012. The Armenian community of Atlanta began to take root in the early 1950s with the arrival of second and third generation Armenian Americans looking for new opportunities, primarily as rug merchants. The nucleus of the community was formed later on when a few Armenian students from overseas arrived at local colleges and some employees of national companies transferred to Atlanta. The real growth began when newcomers fleeing the civil war in Lebanon and the Islamic revolution in Iran settled in Atlanta. Later, in the 1990s, several Armenian families from the Republic of Armenia were added to the mix. Today there are close to five hundred families living in the Metropolitan Atlanta area that support two Armenian churches and a cultural association.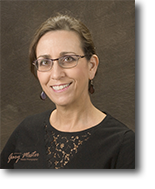 Ginny Kevorkian
President
Ginny relocated to the Atlanta area joining Emory Healthcare Network three years ago. Continuing her career as a market research professional in the healthcare industry.  Prior to the southeast, Ginny worked in healthcare systems in northern Indiana and the bay area in California. Ginny has found serving as a volunteer for the Insights Association (formerly the Market Research Association) over the past ten years to be very fulfilling. Ginny has been extensively involved at both the local chapter and national levels currently serving as advisor to the board for the Great Lakes Chapter.  Ginny has an MBA from Thunderbird in Glendale Arizona and a double BA in Spanish and Comparative Literature from Purdue University.
Ginny is the mother of 24-year-old twins: Anna Kevorkian Harris of Arlington Virginia and Gregory Kevorkian Harris of Idyllwild, California.  When she is able to find spare time, Ginny likes to make soap, lotions, jewelry, knit, and maybe binge a Spanish language series on Netflix. She lives in Decatur with her rescue dog, Stevie. Ginny has served on the Atlanta Chapter SOAR board for two years and is very humbled and honored to serve as its president.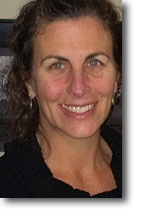 Susan Derderian-Jewel
Vice-President
Susan Derderian currently works as a Christian Counselor for Children, Adolescents, Families and Adult Women, as well as being a Healthy Coach and a Fitness Instructor. She received her Masters in Christian Counseling from Luther Rice Seminary in 2004.
She was raised with a strong sense of her Armenian identity and has been to Armenia four times. In 2011, Susan had the privilege to complete an adoption of a beautiful Armenian girl. Her love for children and Armenia, along with her understanding of the emotional needs of individuals, gives her a unique perspective on the needs of orphaned children.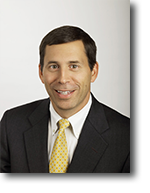 Haig H. Kazazian III
Treasurer
Adult Advisor of SOAR-Atlanta Juniors
Haig Kazazian directs the Bank's treasury functions including balance sheet management, funding, liquidity, and investments. Kazazian joined the Bank in 1992 as a credit analyst and earned promotions to Manager of National Accounts and Product Development in 2001, Manager of National Accounts and Capital Markets Trading in 2009, and Manager of Treasury Analysis and National Accounts Sales and Trading in 2011. Kazazian earned his Bachelor of Arts in economics and a Master of Business Administration from Emory University in Atlanta, Ga. Kazazian was an M.B.A. Fellowship recipient and holds a Chartered Financial Analyst designation.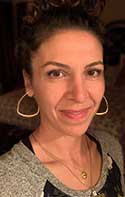 Alice Istanbul
Secretary
Alice was born and raised in Toronto, Canada, and has called Atlanta 'home' since moving here in 2005. She comes from a diverse cultural background, with her mother hailing from Italy, and her father, an Armenian from Turkey. Alice grew up attending Armenian day school until 6th grade. She has always been proud of her unique multinational heritage, and speaks the variety of languages that comes with it.
Alice earned her Bachelor of Education from The University of Toronto, and her Master's Degree in French from Middlebury College in Vermont. While she is a French school teacher by profession, Alice has spent the last 10 years pursuing her passion of yoga, and is a prominent and well-respected yoga teacher, teaching in studios across the greater Atlanta area.
The recent war in Artsakh helped to rekindle Alice's pride in her Armenian heritage, and she is honored to serve as a board member for the Atlanta Chapter of SOAR.
In her free time, she loves to paint, do crossword puzzles, cook, and spend quality time with her husband, daughter and sweet goldendoodle, Goldie.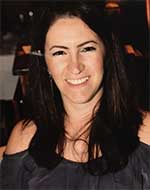 Janet Mirzoyan-Grantham
Director-at-Large
Janet was 16 when she moved to the States from Abovyan, Armenia. She earned her Bachelor's Degree from Georgia State University majoring in Finance with a concentration of Investments. She is a Software Project Manager in the payment processing industry and a GA Licensed Life and Health Insurance agent. She is married and has 2 boys. Her husband is a US Army Veteran. Janet has been a member of the Armenian church of Atlanta since 2001 and held different positions over the years on the PC board. She has also served as Treasurer for the Atlanta ACYOA chapter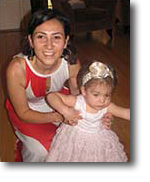 Diana Agazatian 
Diana was born in Yerevan, Armenia. The first part of her childhood she was raised in Vilnius, Lithuania, and at the age of nine, moved to Atlanta, GA. She has very close ties to Armenia, since many of her relatives still live there.
In 2008, Diana graduated from Georgia State University with a Bachelor's in Biology. After graduation, she spent a year abroad living in Moscow, Russia, and also traveling to other countries, including several visits to Armenia.
After returning back to the US, Diana worked at Emory University School of Medicine as a Research Assistant in the Nephrology department. Now Diana stays at home with her 17 month old daughter Alexandra and has plans of going back to graduate school.
Rebecca Arayan
Rebecca Arayan spent four years in Armenia–two years as a Peace Corps Volunteer and then as a lecturer for Texas A & M University in Yerevan's Agribusiness University. During her time in Armenia, Rebecca worked with children and orphans and had a passion for development in her local community. After returning to the United States, she continued to work in the nonprofit sector in Development and Fundraising for various area nonprofits. She has a Master's Degree in Public Administration and is currently the Executive Director of the Georgia Radio Reading Service. Rebecca's husband, Caren, is from Yeghegnadzor (where Rebecca was stationed in the Peace Corps), and they have two children together. They live in Hampton, Georgia.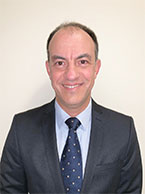 Jean-Paul Elbekian
Jean-Paul moved to Atlanta soon after his son was born in 2009. After his bachelor's degree, he worked in a marketing role for several technology companies, Compaq, HP and Extreme Networks to name a few, while living in Dubai, Singapore, and Italy. 
His altruistic nature led him to volunteer with several nonprofit organizations, mainly the American Red Cross, the Marcus Autism Center, the Community Emergency Response Team, Habitat for Humanity and most recently SOAR. 
When Jean-Paul is not enjoying the outdoors with his son, he spends his time applying his integrated nutrition health coaching, yoga and fitness training and consulting organizations on digital marketing, growth hacking and behavioral economics.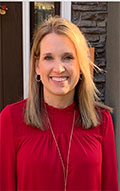 Allison Malemezian
Allison has lived in Atlanta since she was 16 years old.  She attended undergraduate school at Lee University to earn a degree in Human Development with a teaching license in grades K-8.  Allison went on to earn a Masters of Education Degree in Elementary School Counseling from Georgia State University in 2004. After marrying Lucas in the summer of 2004, she grew to love the Armenian culture that she married into. She now lives in Roswell with her 4 children, enjoys taking Armenian Language lessons through the SOAR language program, and serves children in her local church by teaching Sunday school. Lucas and Allison adopted their youngest child from Yerevan in 2015 and have a passion to continue to care for Armenian orphans throughout the world.