Atlanta joined the SOAR family in April 2012. The Armenian community of Atlanta began to take root in the early 1950s with the arrival of second and third generation Armenian Americans looking for new opportunities, primarily as rug merchants. The nucleus of the community was formed later on when a few Armenian students from overseas arrived at local colleges and some employees of national companies transferred to Atlanta. The real growth began when newcomers fleeing the civil war in Lebanon and the Islamic revolution in Iran settled in Atlanta. Later, in the 1990s, several Armenian families from the Republic of Armenia were added to the mix. Today there are close to five hundred families living in the Metropolitan Atlanta area that support two Armenian churches and a cultural association.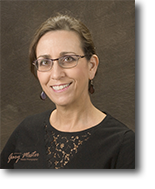 Ginny Kevorkian
President
Ginny relocated to the Atlanta area joining Emory Healthcare Network three years ago. Continuing her career as a market research professional in the healthcare industry.  Prior to the southeast, Ginny worked in healthcare systems in northern Indiana and the bay area in California. Ginny has found serving as a volunteer for the Insights Association (formerly the Market Research Association) over the past ten years to be very fulfilling. Ginny has been extensively involved at both the local chapter and national levels currently serving as advisor to the board for the Great Lakes Chapter.  Ginny has an MBA from Thunderbird in Glendale Arizona and a double BA in Spanish and Comparative Literature from Purdue University.
Ginny is the mother of 24-year-old twins: Anna Kevorkian Harris of Arlington Virginia and Gregory Kevorkian Harris of Idyllwild, California.  When she is able to find spare time, Ginny likes to make soap, lotions, jewelry, knit, and maybe binge a Spanish language series on Netflix. She lives in Decatur with her rescue dog, Stevie. Ginny has served on the Atlanta Chapter SOAR board for two years and is very humbled and honored to serve as its president.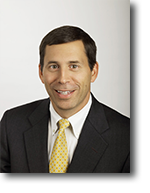 Haig H. Kazazian III
Treasurer
Adult Advisor of SOAR-Atlanta Juniors
Haig Kazazian directs the Bank's treasury functions including balance sheet management, funding, liquidity, and investments. Kazazian joined the Bank in 1992 as a credit analyst and earned promotions to Manager of National Accounts and Product Development in 2001, Manager of National Accounts and Capital Markets Trading in 2009, and Manager of Treasury Analysis and National Accounts Sales and Trading in 2011. Kazazian earned his Bachelor of Arts in economics and a Master of Business Administration from Emory University in Atlanta, Ga. Kazazian was an M.B.A. Fellowship recipient and holds a Chartered Financial Analyst designation.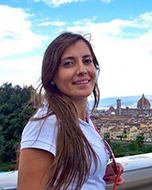 Taline Boyajian
Taline moved to Atlanta soon after getting married in 2016. Prior to relocating to the US, Taline was an assistant professor in the Department of Electrical and Computer Engineering in Antonine University, Lebanon. Taline has a PhD degree in Telecommunications from University of Lyon, France. She has done her research in Microwave devices and taught many engineering courses to both graduate and under-graduate students.
Taline is a Lebanese-Armenian devoted mother of two toddlers. She enjoys cooking both Lebanese and Armenian food, hiking and traveling with her family. Last but not least, Taline is a believer and follower of Jesus, who enjoys knowing more about God by reading and studying the bible and sharing the good news with the people she meets.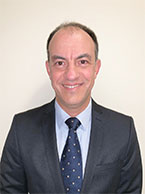 Jean-Paul Elbekian
Jean-Paul moved to Atlanta soon after his son was born in 2009. After his bachelor's degree, he worked in a marketing role for several technology companies, Compaq, HP and Extreme Networks to name a few, while living in Dubai, Singapore, and Italy. 
His altruistic nature led him to volunteer with several nonprofit organizations, mainly the American Red Cross, the Marcus Autism Center, the Community Emergency Response Team, Habitat for Humanity and most recently SOAR. 
When Jean-Paul is not enjoying the outdoors with his son, he spends his time applying his integrated nutrition health coaching, yoga and fitness training and consulting organizations on digital marketing, growth hacking and behavioral economics.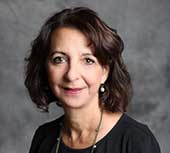 Gail Hekimian LaFleche
Gail is the newest board member and has lived in the Atlanta area for 15 years; she is originally from the Boston area. She is a Key Account Manager for Rubicon Global, a recycling management company, and has sold research to financial institutions and government agencies at Informa Research. Prior to relocating to Atlanta, she was a marketing manager for office equipment, financial services and software at Pitney Bowes in CT.
As a volunteer, she has done public relations and communications for cancer fundraisers and on various boards in her children's schools. She was a member of the Young Men's Service League with her son for four years. She also volunteers at Junior Achievement and Whole Foods Cooking classes (pre-covid).
Gail has a BA in Economics from Tufts University and an MBA in Marketing from Northeastern University. She is the mother of a 27-year-old son who's attending graduate school and a 23-year-old daughter who's teaching in the Boston area.
In her spare time, Gail likes to play tennis, pickleball, knit and read. She is training for her first 5K and hoping to take up golf in the near future. She also enjoys travel and spending time with friends.
Amy Hoplamazian
Amy relocated to Atlanta from Philadelphia in 2019 to continue her work within risk and compliance consulting. She graduated with a finance and accounting degree from Drexel University. In 2016, she volunteered with Birthright Armenia spending time at Arevik Armenia Center and Orran. She is an active volunteer with Atlanta Court Appointed Special Advocate (CASA) working directly with children in foster care to advocate for their best interest to provide them the opportunity to thrive in a safe and loving home. In her spare time, Amy enjoys cooking, especially Armenian food, traveling and spending time with family and friends.