Ardashes Yerganian Prisoners of War (POW) Fund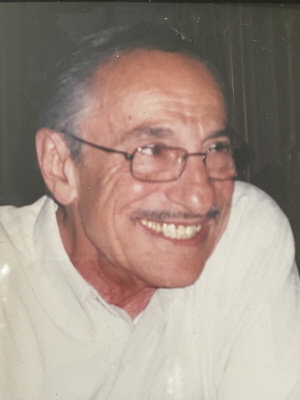 SOAR's Families of Fallen Soldiers Relief Fund (FFSRF) was created to assist the families of fallen and severely disabled Armenian service personnel by providing emotional, educational, and financial support. We believe that the service and sacrifices made by Armenian service personnel should never be taken for granted and, just as they have become our heroes, we help their families get through their darkest times. In March 2022, we established the Ardashes Yerganian Prisoners of War (POW) Fund in memory of Ardashes Yerganian.
Mr. Yerganian (Papa) (7/24/35-1/13/22) was a weightlifting champion in Iran in his youth. After moving to the US, he became an entrepreneur, owning a hair salon in Upper Manhattan. Papa was most remembered for his strong Christian faith, his love for the Lord, and adoration of his family. If anyone was Christ-like, it was Papa. Just as Jesus gave His life for us so we could be set free from our sins by repentance towards God & trusting in Jesus alone to receive the FREE GIFT of salvation, Papa would have given his own life for others. (Greater love has no one than this, than to lay down one's life for his friends. John 15:13)
Papa wanted to instill the love of Christ in all around him. His family has taken on that passion as evidenced by the artwork created by his grandson below.
His convictions were simple, but very evident in his life. Papa never had a cross word for anyone, and the Ardashes Yerganian POW Fund is intended to forge an emotional bond and
spiritual legacy between Mr. Yerganian and the families of those Armenian soldiers captured or interned during the Artsakh War. Papa's heart would have wanted to ensure the physical, psychological, AND spiritual needs of these families would be fulfilled.
Even though we have the assurance that Papa has been welcomed by God the Father into everlasting joy with Him, he will be missed by so many here on Earth.
Below are verses that were dear to Papa and he shared frequently with all around him:
"For God so loved the world that He gave His one and only Son, that whoever believes in Him shall not perish but have eternal life." John 3:16
"For by grace you have been saved through faith, and that not of yourselves; it is the gift of God, not of works, lest anyone should boast." Ephesians 2:8-9