SOAR-Antwerp became part of the SOAR family in April 2018. There are approximately 11,000 Armenians in Belgium today. The earliest records of Armenians in Belgium date to the 4th century, when Armenian priests, merchants, and intellectuals dropped anchor in Belgian ports. By the late 15th century, Armenians had established a hospice, and Armenian merchants started exporting cotton goods, spices, perfumes and other materials to markets in the East. The size of the Armenian community did not start growing considerably until the end of the First World War and the forced mass exodus of Armenians from Turkey following the 1915 Armenian Genocide. Armenians were known for trading diamonds, rugs, and tobacco. An Armenian church, "Eglise Armenienne Apostolique Sainte Marie-Madeleine" is the main church of the Armenian Apostolic Orthodox community. It is related to the Mother See of Holy Etchmiadzin of the Armenian Apostolic Church. The church structure was erected and consecrated in May 1990.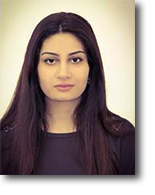 Arpine Harutyunyan
President
Arpine was born in Yerevan and moved to Antwerpen in 2017. She has Master's Degree in Political Science and International Affairs from the American University of Armenia. The degree of master is recognized by NARIC-Vlaanderen. Arpine is currently working in marketing and is studying in the IT field. She speaks Armenian, Russian, English, and Dutch. Arpine has a publication in the German magazine LAP LAMBERT Academic Publishing. You can view that publication HERE.
In addition to this she was a volunteer in Nieuwe Generatie Antwerpen. She decided to join SOAR and help in order to improve the lives of Armenian orphans.